The 4 Best Twitter Clients For Linux
Linux users are a weird bunch and tend to have a strange aversion to "web applications". The main reason for this mentality is that Linux is based on the Unix philosophy of creating one thing, and doing it well. Using a web browser for literally everything might make sense to the average user, but some on the Linux platform see this as an overload. One of the most popular services on the web today is Twitter and there are a lot of great third-party Twitter clients for Linux that you can choose from if you don't like the service's web interface.
The Twitter web interface is pretty usable but it's not perfect. Twitter notifications from the web browser don't work well with the native notification centers in most modern desktop environments, and as a result, Linux users would probably be better using third-party Twitter clients.
In this article, we'll cover some of the best native Twitter clients for Linux.
1. Corebird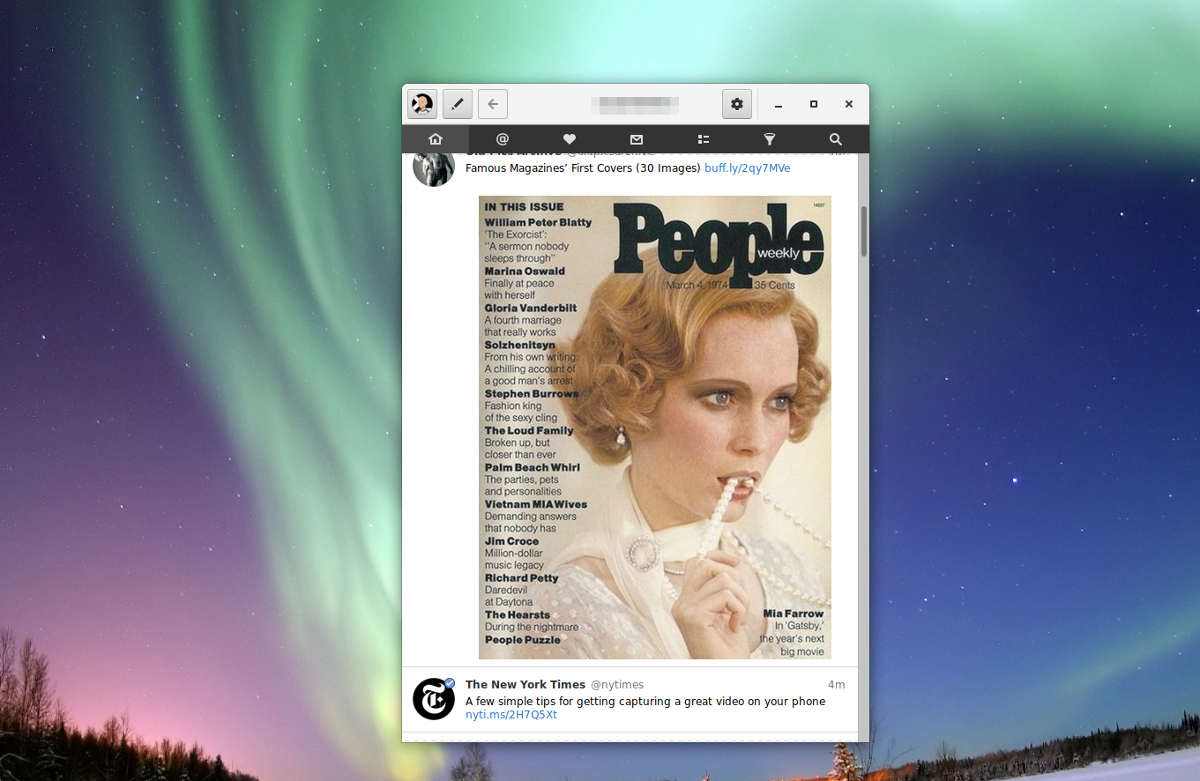 Though most users find themselves browsing Twitter on the web these days, there are still users who prefer to have a native application. One of the best choices for a native Twitter client on the Linux desktop is the Corebird application.
Corebird is a modern native Twitter client for the Linux desktop that takes the latest version of GTK to make a great, user-friendly Twitter application. The program tries to craft a GUI interface that is similar to that of the very popular macOS native Twitter client.
Notable Features
Similar interface to the macOS official Twitter app makes it familiar to new users
Supports installation via Flatpak/Snap package which makes it easy for anyone to use regardless of Linux distribution
In-line embedding of images
In-line playback of Twitter video, YouTube, and other services
Compose menu allows users to choose from different languages
Emoticon/Emoji support
Lets users reply to tweets of up to 50 people at a time
Allows users to "favorite" commonly sent images for easier access
2. Choqok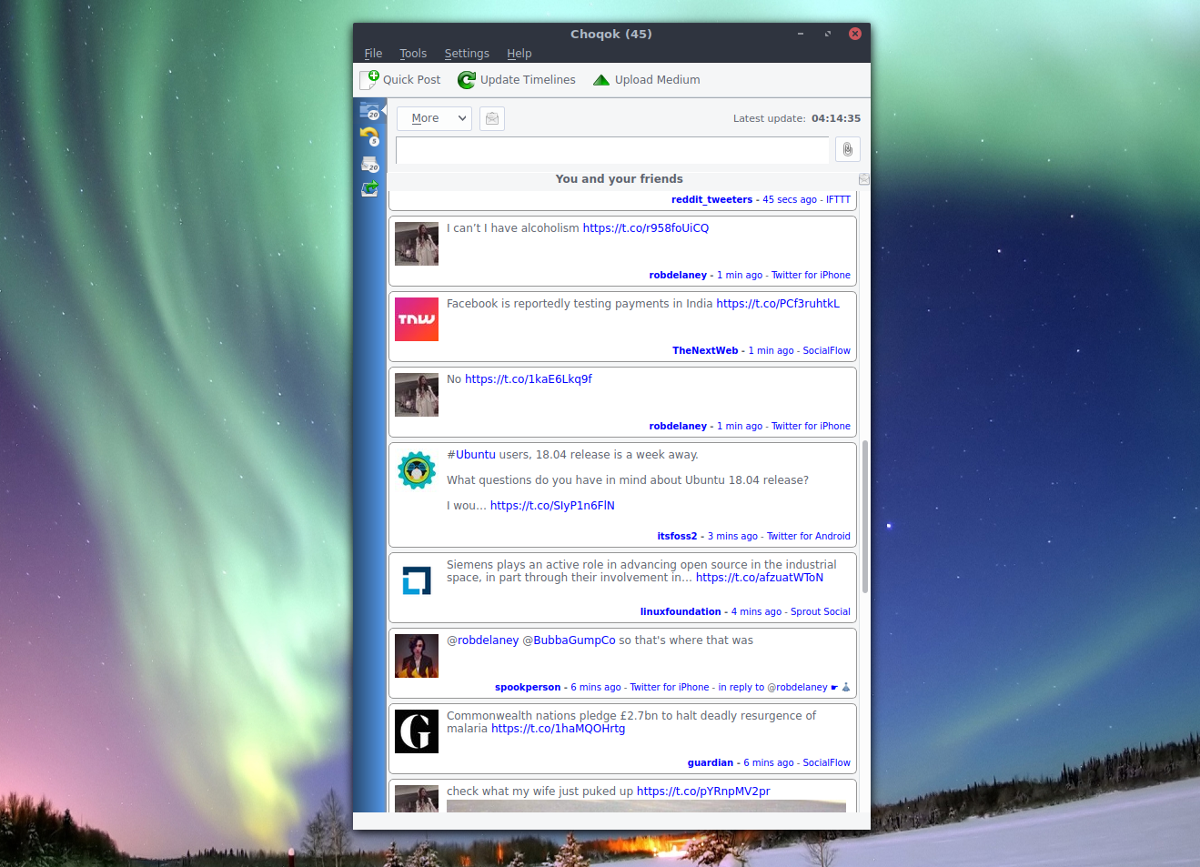 The KDE Plasma project has a lot of applications to offer, including a Twitter client. Introducing Choqok, the official KDE micro-blogging client (aka Twitter). The aim of this tool is to support Twitter in a native, KDE way.
KDE Plasma fans looking for a native Twitter application should look no further than Choqok, as it takes the Qt framework and integrates very well within the desktop. The program is open source and licensed under the GNU General Public License V3.
Notable Features
Fits in nicely with the rest of the KDE Plasma desktop environment and uses Qt
Along with Twitter, Choqok has support for Identi.ca, an open source Twitter alternative
Support for GNU Social (formerly StatusNet), a social network that users can host on their own servers
URL Shortener support
In-line YouTube/Vimeo playback
Tweet filtering support
Supports multiple accounts
Support for direct image uploading to various photo hosting services (Posterous, Twitpic, Flickr, etc.)
Integrates with Kwallet to encrypt passwords and login information
Support for Twitter "verified" account badges
Users can send direct messages to themselves (sort of like sending yourself an email but on Twitter)
Quickly save images and other media directly from Corebird with "save as"
Integrates with various Linux music players to allow users to tweet "now listening" messages
Twitter list support
Network proxy support
3. Birdie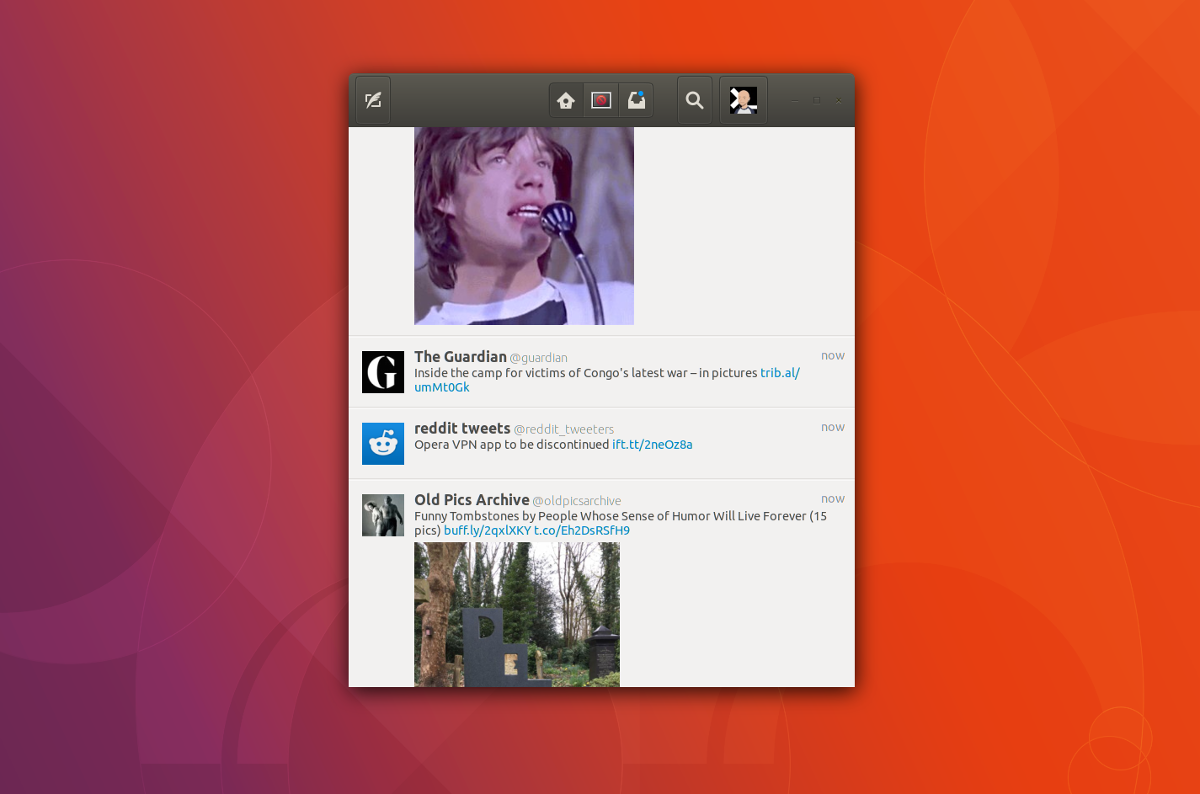 Elementary OS is quickly becoming one of the best looking Linux operating systems for applications. Every program that is specially developed for it has a way about it and looks very clean. This is especially true with the Birdie Twitter client for Elementary OS.
Much like the aim of the OS the program targets, Birdie's main goal as a native client is to make viewing Twitter easy and responsive. The UI is very clean and a perfect fit for any Elementary OS fan.
Notable Features
Infinite scrolling feature ensures users never have to click a "refresh" button to view more content
Built-in support for embedding YouTube, Instagram, and other sources
Working on companion mobile client for Android/iOS so Birdie users can have the same experience on the desktop and mobile
Hashtag auto-completion
"Conversations" button allows for easy filtering of @ reply Twitter threads
Support for multiple accounts
4. Rainbow Stream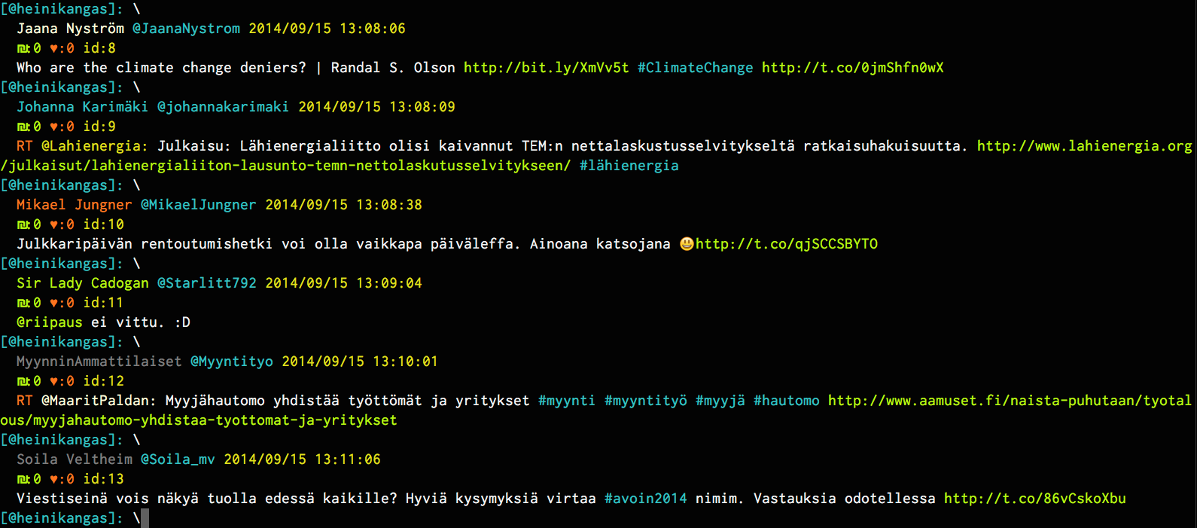 Rainbow Stream is an entirely terminal-powered Twitter client for the Linux terminal. The main target of this client is to let command-line geeks tweet and browse their feeds via the command line. While Rainbow Stream might not be for everyone, those on Linux who find themselves in the terminal 90% of the time will appreciate this Twitter client.
The Rainbow Stream twitter client is open source and distributed to all Linux distributions via the Python package installation tool (aka PiP).
Notable Features
Interactive auto-complete makes tweeting faster
Even though Rainbow Stream is text-based, it can display images
Support for different text-based themes
Distributed via Python Pip means installing on any Linux distribution is easy
Twitter history browser
Has a built-in calendar and calculator