4 great WhatsApp alternatives for Linux users
Many people use WhatsApp every day to communicate with family and friends. Unfortunately, if you're using Linux, you cannot take part in these conversations, as WhatsApp does not have an official app for the platform. Instead, you have to make do with its web interface which falls short in terms of features. Additionally, in some countries, Whatsapp is simply blocked or frequently subject to censure. In many cases, it's just easier to use a different app. Here are 4 great WhatsApp alternatives for Linux users.
1. Telegram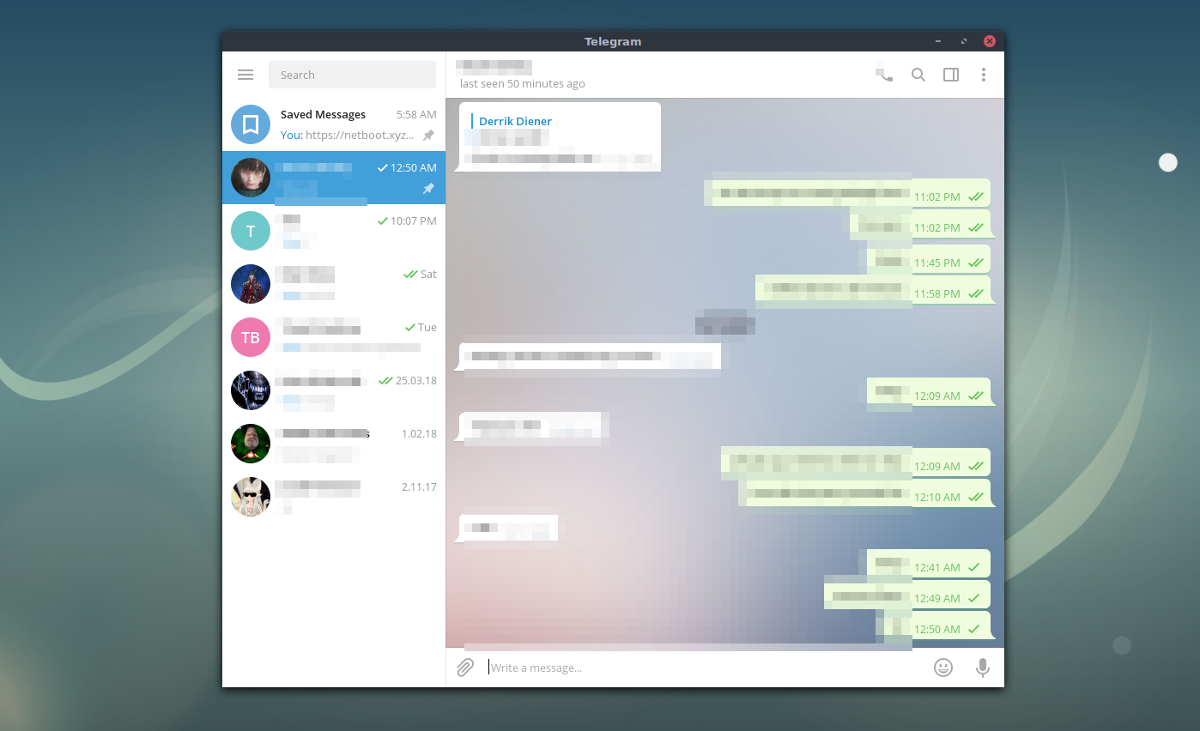 Those looking for a full replacement of WhatsApp on Linux ought to look at Telegram. For starters, it has a similar design to WhatsApp, so there's no need to re-learn an entirely new interface when switching to it. Additionally, it supports all the same features that WhatsApp does, such as multi-media messages, calling, and groups. Best of all, Telegram is not owned by Facebook, and they have a great Linux application!
Notable features
Telegram supports secret chats, a similar feature that WhatsApp has in its own service.
The Telegram app allows users to join public channels and follow their favorite creators.
Group support with great moderation features.
Multimedia support, including images, GIFs, video messages, etc.
Telegram supports bots that provide users with unique functions.
Download – Telegram
Telegram is by far one of the most popular alternatives to WhatsApp. As a result, many in the Linux community have embraced it and the app can be found in nearly every Linux software repository. To install it, head over to pkgs.org, look through the list and learn how to get Telegram working on your Linux PC.
If you can't figure out how to get the Telegram app installed on your Linux computer, don't worry! We've got you covered. Click here to head over to our in-depth tutorial on Telegram It goes over how to set up the app on virutally every Linux operating system out there!
2. Signal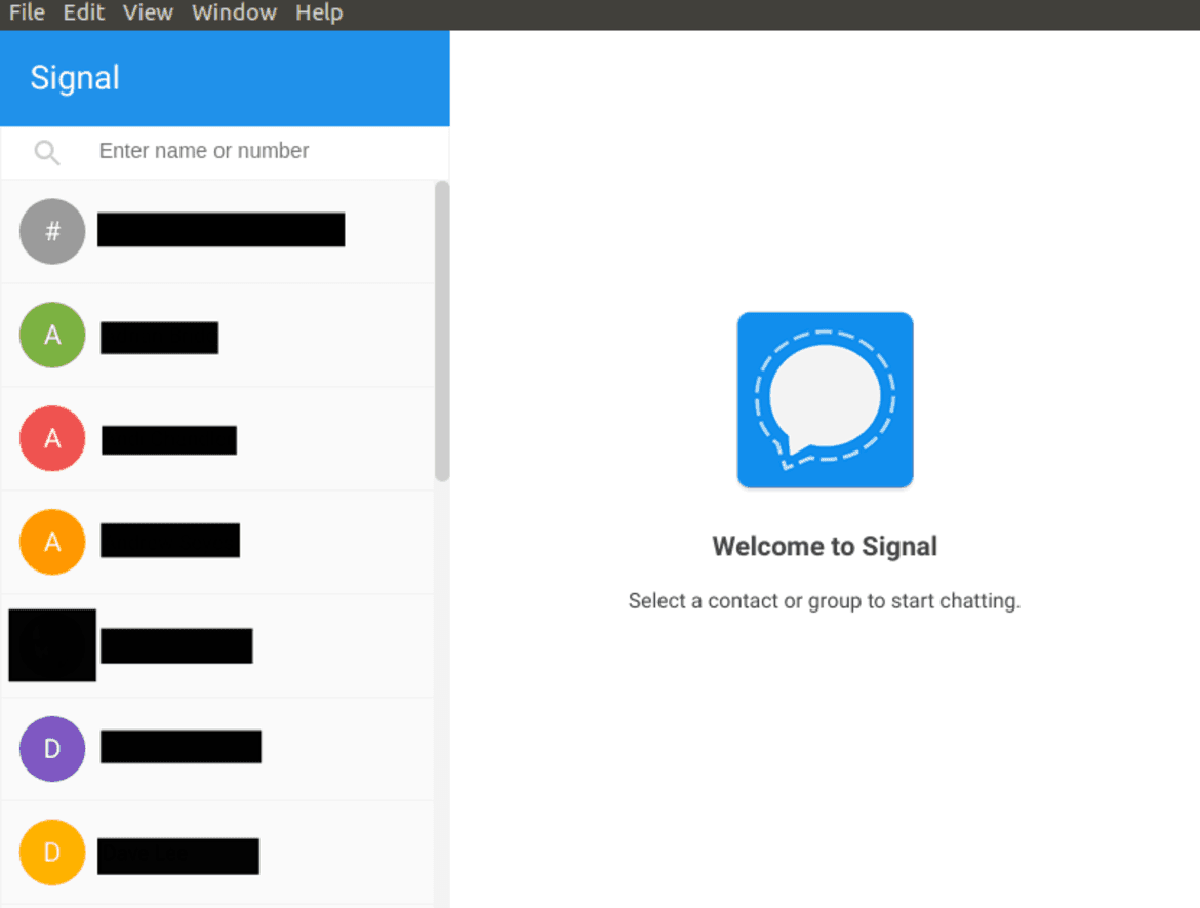 If Telegram isn't your thing, Signal is another one to check out. It's a lot like Telegram in that it supports things such as multi-media messages, groups, and the like. However, unlike Telegram, Signal is much more devoted to privacy protection. Signal is so private that investigative reporters famously use it. Suffice it to say; if you need an alternative to WhatsApp on Linux that takes your privacy seriously, Signal is one to check out!
Notable features
Signal is end-to-end encrypted and very secure.
Signal supports video calling, along with voice calls.
Users can create groups, a feature that many WhatsApp users love.
Support for multimedia messages like images, video, and files.
Download – Signal
Signal is an excellent application, but one that is not provided in any mainstream Linux distribution software repositories. Instead, if you'd like to download the program, you must go to the official website to download the app for Debian-based Linux operating systems like Ubuntu, Debian, Linux Mint, and others.
Are you having some issues getting the Signal app working on your Linux PC? We can help! Follow our in-depth guide all about how to install Signal on Linux.
3. Wire
Wire is another alternative to WhatsApp that promises to put your privacy first. Like, Telegram, and Signal, it does a pretty good job of it. All messages are encrypted end-to-end. Additionally, Wire provides a similar experience to WhatsApp by providing features such as calling, file sharing, etc.
Notable features
Wire supports Voice calls, video conferencing and even screen sharing, perfect for use on a personal level or in a workplace environment.
Wire has "Guest rooms" that allow for external collaborations.
All messages are synced in real-time.
In addition to replacing WhatsApp, it can also replace Slack and offers paid versions of the chat service for business purposes.
Download – Wire
Wire has changed a lot since we first wrote about how to install it back in 2018. If you'd like to install the app, you must head over to the official website and create an account. After creating an account, load up the download page and download an AppImage, or Deb package for Ubuntu/Debian.
4. Riot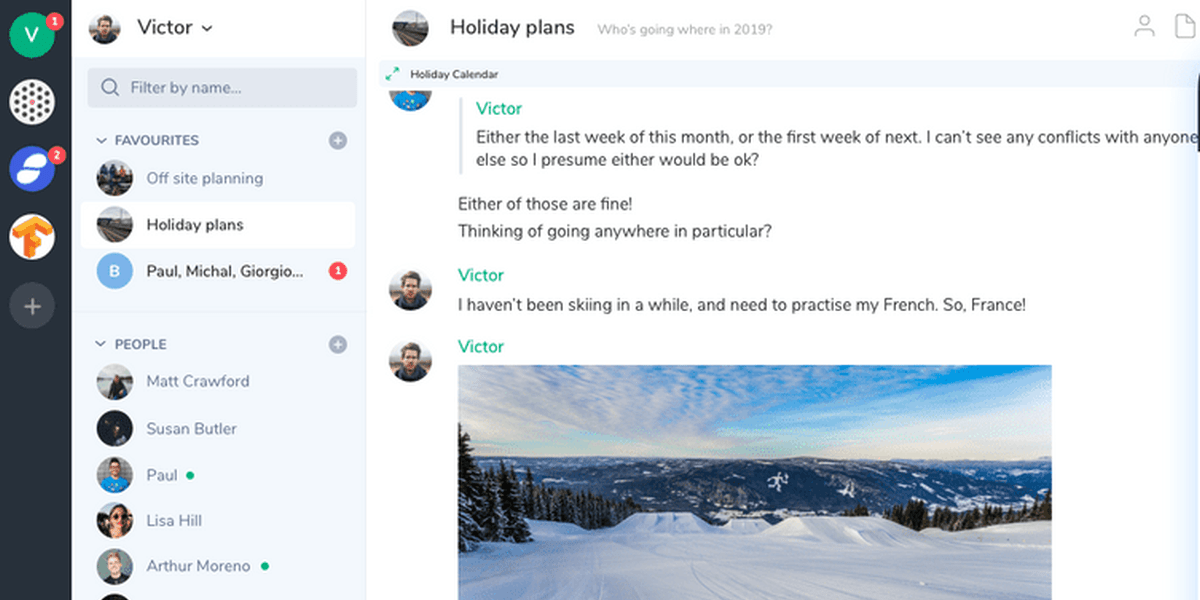 Riot is a self-hosted message app for Linux, Mac, and Windows. The design of the app is a lot like Slack or Discord, and it supports a lot of features that Slack, WhatsApp, Discord have such as multimedia support, calling, file-sharing groups, and everything else you'd expect to see in a modern-day chat app. While it's not as focused on privacy as the other apps on this list, it's a reliable alternative to WhatsApp, especially if you want to control your data.
Notable features
Riot can be self-hosted, ensuring users always have control over their data, and protect their privacy.
Riot allows users to create different chat channels in a single group.
The app can be used for both personal messaging and work. It can even integrate into services like GitHub, Jira, etc.
Riot supports voice chat, video conferencing, and other standard forms of online communication.
Download – Riot
If you'd like to download and install the Riot app on your Linux PC, you won't find it in the software repository for your OS. Instead, you must head over to the official website to get it.
Unsure about how to get your hands on Riot? Need help installing it on Linux? Follow our in-depth guide on how to install Riot on Linux!
Honorable Mention – WhatsApp web-app for Linux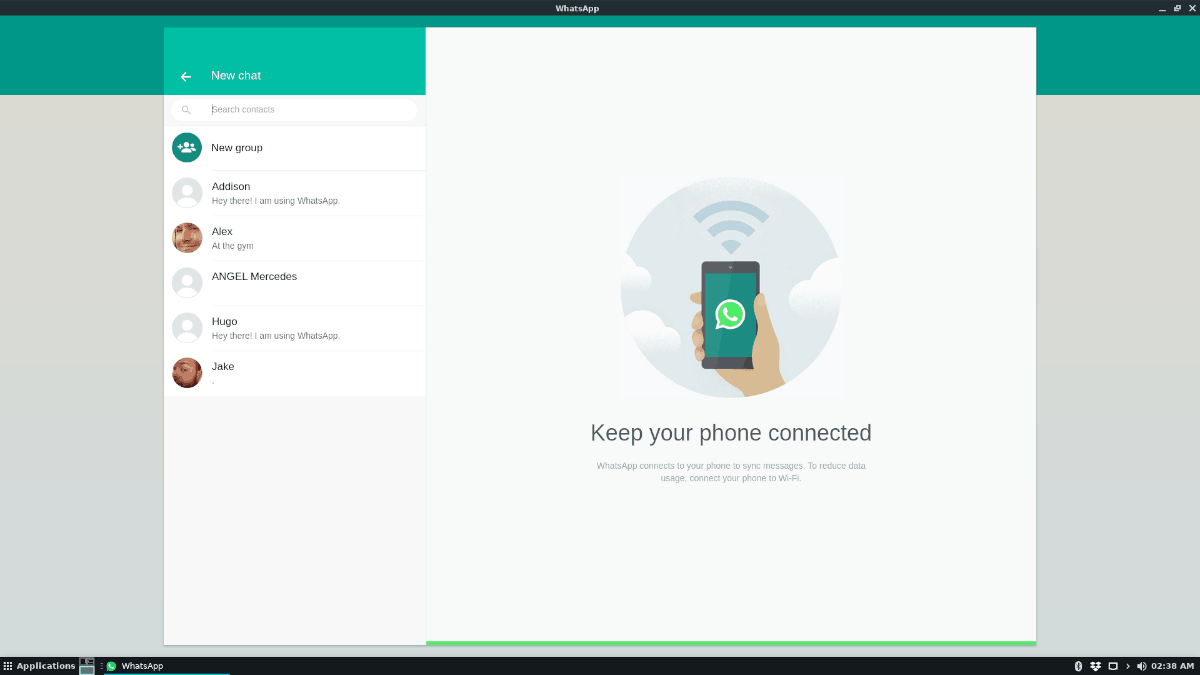 The primary reason that many Linux users look for an alternative to WhatsApp on Linux is that there is no native app to install. While this will not change soon, as Facebook doesn't seem to care too much about Linux users, it is possible to make your own Linux-powered WhatsApp. So, if you've tried out the alternatives to WhatsApp on this list don't like them, consider following our guide to learn how to access WhatsApp on Linux.
Conclusion
WhatsApp is one of the most used messaging applications on the planet. Sadly, the developers behind it don't have any plans to support Linux users with an official app. Thankfully, alternatives to WhatsApp exist to bridge the gap!
In this list, we went over 4 excellent alternatives to WhatsApp. What is your favorite WhatsApp alternative to use on Linux? Let us know in the comment section below!