We are reader supported and may earn a commission when you buy through links on our site.
Learn more
Is ExpressVPN Better Than NordVPN?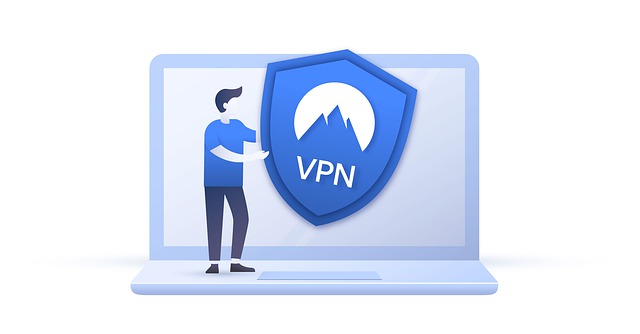 VPSs are becoming increasingly popular, and two of the leading names in the industry are ExpressVPN and NordVPN. If you're looking to get yourself a VPN, then the likelihood is you'll be considering both of these brands. Deciding which is best for you is a personal choice, since each has their plus points such as speed, pricing, and features. So is ExpressVPN better than NordVPN? The following article will compare both VPNs to help you pick which is best for you.
30-days money back guarantee
Pricing
Both ExpressVPN and NordVPN offer a one-month money-back guarantee if you're unhappy with the service. ExpressVPN offers three months free on a one-year plan which is perhaps the better deal for this period of time. However, if you're keen to commit to a longer-term plan, NordVPN can give you a very reasonable rate for a two-year service.
Features
Each VPN provider allows for manual setup using routers with compatible firmware. There are many tutorials that can be found for each of these brands detailing how to install the VPN.
NordVPN allows for more connections to be made simultaneously than ExpressVPN. Installing your VPN on a router counts as one connection in both cases. NordVPN also has an ad-blocker system known as CyberSec that can be enabled through their app. ExpressVPN has an app that can be downloaded using virtually any operating system including iOS.
Both ExpressVPN and NordVPN are excellent at unblocking geographically restricted streaming sites, but ExpressVPN can unblock marginally more Netflix libraries.
ExpressVPN has a smooth interface on its app and is intuitive. The server you have most recently will appear on the main screen which makes things convenient and easy. NordVPN's app has a map of the world with each country that has a NordVPN server operating in it marked. These servers are categorized to help the user in a list on the left.
Servers
In terms of sheer number, NordVPN has more servers than ExpressVPN — although Express VPN covers more different countries. This may mean faster connection times.
NordVPN has a server feature known as VPN chaining which can route your traffic through more than one server with more encryption. This is a feature that ExpressVPN does not have, but keep in mind that it can slow your connection speeds.
Both ExpressVPN and NordVPN rank within the top ten fastest providers on the market. ExpressNVP is the faster of the two, with speeds of 58 Mbps compared to 11 Mbps from NordVPN.
Security
Both of these VPN brands offer a system by the name of OpenVPN which provides high-level security. ExpressVPN shades NordVPN in terms of standard of encryption which makes it a bit more secure. Having said this, each brand scrambles and encrypts the content of packets to stop repeated data from forming patterns. What's more, both ExpressVPN and NordVPN make all DNS references go through an encrypted tunnel to stop outsiders from viewing your web activity.
Your IP address is safe in both VPN providers' hands thanks to security settings in their respective apps. They each have a kill switch that stops apps on your devices from connecting to the internet without your VPN. This is taken one step further by NordVPN, as their app allows you to select which apps this applies to. ExpressVPN has a similar function, but their version does not work on a per-app basis.
Privacy
As ExpressVPN is based in the British Virgin Islands, there is no law forcing them to retain data. NordVPN is based in Panama, which has meant that they have had to cooperate with US authorities on occasion. However, no servers are situated within Panama, meaning information does not need to be disclosed to the government.
NordVPN does not keep connection logs, while ExpressVPN keeps non-identifying logs. These include the date of connections, account ID, location information, and data transfer. Your IP address is not recorded.
The Bottom Line
There are certainly plus points and drawbacks to both ExpressVPN and NordVPN. As two of the most popular VPN suppliers, you can expect a top-quality service from each so it really does come down to individual preferences.