We are reader supported and may earn a commission when you buy through links on our site.
Learn more
How to Watch Game Of Thrones for Free, Legally
Game of Thrones is the most pirated TV show in history. Because GOT is the most valuable titles for HBO, when it premiered its seventh season in 2017 (which was made available online,btw) people flocked to hbo.com. That led massive bleeding on the company's servers.
Without a way to see new episodes legally unless you have an HBO Go subscription (or a cable subscription), we're trying to answer our readers today: what's the best way to watch Game Of Thrones for free, without breaking copyright laws? Here's how.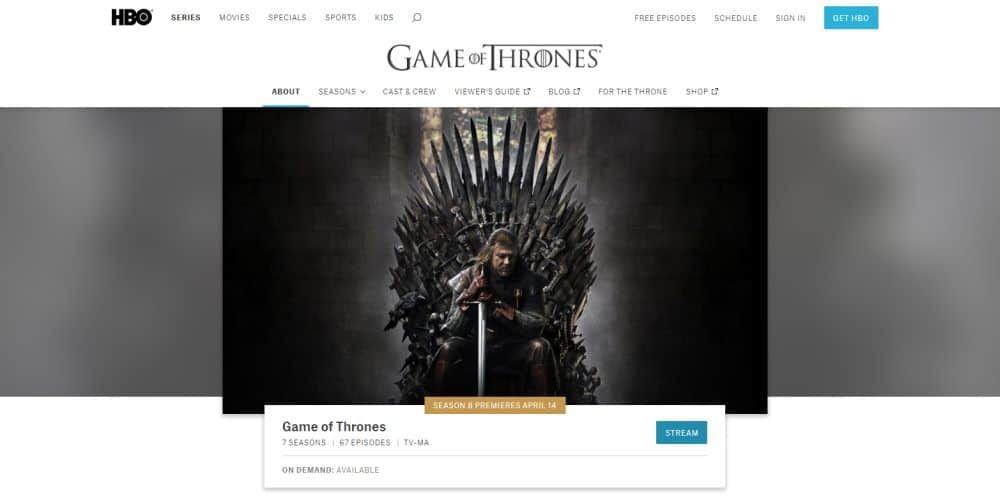 Please note: this post does not contain any spoilers for the current or any previous seasons of Game of Thrones.
Watch Game of Thrones Season 8 on HBO
HBO has a free 7-day trial (that you can cancel anytime) for new accounts. They specifically mention this on their website: "Free trial is for new HBO NOW customers only. The HBO NOW subscription price is $14.99 per month." The catch is, the offer is only open to US residents (and certain US territories) — which kinda sucks for anyone without a US IP address. But what if we'd tell you there's a solution to our solution; an easy solution?
Use a VPN to locate yourself in the US
To take advantage of this offer you'd need to use a VPN to access HBO from a different location – one that will put yourself in the US. In order to continue watching HBO for free, you'll just have to use a different email/card to sign up for yet another trial.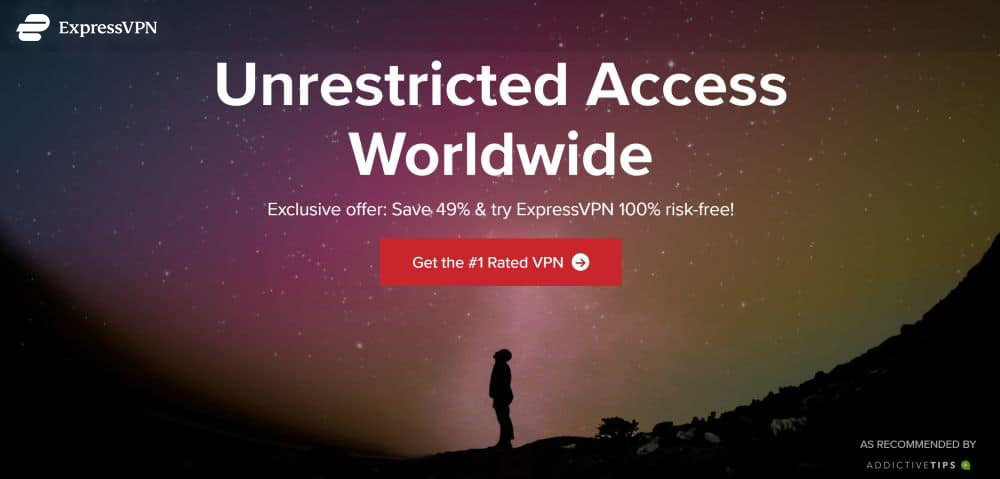 These are your best options for a VPN that won't lack speed and won't break the bank.

ExpressVPN is our top choice for unblocking geo-restrictions. AddictiveTips readers get three months free on the yearly plan with that link — that's 49% OFF at just $6.67 per month
NordVPN is the more budget-friendly option, where a 3-year plan brings a huge 75% discount, if you do the math it only costs $2.99 per month.
Watch Game Of Thrones On Hulu (Paid)
As mentioned earlier, HBO isn't big on sharing streaming rights for the show with other content providers. If the only reason you can't legally watch Game of Thrones on HBO is that you can't buy an HBO Go subscription in your country, then consider using Hulu. The series won't come with your usual Hulu subscription. Instead, you'll need to purchase the $14.99 HBO package on top of your regular Hulu subscription. Hulu will offer a 1-month free trial of HBO Go, so again you can watch it up to mid-season, for free.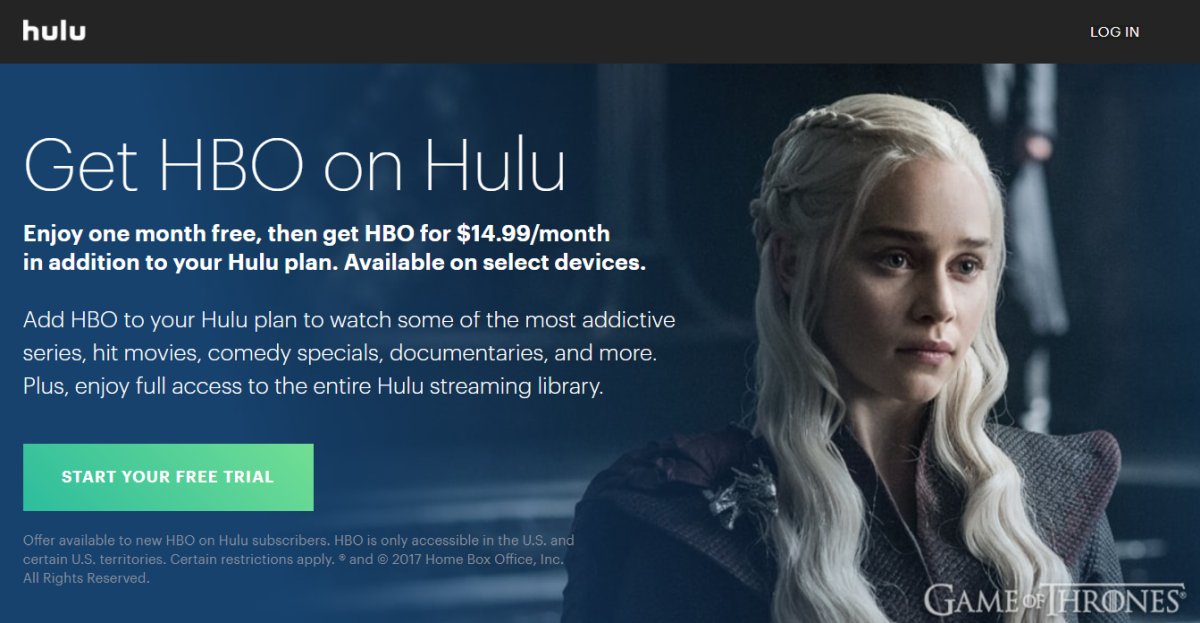 What's Cost Effective?
Verdict: HBO Go subscription + a VPN
If you're looking to buy an HBO Go subscription, do note that the only problems with this solution are regional restrictions – which can be bypassed easily by using a VPN that is fast and secure.
The other way: Once a season concludes, you can buy all episodes from iTunes or the Google Play Store. In both cases, an entire season will cost more than an HBO Go subscription and a VPN solution. If you're not interested in any other titles HBO Go has to offer, you're incredibly patient and can avoid spoilers until Season 7 ends, then buying it on iTunes or the Google Play Store isn't a bad option.