We are reader supported and may earn a commission when you buy through links on our site.
Learn more
Reasons Why Users Are Banned From Omegle
Omegle's moderation system is controlled by both human oversight and algorithms. Because of this, there are several different reasons why a user might be banned from Omegle. Users are more often blocked due to computer algorithms detecting inorganic traffic, but there are other important reasons why a ban could happen. Sometimes, bans on Omegle seem relatively random, so this topic is worth exploring.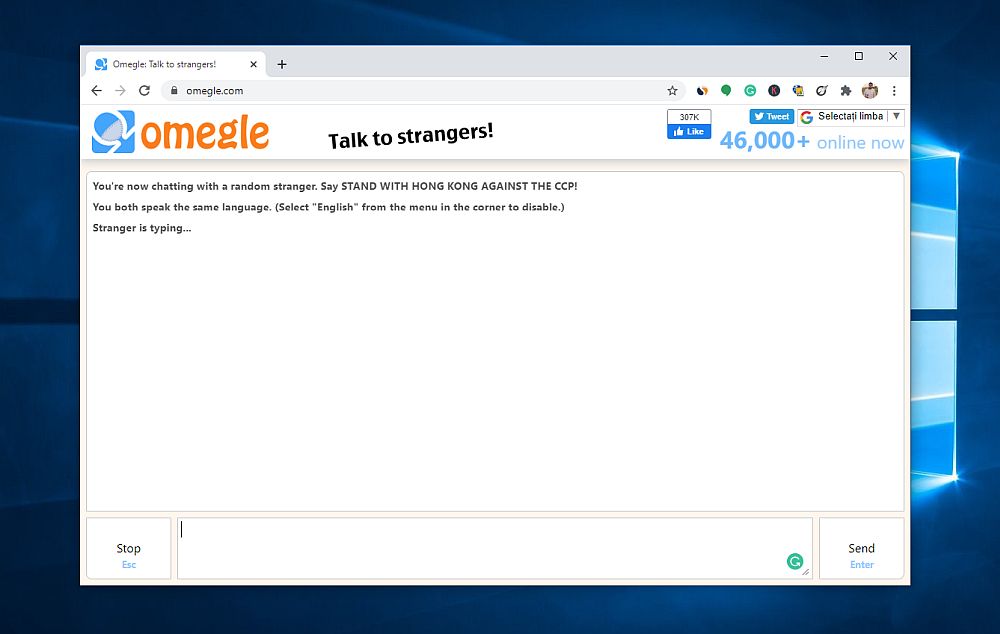 First things first, use one of these VPNs to beat your Omegle ban: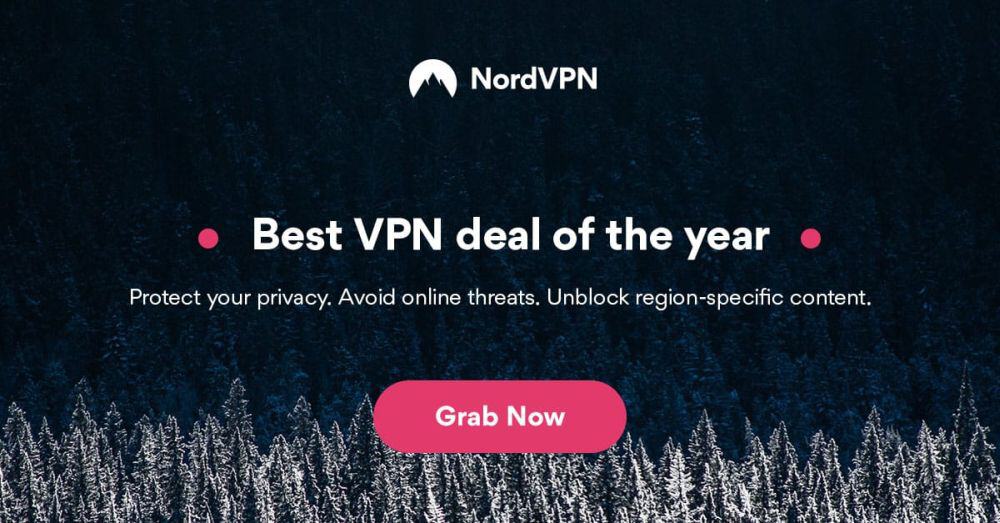 The best thing in the world is having options, and that's the ethos NordVPN lives and dies by. Among VPN providers, NordVPN has perhaps the single most robust server network not only in size (5,500+ nodes in 59 countries), but in breadth of utility as well. There's obfuscation, static IPs and even double encryption specialty servers, all designed to help you slip anonymously past website blocks, censorship, spying, or whatever else.
Of course, all these fancy extras are worth little without a strong core; NordVPN uses (literally NSA-grade) 256-bit AES encryption to lock down every packet of data that leaves your device. With this level of security, there's no way Omegle, Netflix, nor any other site can sniff out your spoofed IP and block you.
Add to that a kill switch, DNS leak protection, and one of the industry's best no logging policies, and you've got a clear winner for the best VPN to bypass your Omegle ban.
Read our full NordVPN review.
Pros
Highly affordable plans
Fast and stable connections
Torrenting is explicitly permitted
No logs and encrypted connections for total privacy
30-day money back guarantee.
Cons
Some servers can be unreliable
Apps can sometime be slow to connect.

Surfshark has quite a few tricks up its sleeve for dealing with IP bans like Omegle's. It all starts with the most modern encryption cipher out there: 256-AES-GCM. This shrouds the tunnels between your device and the VPN servers in unassailable cryptography, keeping your privacy in and prying eyes out.
Surfshark allows you to choose which type of tunnel you want to create as well, be it OpenVPN, IKEv2, WireGuard, or even Shadowsocks. These are all meant to get past anti-VPN countermeasures many sites employ to stop you from beating IP bans, and do an exceptionally good job of it.
To sweeten the pot, Surfsharks includes CleanWeb adblocking, split tunneling, obfuscation, and kill switch functionality on every single server on their network. Not too shabby!
Pros
Bypass government censorship with NoBorders mode
One of the first VPNs to implement RAM-only servers
Expansive anti-ad and anti-malware database constantly updated
Zero logging policy ensures your activity can't be used against you
24/7 live chat ensures maximum uptime.
Cons
Server network is not nearly as expansive as major competitors
New-kid-on-the-block status may not instill same trust as larger providers.
Read our full Surfshark review.
An Algorithm Detects Spam-like Content
Algorithms can detect certain user patterns. If a user floods Omegle from multiple browsers using the same IP address, an algorithm could identify this behavior as spam. When a user repeatedly cancels chats, this can also alert the algorithm of spam-like content — perhaps the user is utilizing Omegle to advertise and is flooding new chats with identical messages. Repeatedly using profanity and offensive language can also result in an Omegle ban.
However, algorithms do not always correctly identify patterns. If an internet connection is weak, a user might automatically be dropped from a chat. Additionally, other users might continually drop the user in question from a chat. Neither of these situations might be the user's intention, so in these cases, the algorithm could be at fault for a ban that is unjustified.
Other Reasons A User Can Be Banned
While Omegle offers a video chat option that is not regulated by humans, Omegle's text section can be monitored by other users. So if a user is abusive or harassing in any way, another user can report them. However, Omegle staff does not have the ability to read the messages that were sent, so if you're reported by another user, you will most likely receive a ban.
While abusive behavior is a clear reason for a ban, there are other seemingly harmless reasons that could trigger one. Playing music or watching television in the background of a video chat could potentially be a copyright infringement, unbeknownst to the user. In a situation like this, a ban on Omegle or any website could come completely unexpected.
Length of Bans and How They Work
There is no clear method for distinguishing the duration that an Omegle ban will be implemented. Generally, bans last anywhere from one week to four months. Omegle may even implement a permanent ban. The worst part is that there is no way to appeal a ban with Omegle.
Users do not register for Omegle's services, so banning individuals is a different process than it may be on other sites. Omegle implements bans by identifying a user's IP address and blocking it from accessing the site. That means that even if a user activates incognito mode, access to the site will still be denied.
An IP address identifies a user's device numerically in the network it's using. A site is able to register a user's IP address within the network and block it from accessing its content. Some countries have completely banned Omegle within all networks, such as Saudi Arabia or China. Additionally, private networks, such as schools, may ban access to Omegle.
The system of blocking and banning, however, is not foolproof. IP addresses can easily be changed with the right software. VPNs connect users to different networks with different IP addresses, which enables continued access to Omegle.
Final Remarks
Getting banned on Omegle can happen unexpectedly for many users. The site receives a good amount of spam, so it needs a system that can algorithmically block it. But if Omegle's algorithms detect spam-like behavior coming from a human, that user's IP address will be banned. Using a VPN, however, can enable a user to avoid a ban or continue using the site if a ban has been issued.