How to get a Google meeting scheduler
Google Meet lets you create a meeting for a future date and time but its scheduling feature is very different from the Zoom scheduling feature and the Microsoft Teams scheduling feature. Instead of giving users a scheduling interface where users can pick a date and time, they get a link.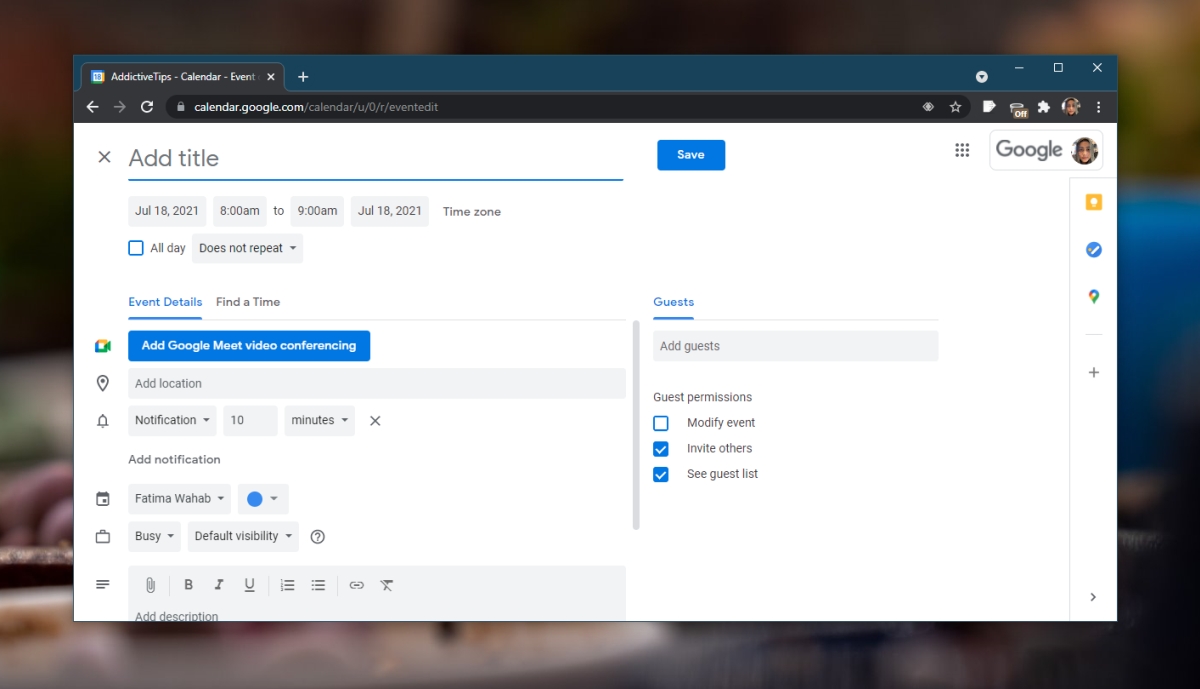 Google Meeting scheduler
If you'd like a real meeting scheduler that comes with a date and time picker, you already have one in the form of Google Calendar. You can create an event and add a Google Meet link directly to it.
Google Meeting scheduler via Google Calendar
To scheduler a Google Meet meeting, and send invites for it, follow the steps below.
Open Google Calendar (you can visit this link directly).
Sign in to the Google account you use Google Meet with.
Click Create at the top left.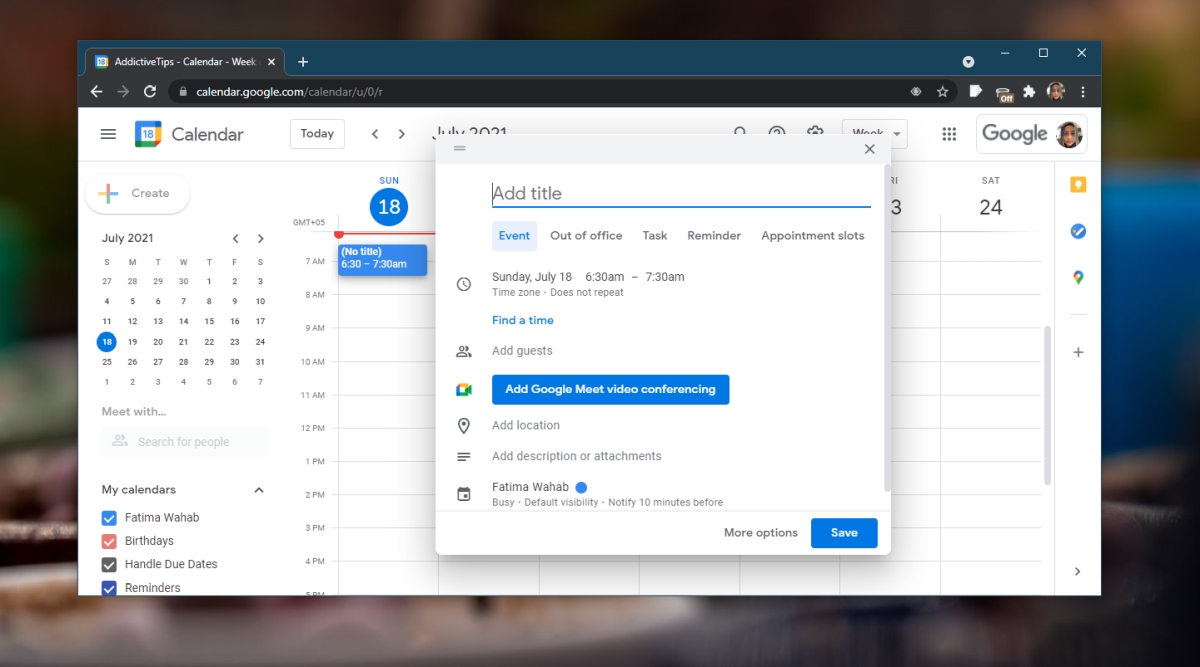 Give the event a title i.e., the title for the meeting.
Add guests, pick a date, and a time.
Click Join with Google Meet. A link will be added.
Click Save.
On the prompt that appears asking for permission to email the guests, click Send.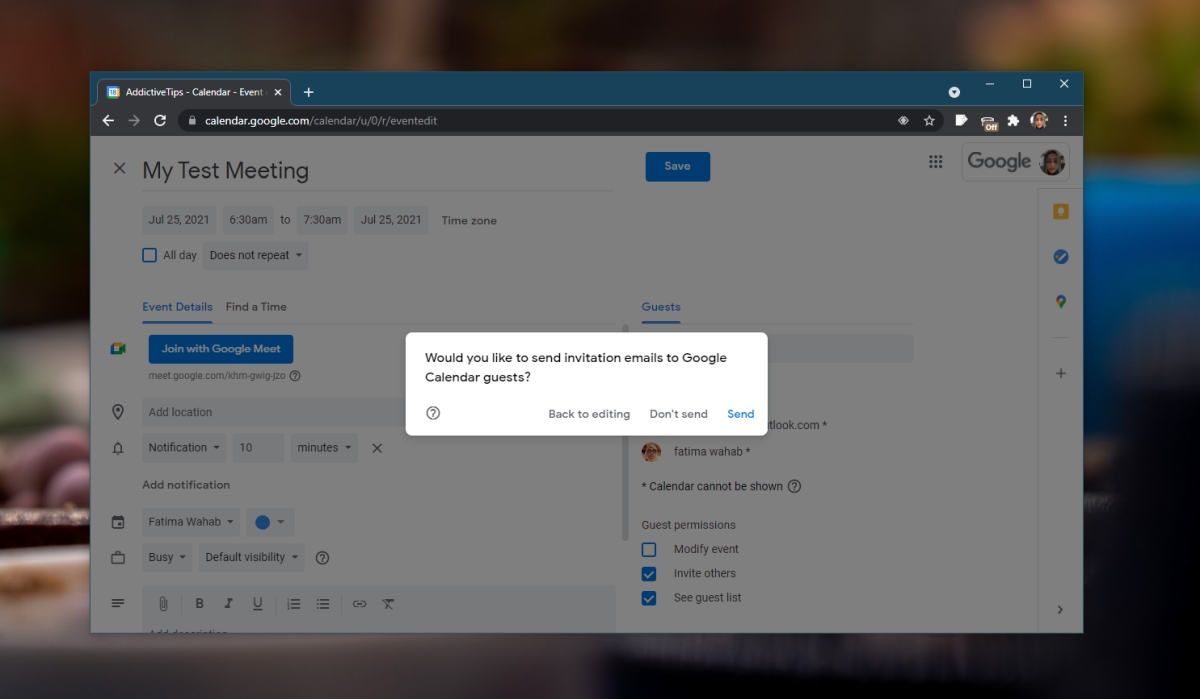 Changing meeting date/time
The advantage that comes with using a proper scheduling tool like Google Calendar is that you can change the date and time, add an agenda, attach files, and more, and update everyone.
To change the meeting details;
Open Google Calendar.
Go to the event and click on it.
Click the edit (pencil) button.
Make the changes to the meeting that you want to make; date, time, guests, description, etc.
Click Save.
You will see a prompt asking if you want to email guests about the update.
Click Send.
Use link for Google Calendar event
If you already have a Google Meet link, you can use it in an event.
Create a Google Calendar event.
A new link will be generated in the event UI. Expand it by clicking the arrow button.
Click the edit icon next to the link.
Add the link you already have.
Click Save.
Send updates to all invitees.
Conclusion
Google Meet requires that hosts of a meeting sign in with a Google account. Attendees have the freedom to use it without an account but hosts do not. Any meeting host that has a Google account automatically has access to Google Calendar where a meeting can be scheduled. If you click the New Meeting button, you will find a Schedule in Google Calendar option that you can use to create an event.