How to set up and use Microsoft Teams lists
Microsoft Teams is known for its collaboration features but these features aren't limited to editing documents. In terms of collaboration, Microsoft Teams integrates with a large library of apps like Jira, Trello, Asana, Zoom, etc. These app integrations allow users to access other apps and link to them without having to switch to a different app.
In addition to collaboration features, Microsoft Teams has features for managing teams. These go beyond channels and scheduled meetings and extend to task management, and shift planning.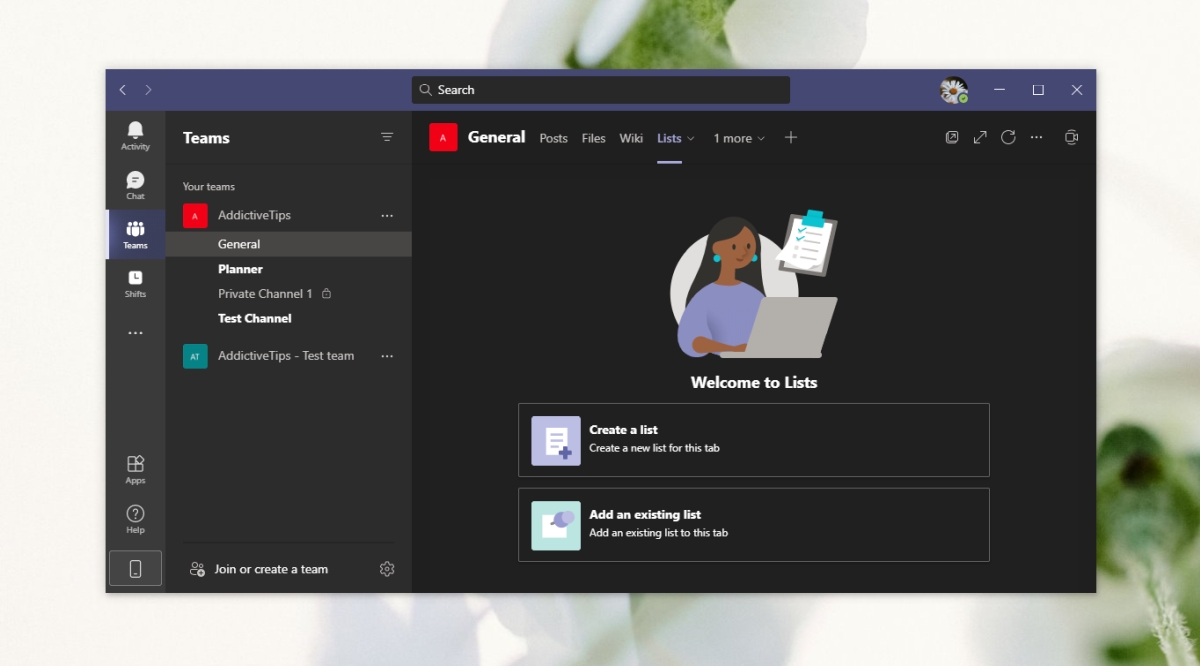 Microsoft Teams Lists
Lists are useful in real life for all sorts of things and they're equally useful when added to a document or used to assign tasks.
Add Microsoft Teams Lists tab
Lists is an app in Microsoft Teams. It cannot be added to as a stand-alone app like Tasks. instead, it must be added to individual channels.
Open Microsoft Teams.
Select the Teams tab.
Select the channel under the team you want to add Lists to.
Click the plus button and search for Lists.
Select it and click Save.
Lists will be added to the channel.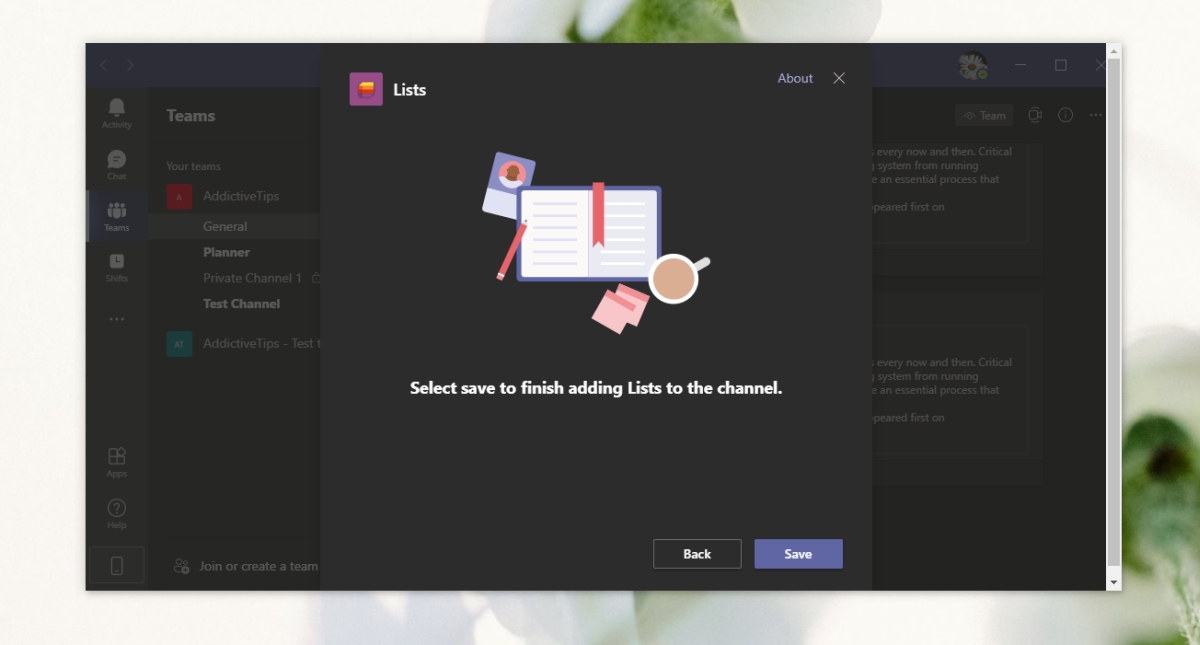 Use Microsoft Teams Lists
Lists, as an app, can create lists from Excel, templates, and blank lists . Here's how you can create a list.
Open Microsoft Teams.
Select the Team and channel that you added Lists to.
Select the Lists tab.
Click Create a list.
Select the type of list you want to create; blank, from Excel, from an existing list, or from a template.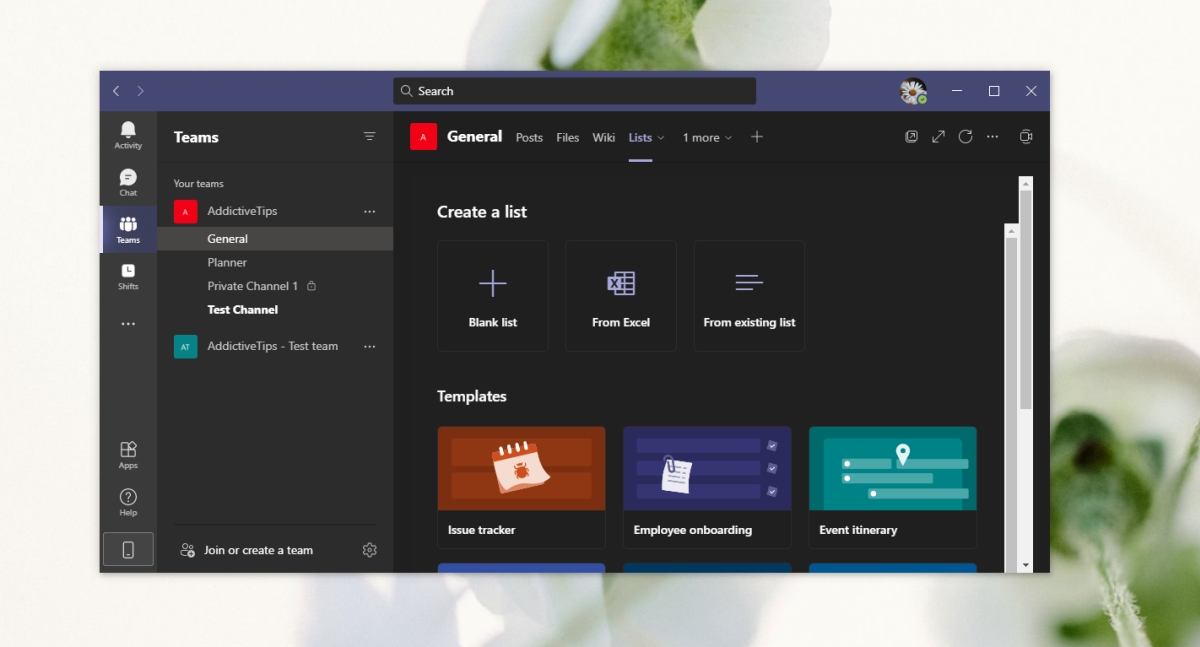 Blank list
Select Blank list.
Give it a name and description.
Assign it a color.
Select an icon for the list.
Click Create.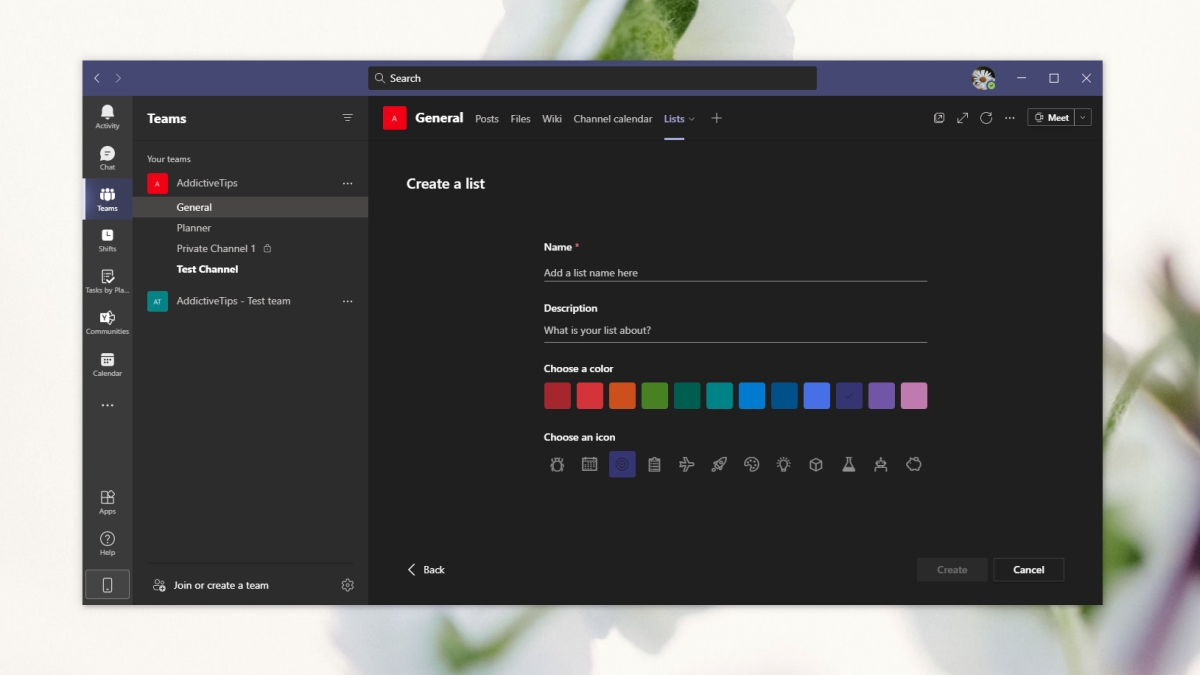 Template list
Select a template from ones listed.
Go through the template to be sure you want to use it.
Click Use Template.
Change the name and description.
Select a color and icon for it.
Click Create.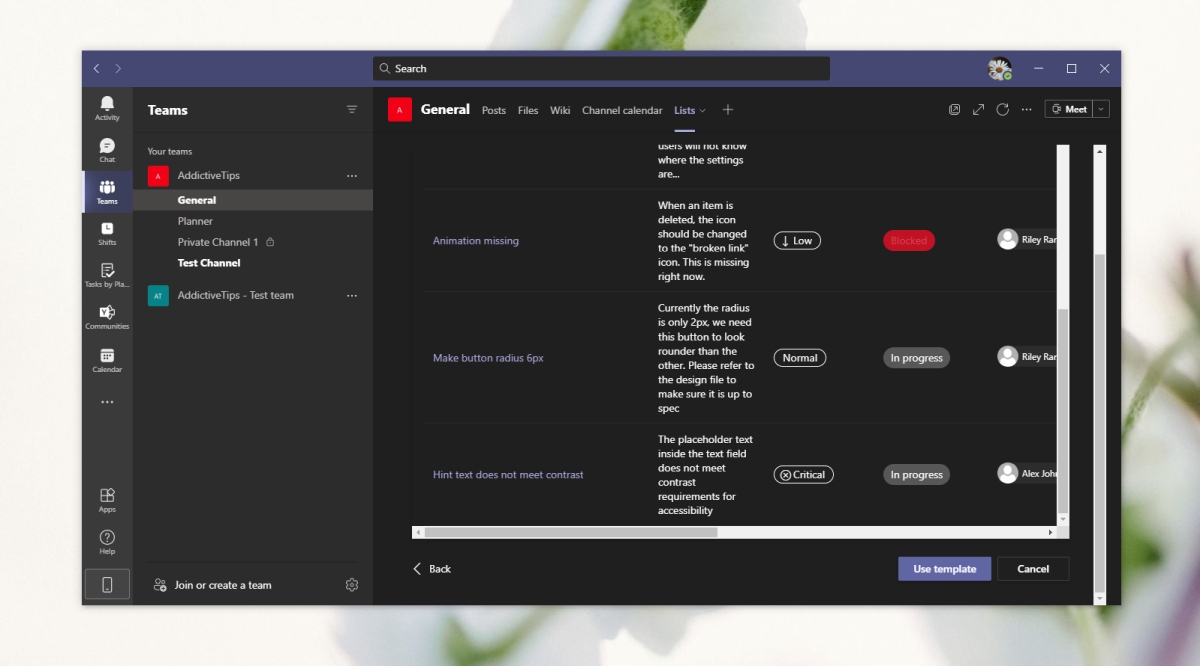 Excel sheet list
Select Excel list.
Select a file that's been shared over the channel or click Upload a file to use one from your system.
Give the list a name, description, color, and icon.
Click Create.
Note: Lists doesn't import random rows and columns from an Excel file. The file must have a column set to validate data as a list in order for it to work with Lists.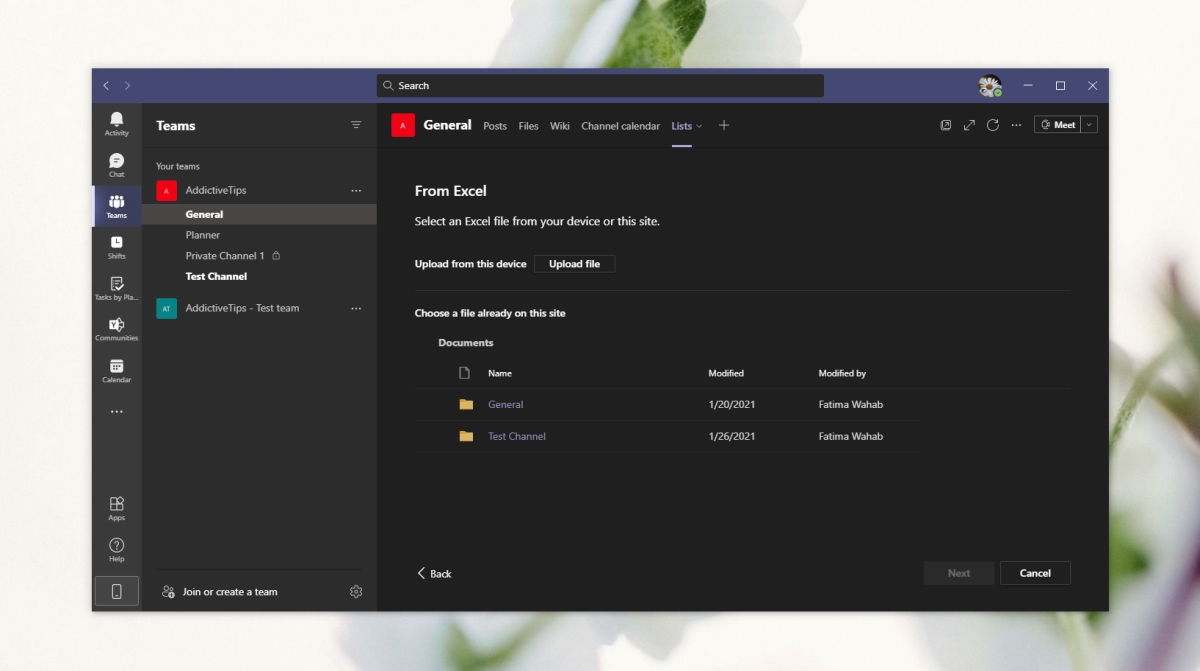 From existing list
Select Add from existing list.
Select a list that's been shared over the channel or from the Sharepoint website (other channels).
Give the list a name, description, color, and icon.
Click Create.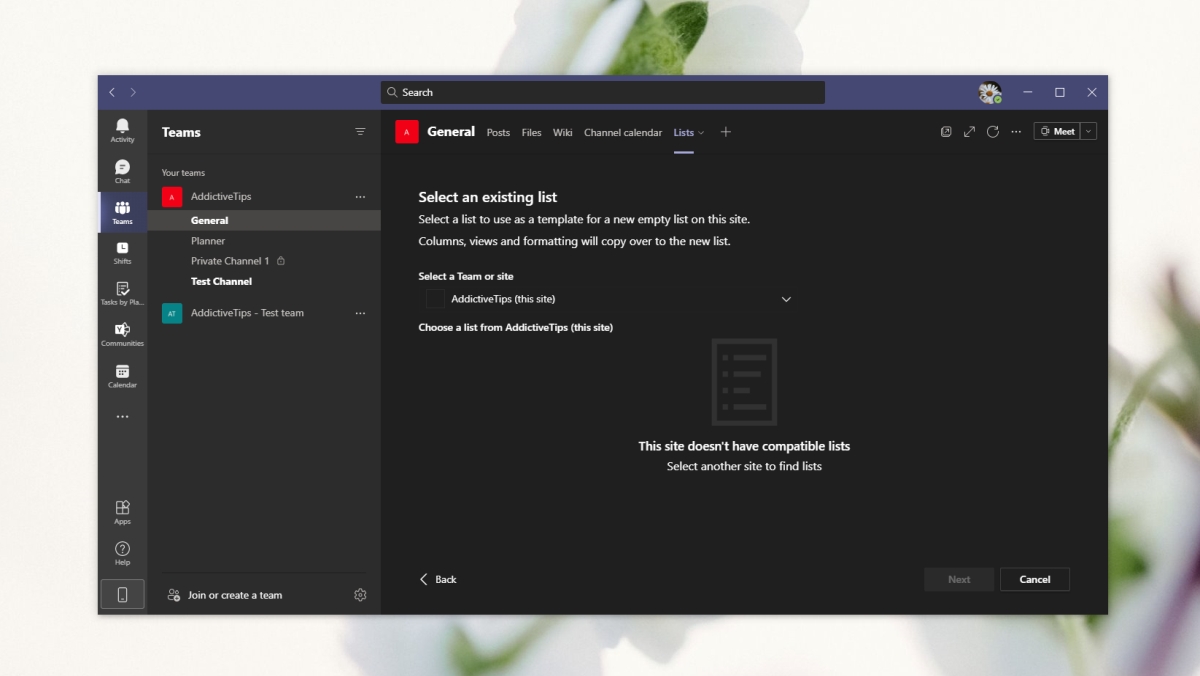 Conclusion
You can create as many lists as you need in a channel. You only have to add the tab once, and each list will get its own tab. When you're done with a list, you can delete it. Everyone in the channel will be able to view items in it.