Microsoft Teams – Slack Integration: Here's How to Do It
The COVID-19 pandemic has forced many people to work from home. This has in turn meant a surge in users looking for online collaboration tools. Tools like Microsoft Teams, Zoom, Hangouts, Slack, Discord, and more have been in the spotlight.
Of these, and many other tools, some have stepped up and added new features to help users work better. Others have remained passive. Slack hasn't added any new or notable features however, it has taken note of the new users Microsoft Teams has gained.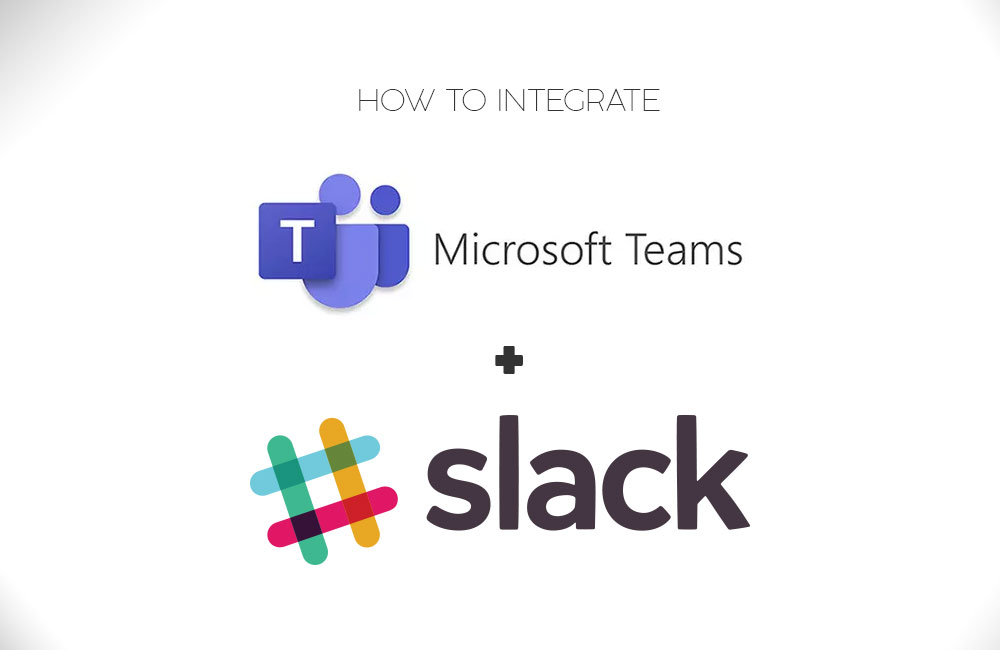 Integrate Microsoft Teams in Slack
Microsoft rarely blocks third-party tools or services, even if they compete directly with its own products. In this case, Microsoft Teams has an official app that you can use to integrate Microsoft Teams in Slack.
In order to set everything up you need;
Admin access on your Slack channel/team to add the app.
Access to the Microsoft Teams account that you will be using.
1. Install Microsoft Teams app in Slack
This is the first step to integrating Microsoft Teams in Slack.
Open your browser.
Sign in to Slack.
Go to the Microsoft Teams app for Slack here.
Click Add to Slack.
Follow the prompts to select a Slack team, and add the app.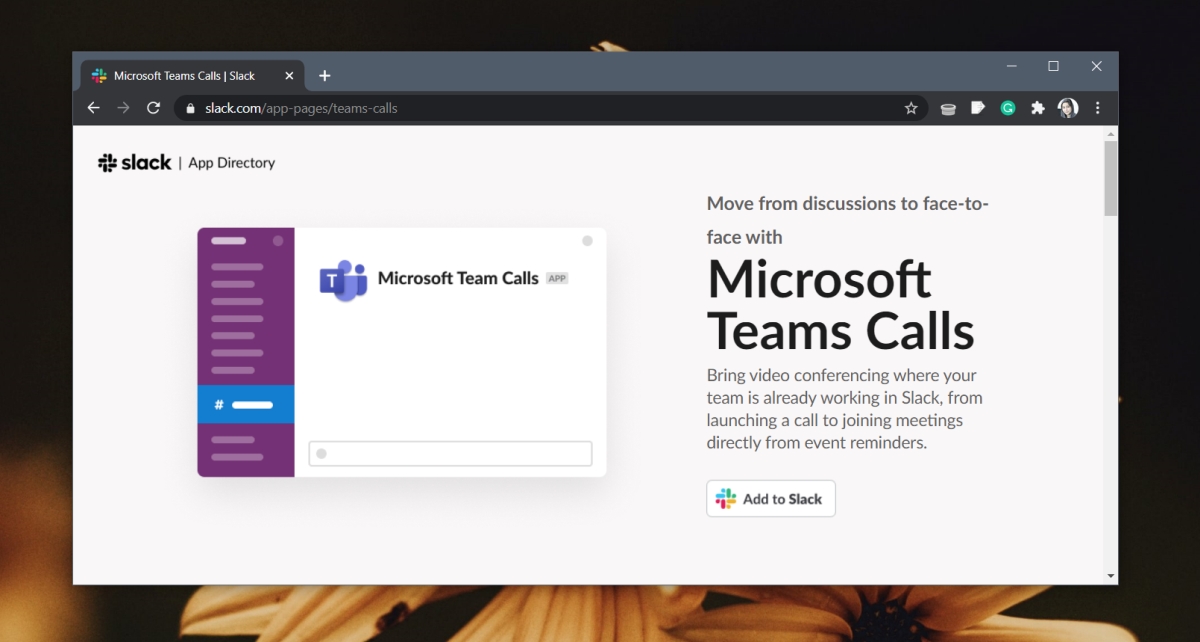 2. Activate Microsoft Teams app in Slack
You can do this from the Slack web or desktop app interface.
Open Slack. Microsoft Teams should appear under Apps.
Select any channel, or select yourself.
Send this command:/teams-calls
Click the Connect button.
Your browser will open.
Sign in to your Microsoft Teams account.
Grant the permissions the app asks for.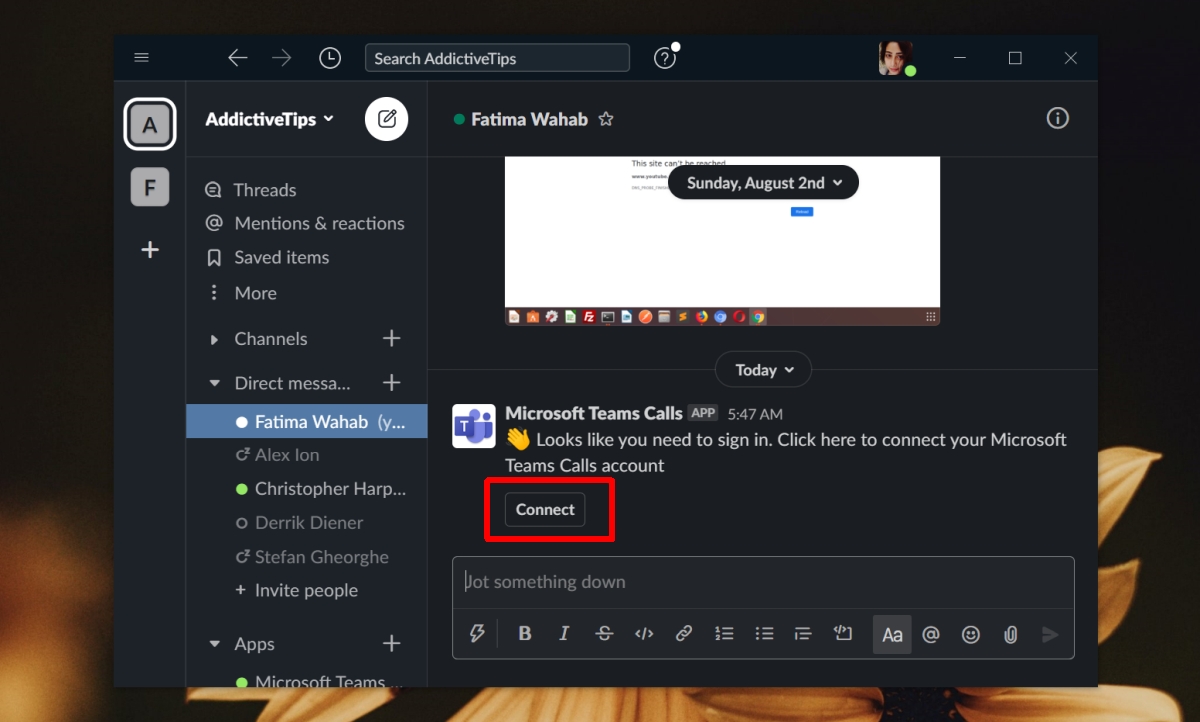 3. Join a call
Microsoft Teams has now been set up in Slack. You can initiate a call in any channel of your choice. Follow these steps to start a call.
Open Slack.
Select a channel.
Send this command over the channel: /teams-calls
Users on the channel will click the Join button.
Take the call in Microsoft Teams.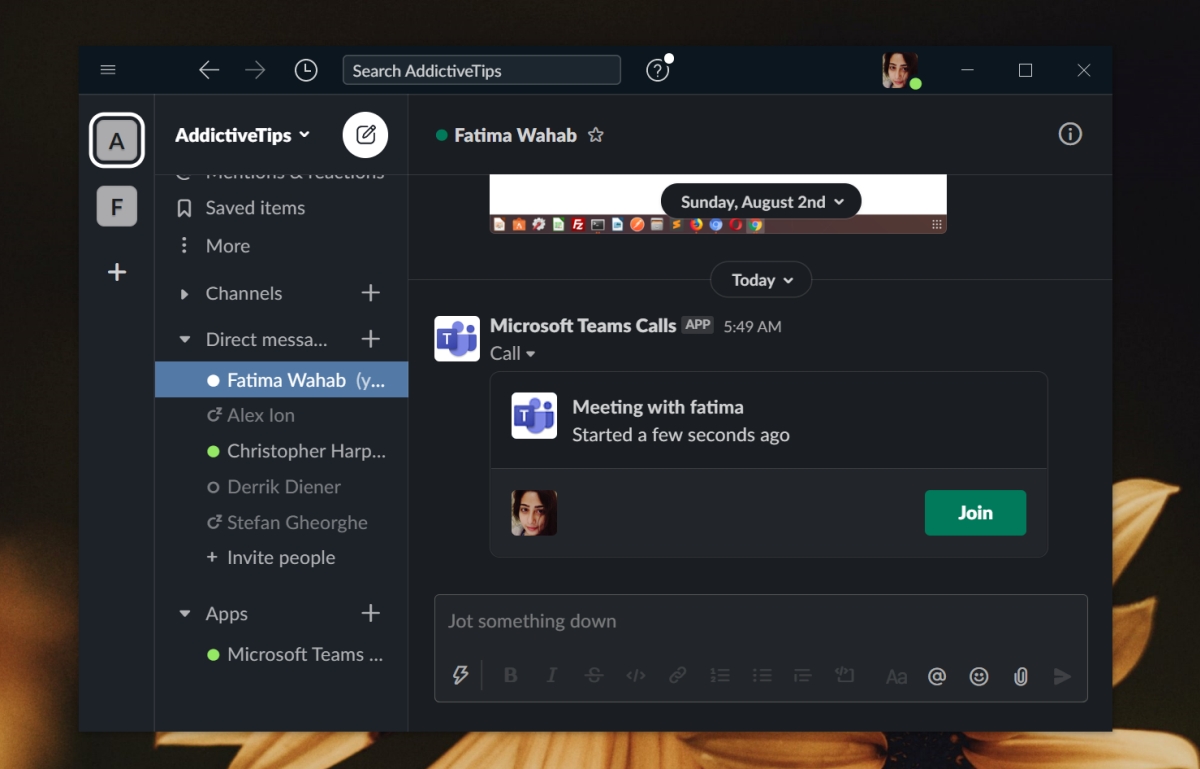 Conclusion
The Microsoft Team app for Slack may not be what you expect. The integration basically allows users to initiate a call from within Slack and nothing more. It doesn't even tell you if a call is in progress, or if it's ended. Messages and files from Microsoft Teams are not synced to Slack. While this is disappointing, it is to be expected because the two are exceptionally different from each other. This is the extent of their co-existence and anything beyond it would complicate things for Microsoft Teams.