How to Fix Microsoft Teams Error Code CAA7000a (SOLVED)
Microsoft Teams is an online collaboration tool that has simplified remote working through real-time collaborations, file sharing, video and voice calls, and more. The MS Teams software sometimes throws an error code CAA7000a. This is a network-related error and primarily occurs on the desktop client of MS Teams making the software unusable. In this guide, we will review different methods that can help us get rid of this error.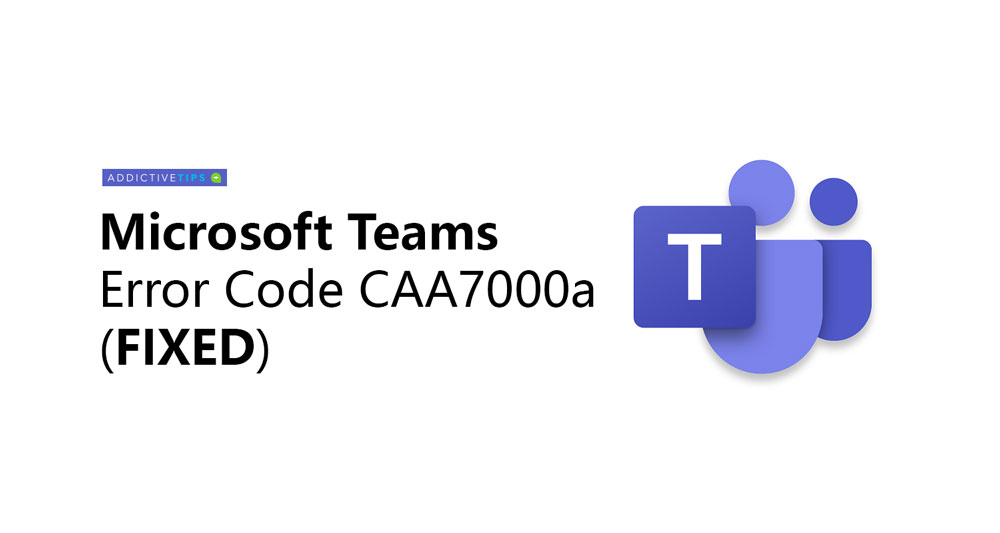 MS Teams Error Code CAA7000a: Working Solutions
There are times when the error code caa7000a becomes a nuisance to deal with. You might have to hop on an important video session that is hindered by this error. So here's what you could try:
1. Login via the web client
The quickest possible fix here is to log in to your Microsoft Teams account through the web app.
It's been reported that the error code caa7000a is usually an issue faced by the desktop client of Microsoft Teams.
You can log in to MS Teams by going to https://teams.microsoft.com/ and log in using your MS Teams credentials. If this doesn't fix your problem, try the ones below.
2. Network Services Issues and Troubleshooting
The Microsoft Error Code caa7000a can also occur – but please note this rarely happens – due to a bug in the network services from the vendor-end.
It is best to cross-check if you can log in to MS Teams through the mobile app.
If you are unable to login with your credentials through the MS Teams mobile app, then there is a possibility that this is a vendor-side issue. You can contact your system or network administrator to find a possible fix and support.
3. Flushing DNS Cache
Another possible culprit for error CAA7000a could be network related, therefore it's advisable to refresh the DNS cache of your machine.
To delete the Windows DNS cache, open a Command Prompt window with administrative rights.
You can do this by typing "cmd" in the search bar.
Right-click on the Command Prompt tab and select "Run as Administrator".
In the Command Prompt window, enter the following and press Enter:
ipconfig /flushdns
This will refresh the DNS cache. A restart may be needed as well.
4. Reinstalling Microsoft Teams
Although it may not matter much what the cause of this is (corrupt files, etc) it does seem like a fresh install of Microsoft Teams has worked for many users facing this error. Here's how you can uninstall and reinstall MS Teams.
Type "Uninstall" in the search bar and click on "Add or Remove Programs".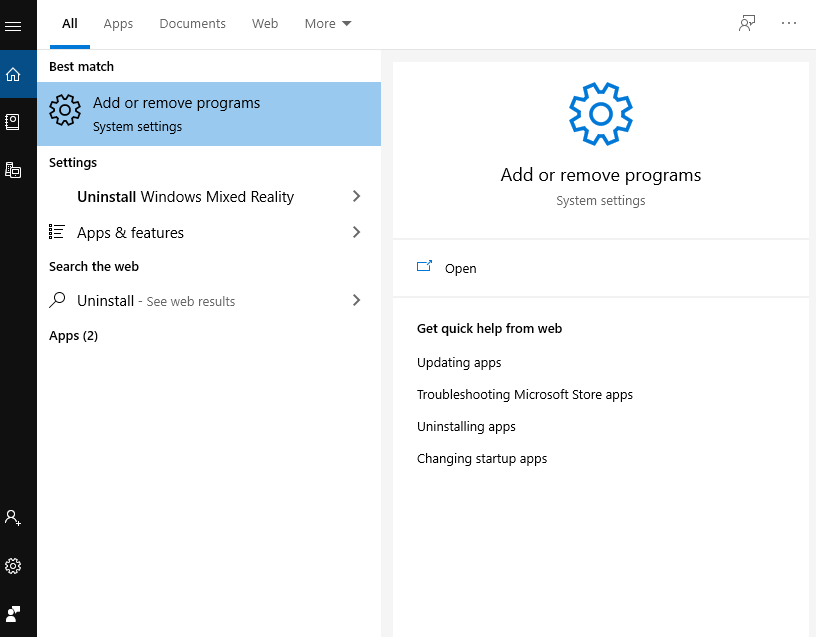 Click to highlight the Microsoft Teams program.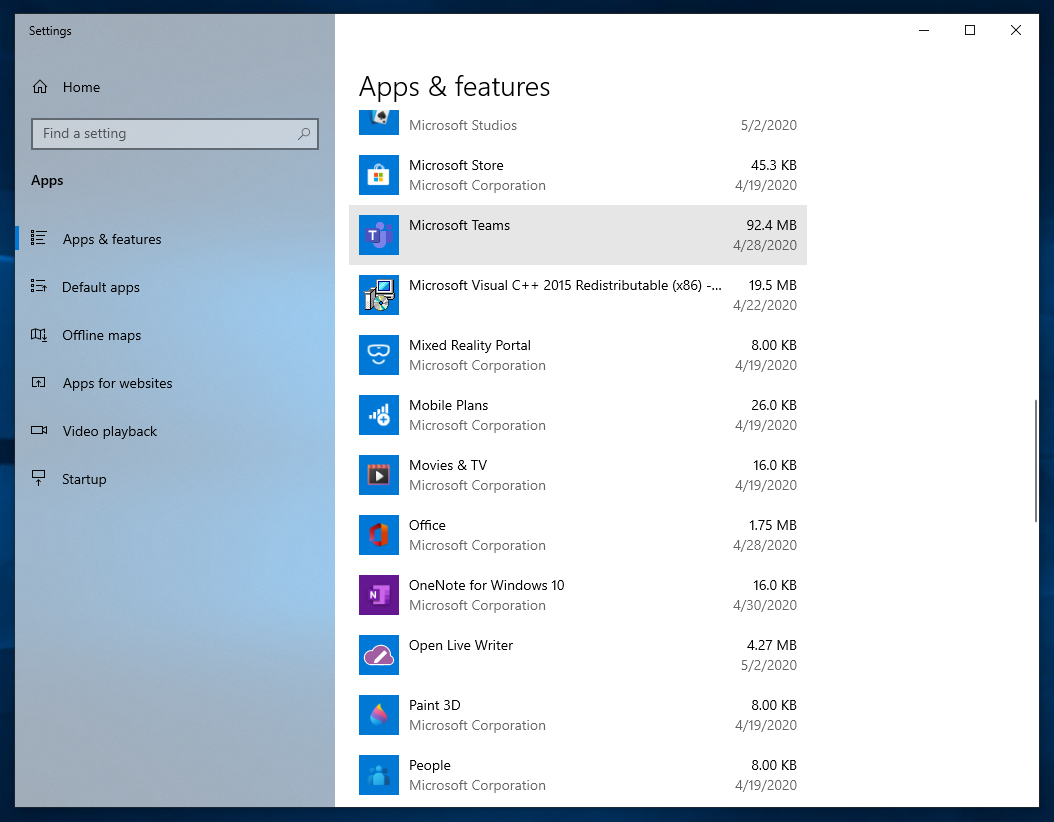 Click on the uninstall program tab.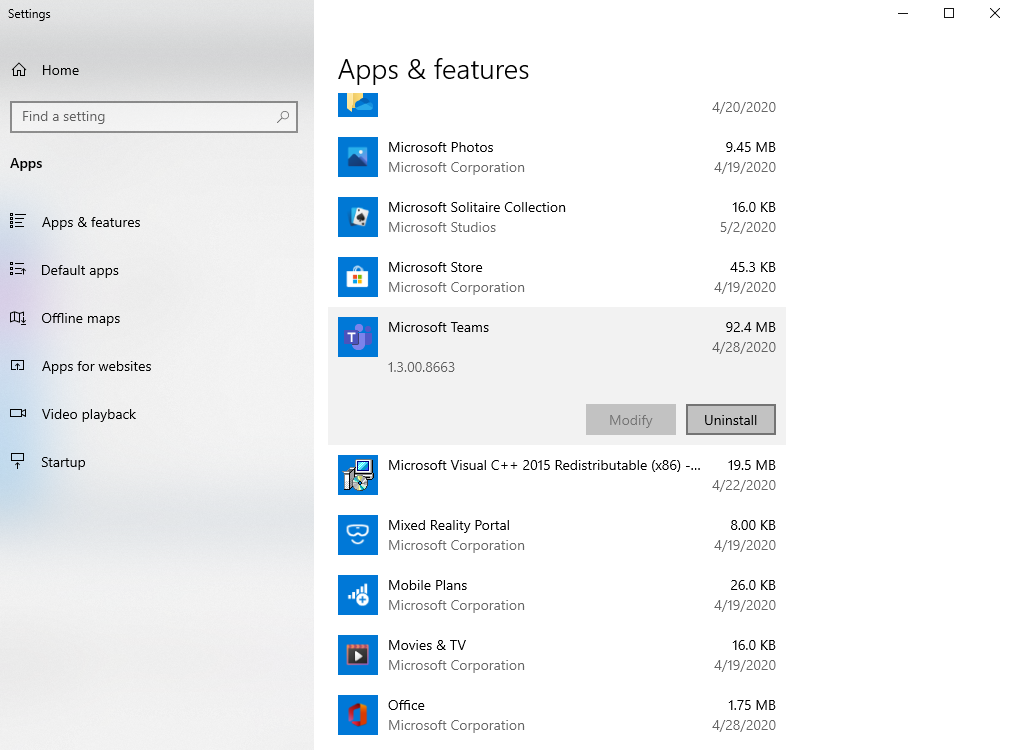 Once the program is completely uninstalled, reboot your computer.
Now download the latest version of the Microsoft Teams from the official site. Click here to download.
Navigate to the downloaded file location and install it.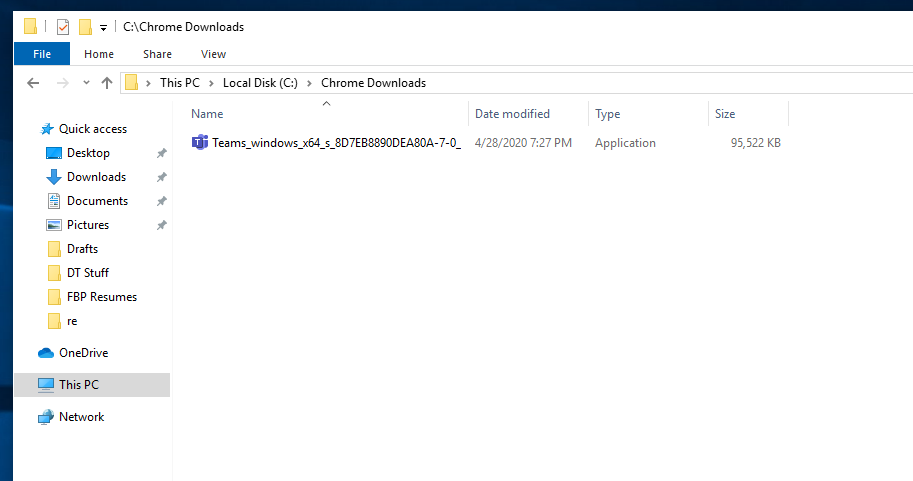 After the installation is complete, login with your credentials. Error Code caa7000a should be gone now.
Conclusion
These are some of the ways you can fix the Microsoft Error Code caa7000a for Microsoft Teams. However, it is important to consider that this is an error that has origins in the network services. Before embarking on utilizing the methods listed here, it is best to contact your system administrator and ask them for a solution. Many times, you'll be helped right away and won't have to take the pain of doing all the steps. In case you are familiar with a workaround or fix that we have not listed, please feel free to tip us or share it with the community in the comments section below.