How to manage Zoom meeting settings
When you start an ad-hoc Zoom meeting, or when you schedule one, it has certain things already set up e.g., a password is autogenerated and enabled for the meeting. As a host, you are not bound to always use these settings. Zoom sets things up so that the meeting can be scheduled quickly but is still secure.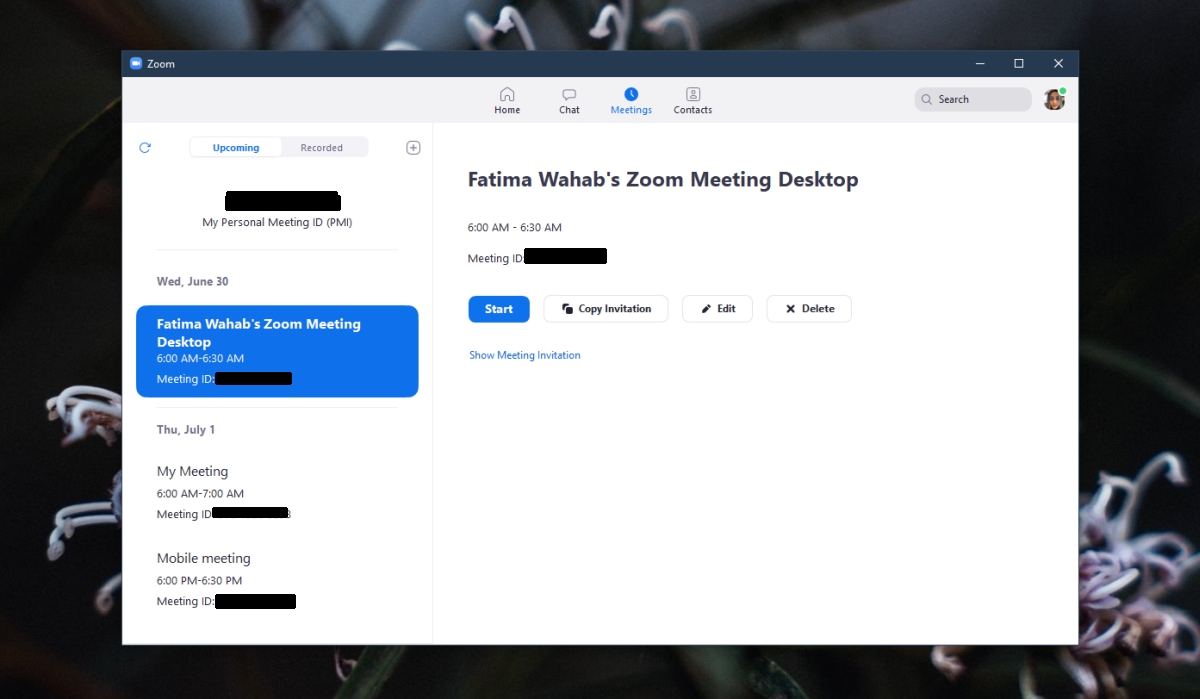 Manage Zoom meeting settings
The default Zoom meeting settings are not set in stone. A host is free to change them to whatever is suitable for the meeting and its participants. The Zoom meeting settings include, but are not limited to the following;
Timezone (the base time used for scheduling the meeting)
Duration (set to 1 hour be default)
Meeting ID (custom ID generated for each meeting)
Security (autogenerated passcode, waiting room enabled)
Video (off for everyone on entry)
All these settings can be changed at the discretion of the host however, they cannot be changed once a meeting has started.
Change Zoom meeting settings – Web/Desktop
You can change the settings for a Zoom meeting when you schedule it, or after it has been scheduled.
To change the Zoom meeting settings when you're scheduling a meeting;
Click Schedule a meeting.
Go through the options presented on the screen and change what you like
To change the Zoom meeting settings after you've scheduled it;
Visit Zoom (or open the app).
Go to Meetings.
Select the meeting and click Edit.
Go through the settings and change whatever you like.
Note: Make sure you update the participants/invitees after you make changes to a meeting.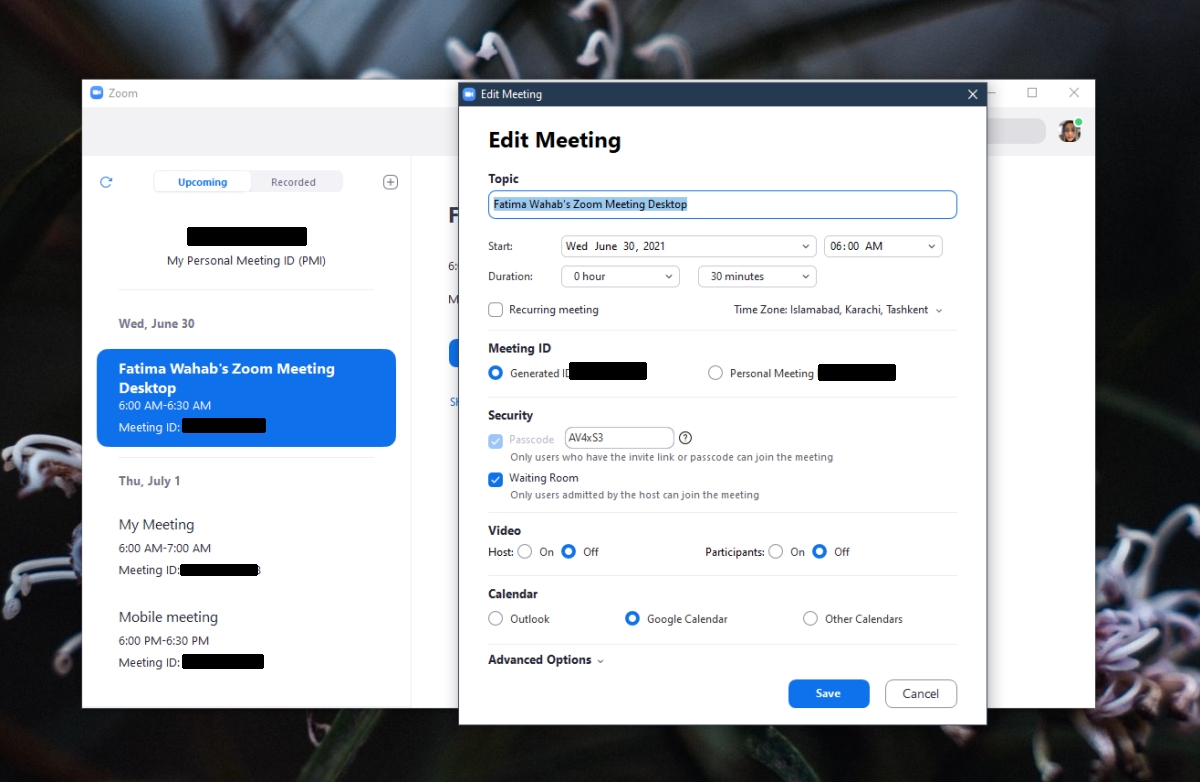 Change Zoom meeting settings – Mobile/iOS/Android
To change a Zoom meeting's settings when you're scheduling it;
Tap the Schedule meeting option.
Go through the meeting options and change what you like.
Tap Advanced options to change other/additional settings.
To change a Zoom meeting's settings after you've scheduled it;
Open the Zoom app.
Go to the Meetings tab.
Tap a meeting.
Tap Edit at the top right.
Change the meeting settings and tap Save.
Note: The Zoom mobile apps do not offer the same/all of the settings that you get on the desktop. For all settings that are not available on the mobile apps, go to the desktop app or the web app.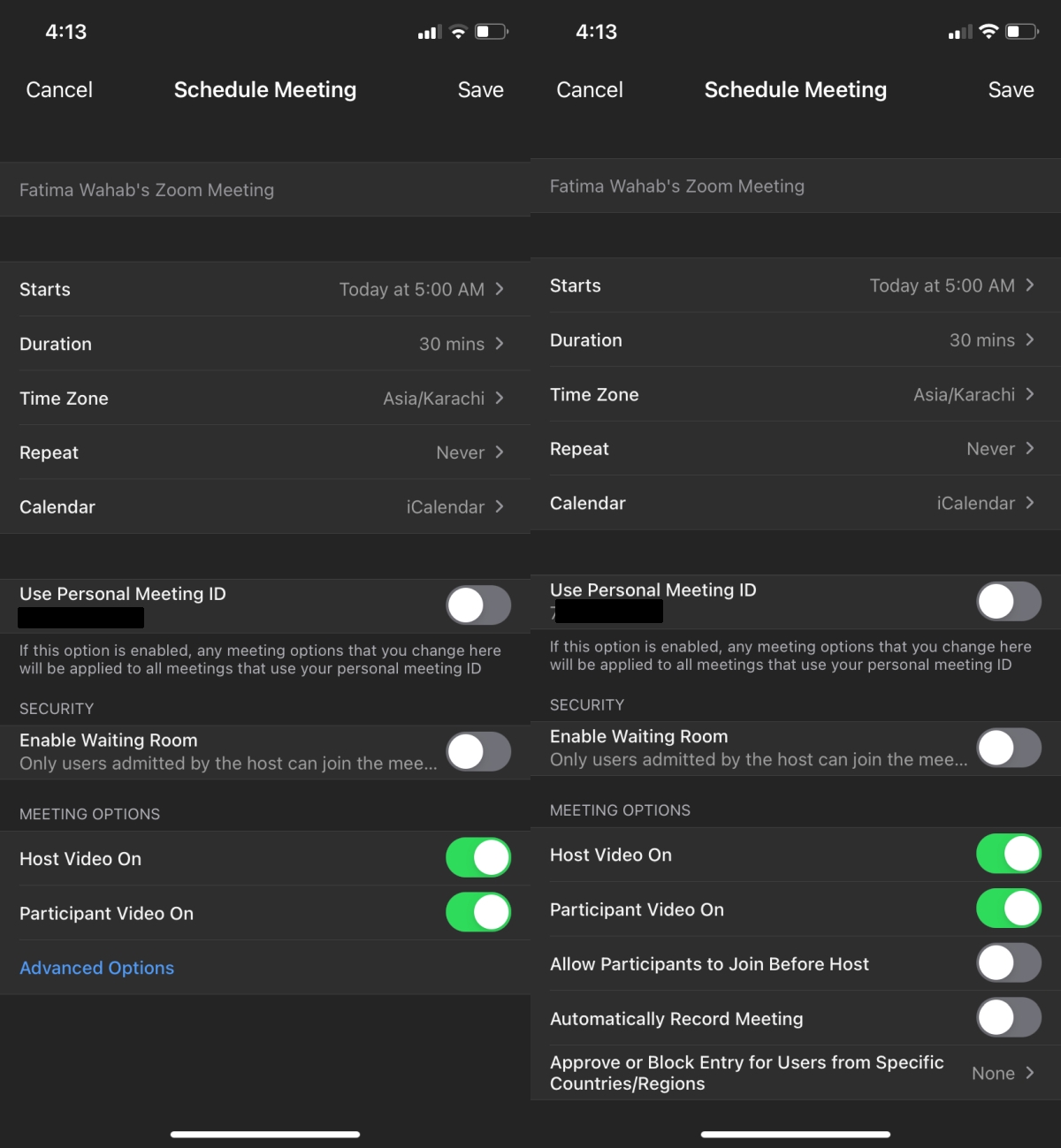 Conclusion
Premium Zoom users may see additional settings and they can be managed in much the same way. You should normally try to keep all the security settings that Zoom has added. If you choose to change them e.g., change the passcode, make sure you use a secure, hard-to-guess one. It's okay to make the password user friendly but there is a difference between user friendly and easy-to-guess.