How To Add Bookmarks To A YouTube Video [Chrome]
We all know how bookmarks work in a web browser. We also know that bookmarks are extremely useful so what's stopping us from extending the feature to a video? YouTube is the largest online video repository in the world. It features content that is both entertaining and educational. The YouTube player is surprisingly simple; you can get a link to a specific time in a video but you can't bookmark a position in it. At best, YouTube can remember where you left off when you were watching a video and resume playback. Youtube Bookmarker is a Chrome extension that lets you add bookmarks to a YouTube video. All bookrmarks can be accessed when you visit the video. The extension maintains a list of all video you've added a bookmark to. Here's how it works.
Install Youtube Bookmarker and open a YouTube video you want to add bookmarks to. Scroll down to the share options. The extension will add a new 'Bookmarker' tab next to the share options. Click it.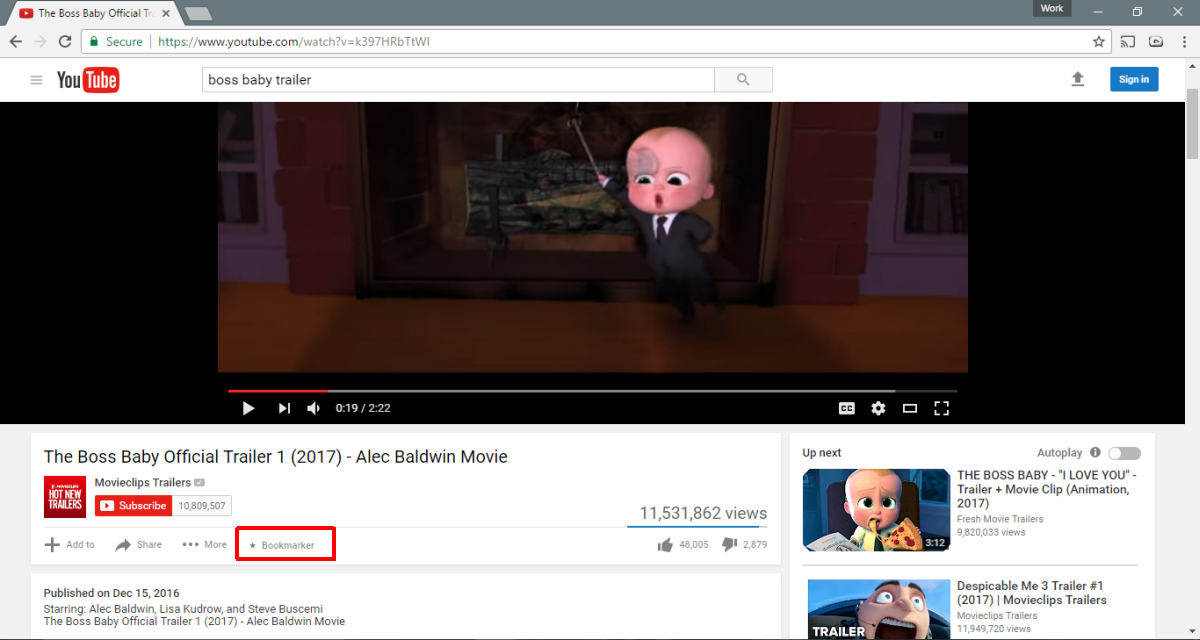 A small panel will open just above the suggested/up-next list of videos. Here you can select the start and end point of the bookmark. The start and end points are positions within the video that you want to bookmark. For example, if you're watching a tutorial on YouTube, you can bookmark it from the 1 minute mark to the 2 minute mark. You can also name your bookmark so that it's easy to find. Click Save and you're done.
You can add as many bookmarks to a video as you like.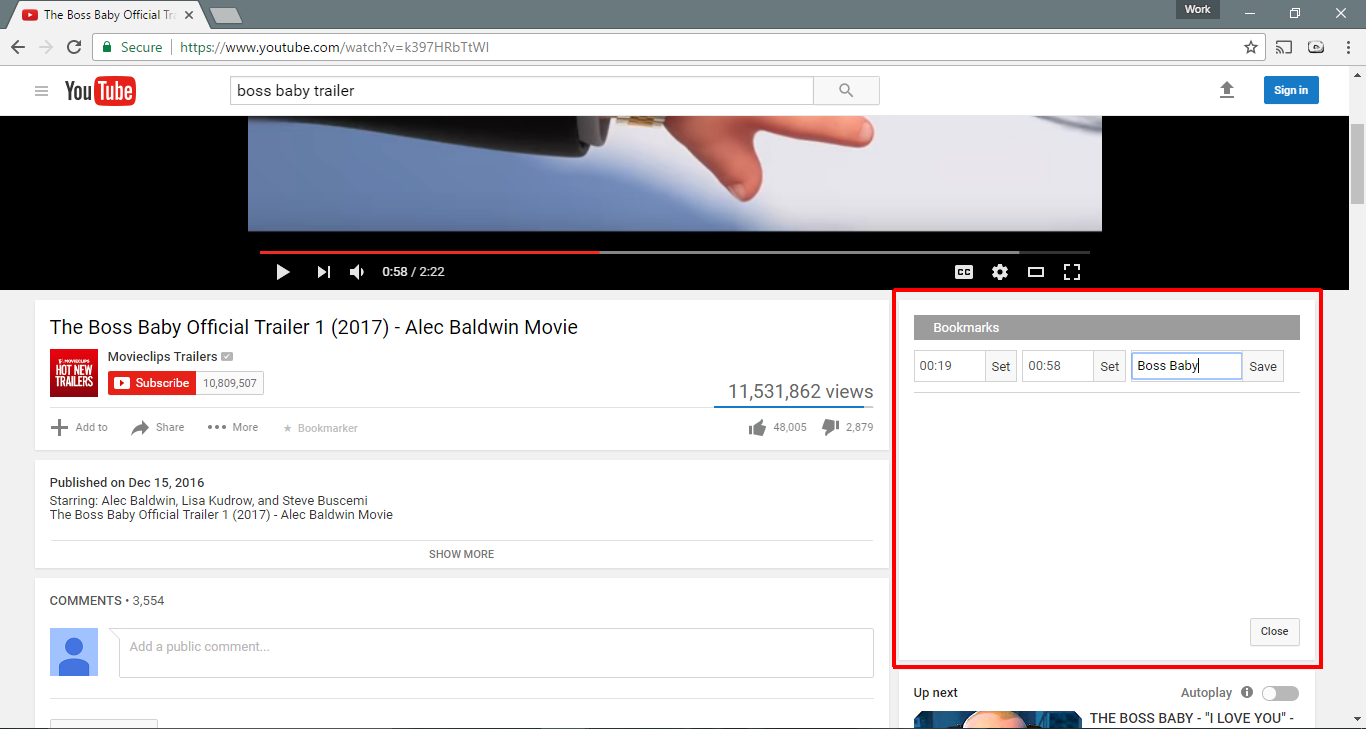 To access a bookmark, you need to first visit the video you added a bookmark to. Youtube Bookmarker maintains a list of all  videos that you add bookmarks to. Click its icon next to the URL bar and select the video you want to view.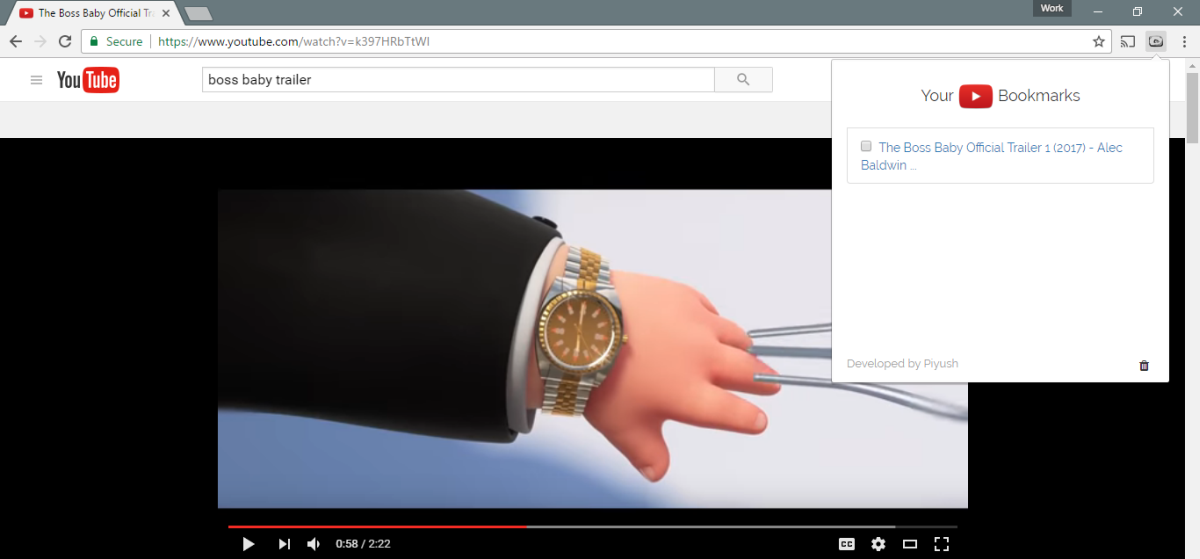 Click the Bookmarker tab next to the share option to view the bookmarks for that video. You can now click a bookmark and jump straight to the starting point of the bookmark.
Youtube Bookmarker works with Chrome sync. If you have the extension installed on all Chrome installations across desktops, your bookmarks will sync between them.
It's surprising that while YouTube has a watch later option, it doesn't let you add bookmarks to a YouTube video. If nothing else, it's a great way for the company to judge the popularity of a video. It's also a good way for content creators to find out which parts of a video are most popular.
Install Youtube Bookmarker From The Chrome Web Store