Disconnect Blocks Data Tracking, Social Widgets & More In Chrome & Firefox
You may think of Internet as the best invention after the wheel, but this invention has turned into quite a nagware over the years due to constant advertisement pop-ups, cookies that track your data for marketing purposes, slow loading speeds caused by social widgets, malware, spyware, obtrusive notifications and whatnot. People tend to use multiple browser extensions to get rid of all browser-related annoyances, but what if you could get rid of all those and enjoy a private, safe and fast web browsing experience that you deserve using just a single web extension? Disconnect is an open-source Mozilla Firefox and Google Chrome extension that lets you block all such nuisance for good. The web extension is designed to filter unwanted tracking tools and widgets that simply slow down your browsing speed.
To begin, simply download the Disconnect extension for either of the supported web browsers.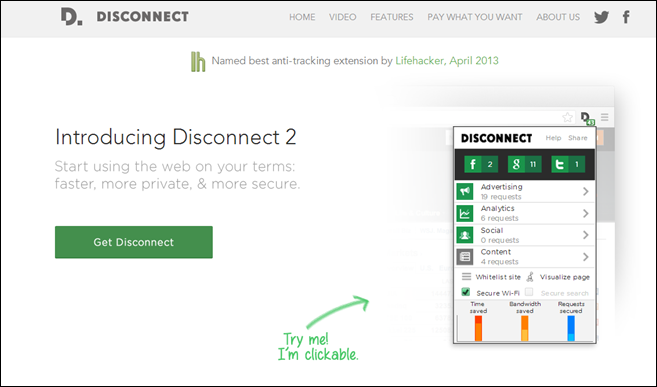 Once on the Disconnect page, click the large green Get Disconnect button. The service automatically recognizes your web browser and prompts about the appropriate extension, so simply follow a few on-screen instructions to get the extension.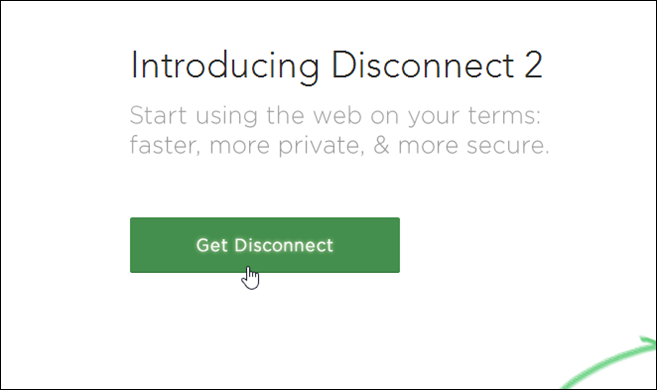 Although it's a free-to-use app, you can donate to the developers by paying them what you think Disconnect is worth, to keep the project running. The donation money can also be chosen to split between the Disconnect team and a charity. You can either pay via credit card or your PayPal account. That said, if you want to skip this step, simply select to pay $0.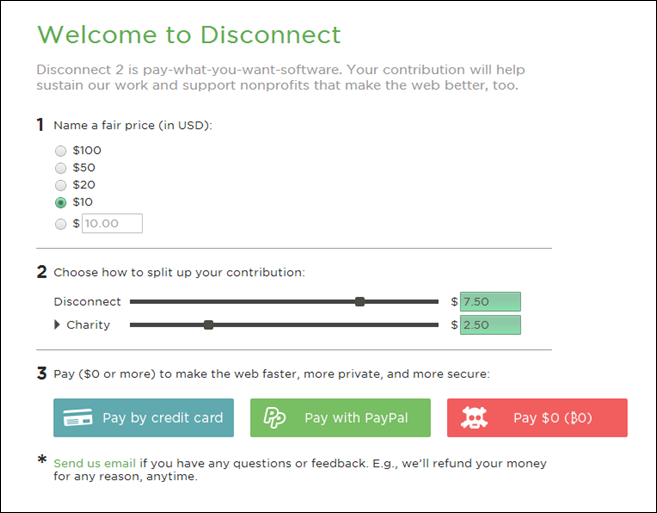 The extension adds a Disconnect toolbar button to your web browser. Upon visiting a website, you can click this button to see what kind of tracking information was blocked on it, e.g. data coming from social widgets like Facebook, Twitter and Google+, tracking cookies, Google analytics, social requests and so on.  The interface looks vivid, clean and simple, and is fairly intuitive to navigate.
The buttons automatically change their colors between green and gray, where green signifying blocked requests while gray indicating the unblocked ones. You can click any icon to enable or disable blocking for that request on the fly. The extension even provides a statistical diagram at the bottom representing the time and bandwidth saved, and requests secured.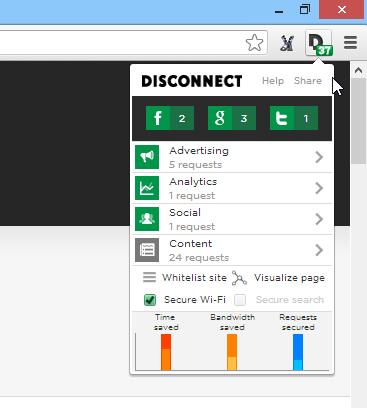 Apart from the vertically displayed concise form of information, you can also turn to the 'Visualize page' feature, which switches the default list view to a more thorough representation using a visual graph. This also gives you an idea about how the websites is linked to other services and sites, and hovering the mouse cursor over each circle reveals its name.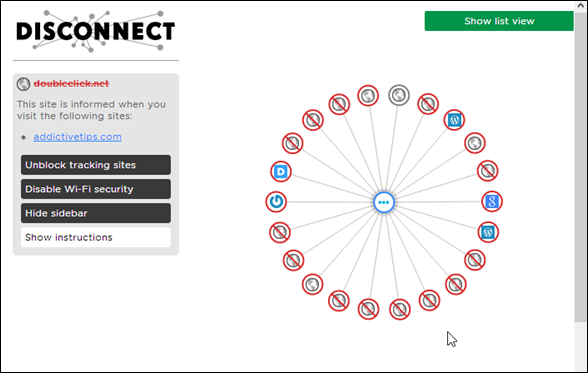 In a nutshell, it's a fairly good app that provides fast and secure web browsing without using a bunch of different tools for the purpose. Testing was carried out with Google Chrome running on Windows 8 Pro 64-bit.