Get A Dark Theme For Medium In Your Browser
Medium has become a fairly popular publishing platform. Granted, it's free user-generated content but it nevertheless helps people find their target audience. It has more than just its intended use; developers will sometimes use it as a product home page for their product. Generally, it's a good tool to reach a massive audience provided you have something to say. Medium is geared towards a better reading experience but it essentially shows you black text on a white background. While this is perfectly legible, it's not the greatest color scheme for reading at night. If you read on your desktop, you can perhaps use Night Light or you can use a dark theme for Medium.
To get a dark theme for Medium you're going to need a browser extension. Darker Medium is an open source Chrome extension and Firefox add-on that fits the bill. Install the extension/add-on and visit Medium. The UI is automatically converted to darker colors. The images aren't inverted, of course, however any transparency in an image is replaced with the grey background.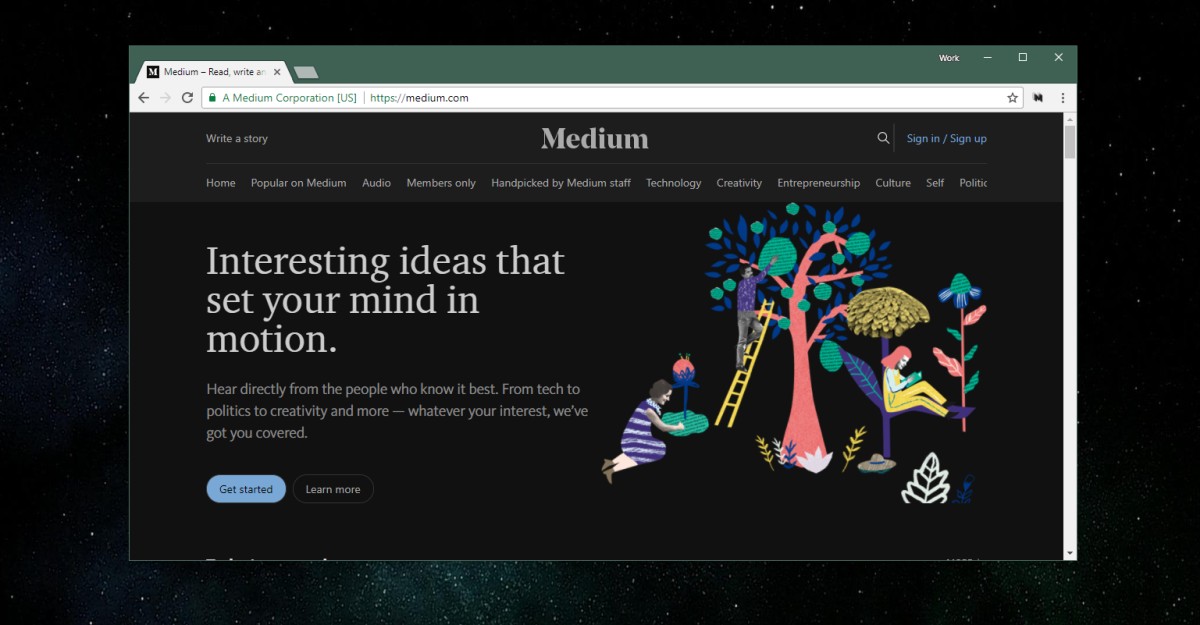 The new UI features grey text on a dark grey background. The extension/add-on hasn't decided to convert the UI to the polar opposite of the default colors i.e. it isn't white text on a solid black background. As much as that might sound like a good idea on paper, it doesn't look well online. Reading in those colors isn't a better experience. The bright white letters on the dark background hurt your eyes as much as the white background does and they might be harder to read for people with visual impairments.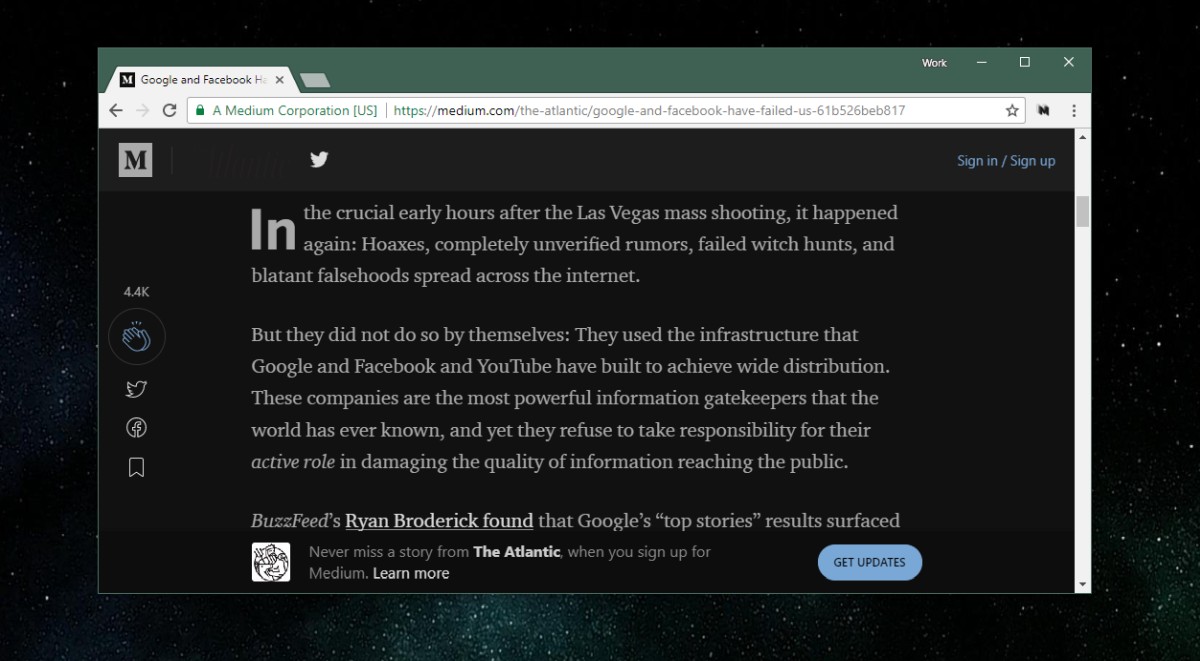 Darker Medium adds an M button next to the URL bar. If you're on a Medium page/post, you can click this button to toggle the dark theme On/Off. The extension/add-on will change the color of some buttons, for example, the Get Update or the Follow button which is normally white by default, will change to blue but other buttons such as the social media share buttons will not be touched. Likewise, any colors that are part of the post's theme will not be changed either.
If you're on a mobile device, you might want to check if your browser of choice has a dark mode, or if it has a reading mode that is compatible with Medium posts. If you are reading on your mobile device though, the official Medium app might be a better way to read. It has a dark mode built-in so you won't have to rely on your browser's features.