How to download a video from Twitter
Twitter is heavily text-based; most content is text but the platform does support images and videos as well as live broadcasting. A lot of video content is shared on Twitter and most of it can be found on other websites that offer better viewing e.g., YouTube. If you'd like to download a video from Twitter, you'll find that it's rather easy to do. You can't do it directly from Twitter but there are loads of web apps that can do the job.
We recommend using Twitter Video Downloader.
Download video from Twitter
Visit Twitter Video Downloader and enter the URL of the original Tweet that the video is attached to. Try to avoid using the link to a tweet that quotes the original one if you can. Click the Download button.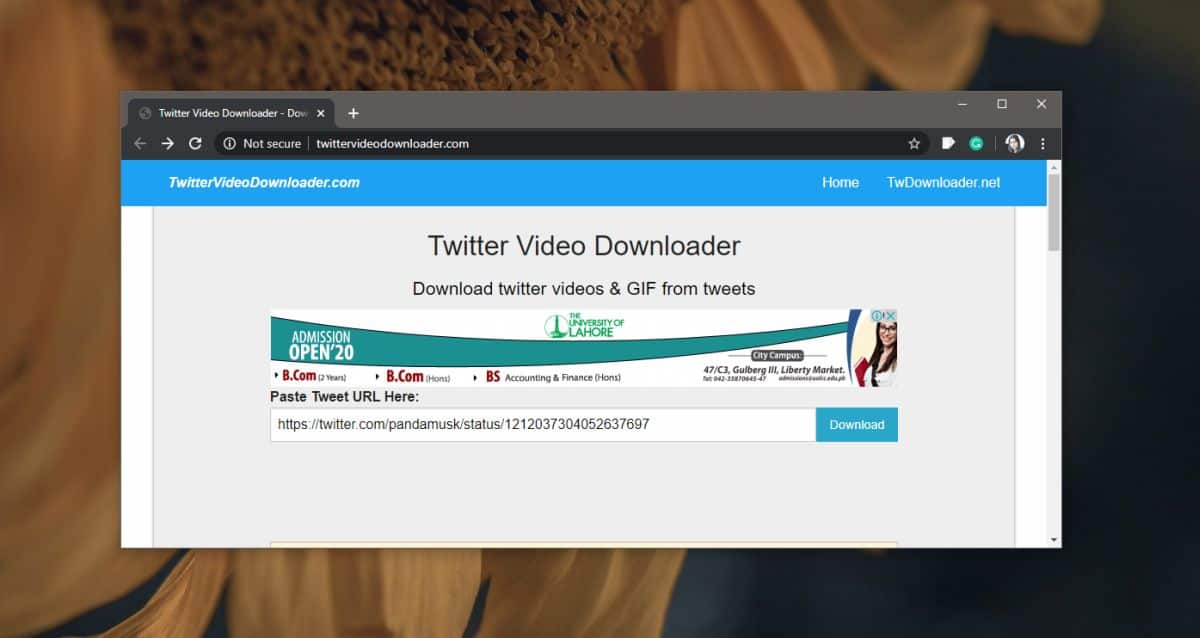 Twitter videos tend to be on the shorter side so your video will be ready within seconds. If it's a long one, one minute should be enough. The app gives you the choice to choose the quality of the video which is why we prefer it over some of the other apps that do the same job. Pick the resolution you want to download the video in, and it will open in your browser.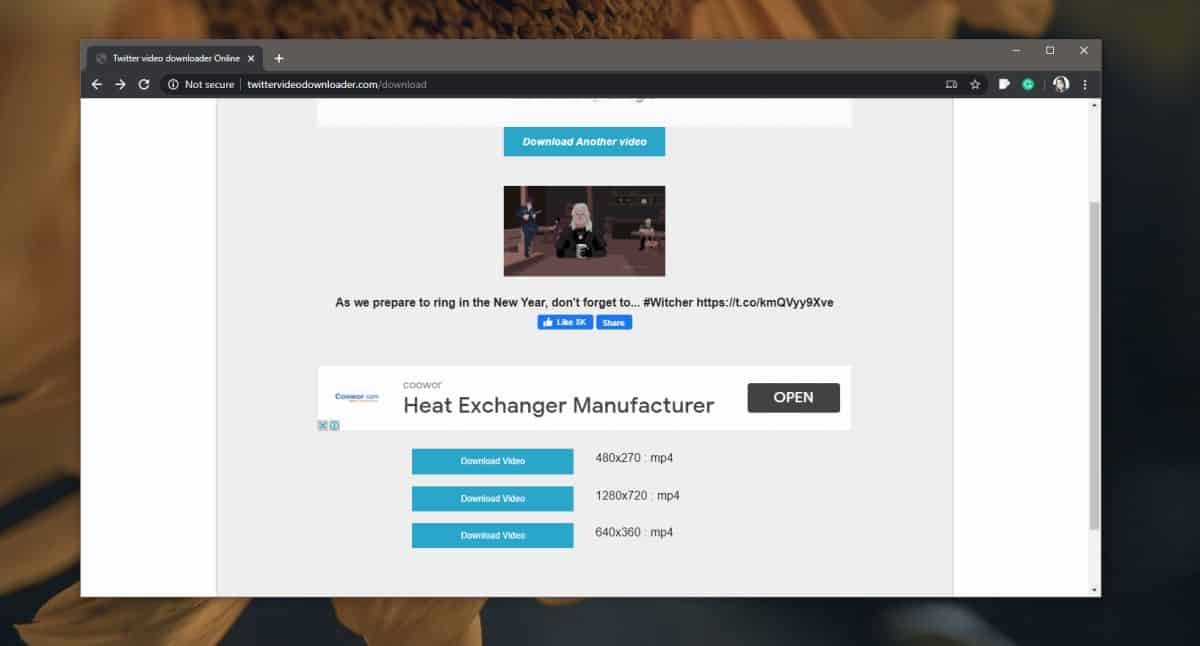 Once the video opens in your browser, you can download it. This method works regardless of which browser you use but how you download the final video may differ slightly. On Chrome, you can click the three dots button at the bottom right of the video and select the Download option. On other Chromium-based browsers, the same trick should work. For non-Chromium browsers, try right-clicking the video and selecting the 'Save as' option in the context menu. The video is saved as an MP4 video.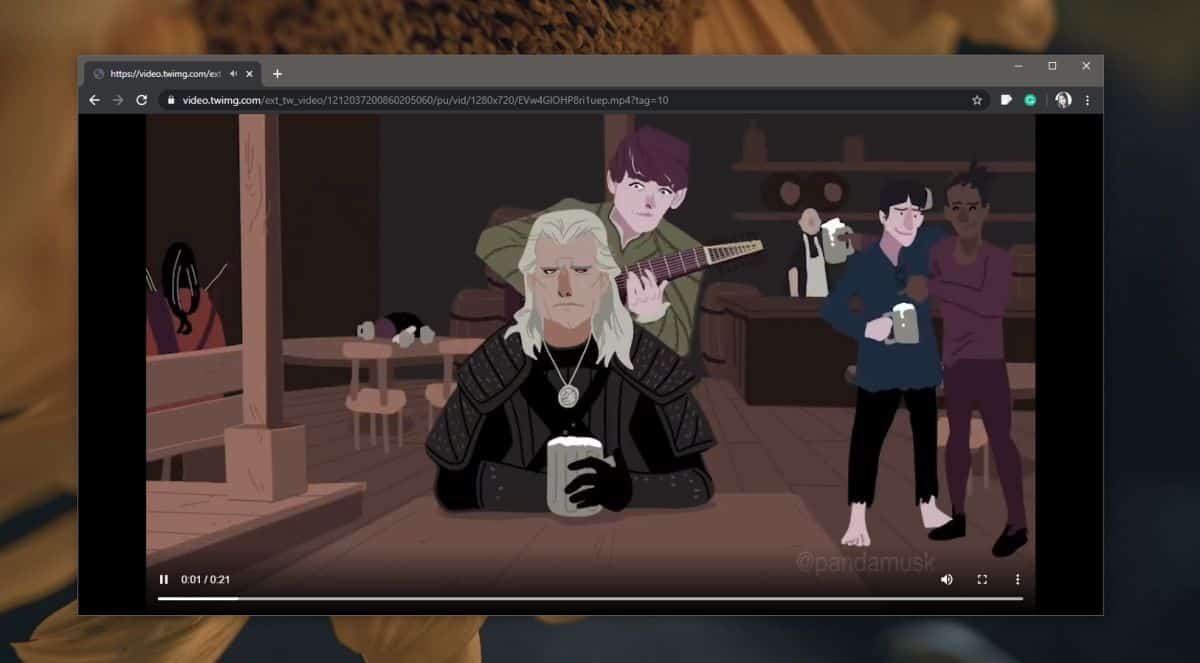 A word about plagiarism
If you're downloading a video to share it on a different platform, there really isn't anything wrong with that but if you purposely crop out parts of the video e.g., the watermark and try and pass it off as your own work, you're basically plagiarising it which you shouldn't. If you can, always credit the original person that shared or created the video content.
If a tweet has been deleted but you happen to have its URL bookmarked, you won't be able to download the media attached to it. This is because the media, like the tweet, no longer exists. You're either going to have to find a copy of the video, or you're out of luck.