Gmail Not Receiving Emails: Why Is Gmail Not Working? (FIXED)
Gmail is a reliable email service. There is no official desktop app for Gmail but it can work with literally any and all desktop email clients. It also works really well in a modern browser and can deliver alerts via a desktop operating system's notifications system, provided the browser supports it.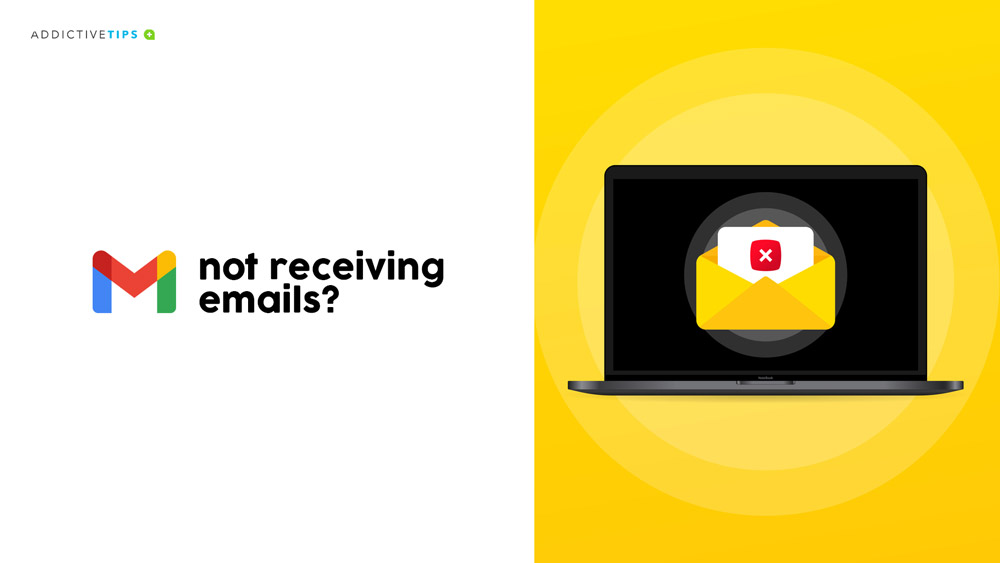 An email sent from a Gmail account is delivered within seconds and it is highly unlikely to be marked as spam (unless the message is literally spam). Gmail also has a great spam filter which means your own inbox is going to be free of irrelevant messages.
Gmail Not Receiving Emails?
If you're unable to receive emails on your Gmail account, run through the following basic checks.
Check Gmail on other devices. Specifically, you should check if you're able to get messages in the Gmail app on your phone. If you do not have the Gmail app installed, install it, and set up your account.
Access Gmail directly. If you're trying to receive messages via a Gmail account configured with an email client, try to access it in your browser instead and check if you're getting messages.
Check the spam folder. Emails may be going to the spam folder. If so, select an email and click the not spam option to move them to the inbox.
Check if Gmail is down or not from the app status page.
Check other Google services e.g., YouTube and Google Drive to see if they connect. If not, it is possible Google's services are down or being blocked by your ISP or country.
Try sending an email: Send a message and see if it is sent successfully. You can try sending an email to yourself.
Use a VPN and check if your messages start to arrive. If so, Gmail is probably being blocked by your ISP or government.
Try accessing Gmail in a different browser. It is possible that your default browser has corrupt files or an extension or add-on that you've installed is blocking incoming messages from showing up.
Try connecting to a different network and check if your messages start arriving.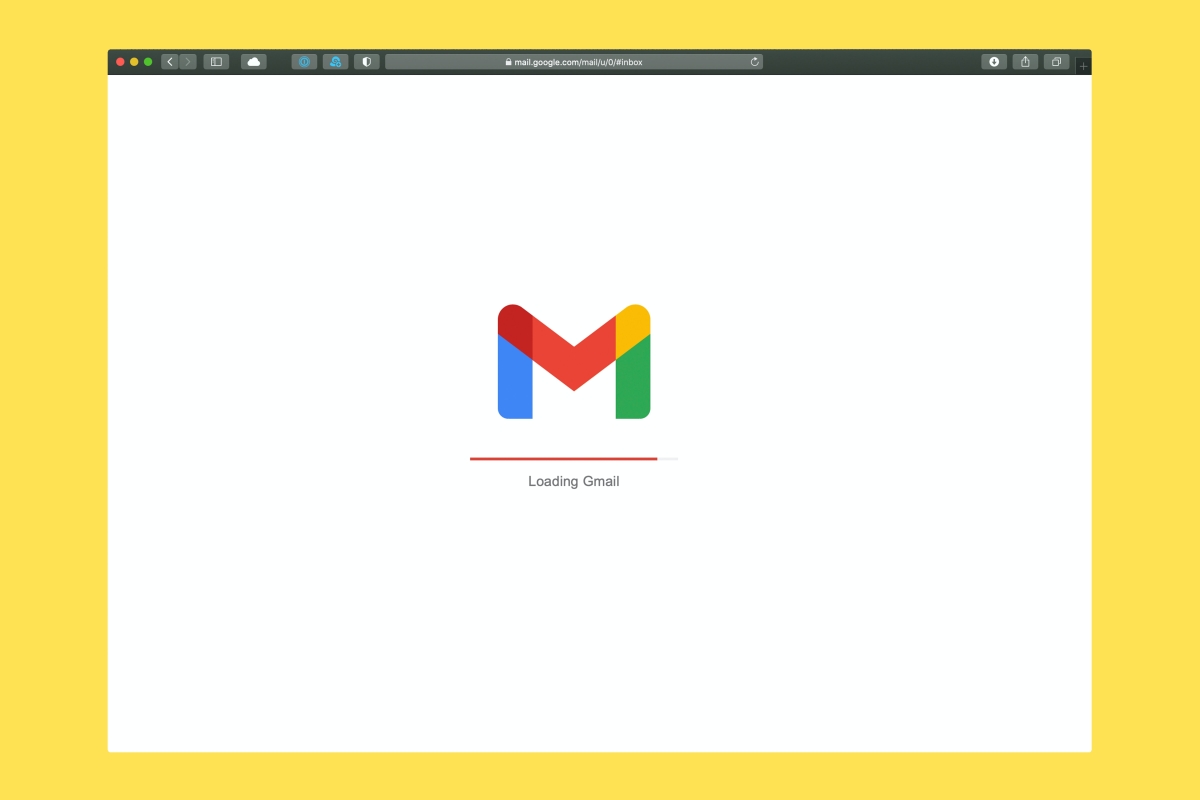 Why Is Gmail Not Working, Not Getting Emails?
If you're still unable to receive emails in Gmail after running through the basic checks above, try the following fixes.
1. Disable antivirus
If you're using Gmail with a desktop email client, and you're messaged aren't being delivered to your inbox, try disabling the antivirus you're using. On Windows 10, you can use Windows Defender as it doesn't block Gmail and related services.
Other antivirus apps may be more strict with what is and isn't allowed. If you'd like to keep using your antivirus instead of Windows Defender, add Gmail's domain to the antivirus's whitelist.
2. Check Gmail storage limit
Emails are small in size but attachments are comparatively larger. Gmail caps attachments at 25MB but even so, your Gmail storage can fill up. If it is full, it will prevent messages from being delivered to you.
Visit this link in your browser and sign in with your Gmail account.
If your storage is full, you need to free it up before you can receive emails.
Storage is shared between Gmail, Google Drive, and Google Photos. You can free up space by deleting older emails, removing files from Google Drive, or removing photos from Google Photos.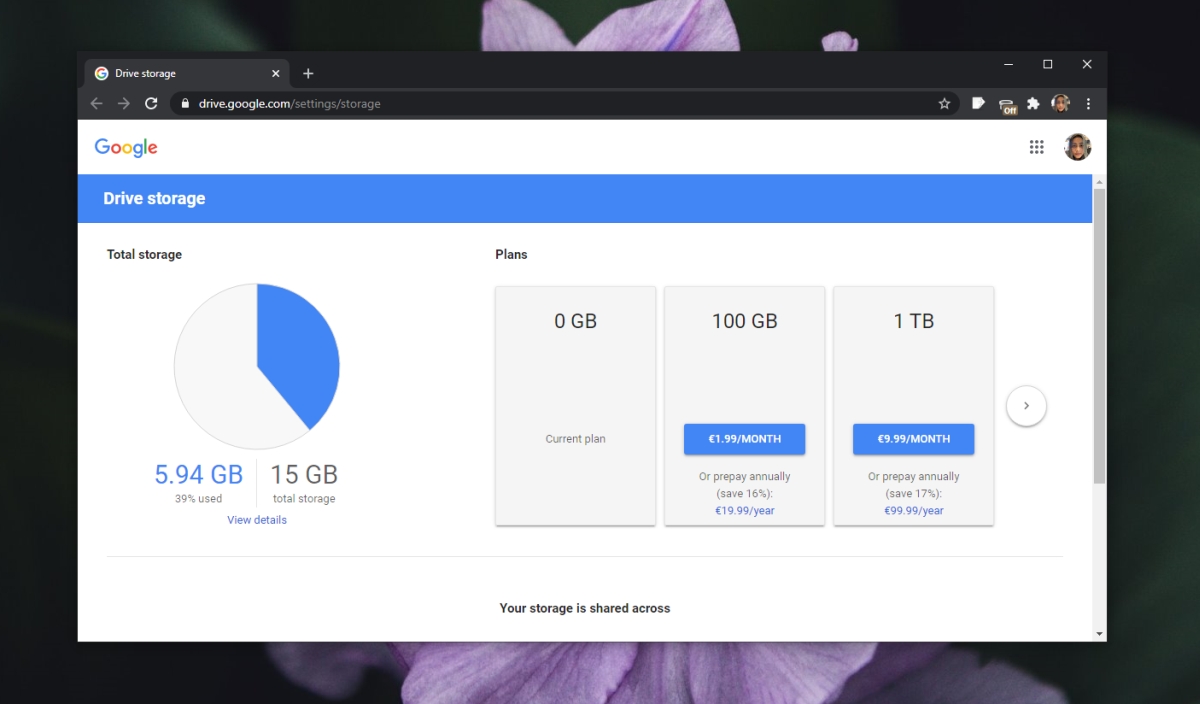 3. Remove filters for messages
Filters in Gmail are an automation tool for sorting messages into labels or folders. If you've set up filters incorrectly, you may be sending your messages to a label/folder, archiving them automatically, or deleting them.
Open Gmail.
Click the cogwheel button at the top right.
Select See all settings.
Go to the Filters and blocked addresses tab.
Remove the active filters and check for new messages.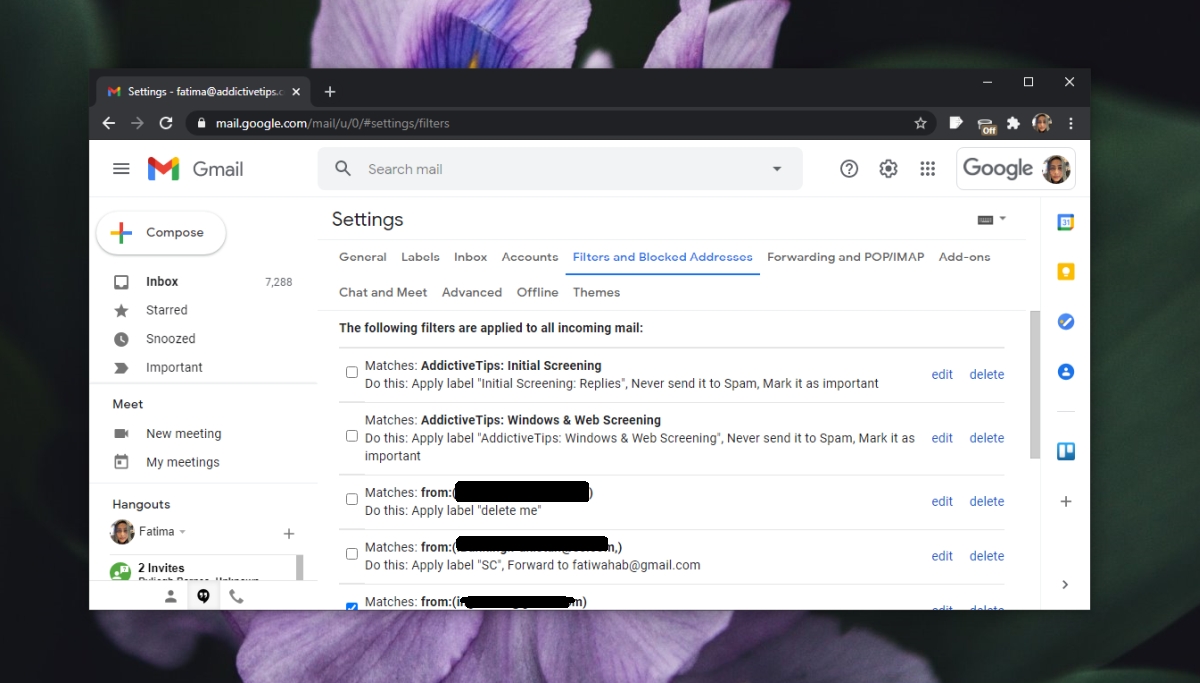 4. Check and disable email forwarding
If you have email forwarding set up for your Gmail account, it may be interfering with messages. Normally, email forwarding doesn't prevent a message from arriving in the inbox. It simply forwards the new message to a pre-defined email address. That said, it can still cause problems.
Visit Gmail in your browser.
Click the cogwheel button at the top right.
Select See all settings.
Go to the Forwarding and POP/MAP tab.
Turn forwarding off.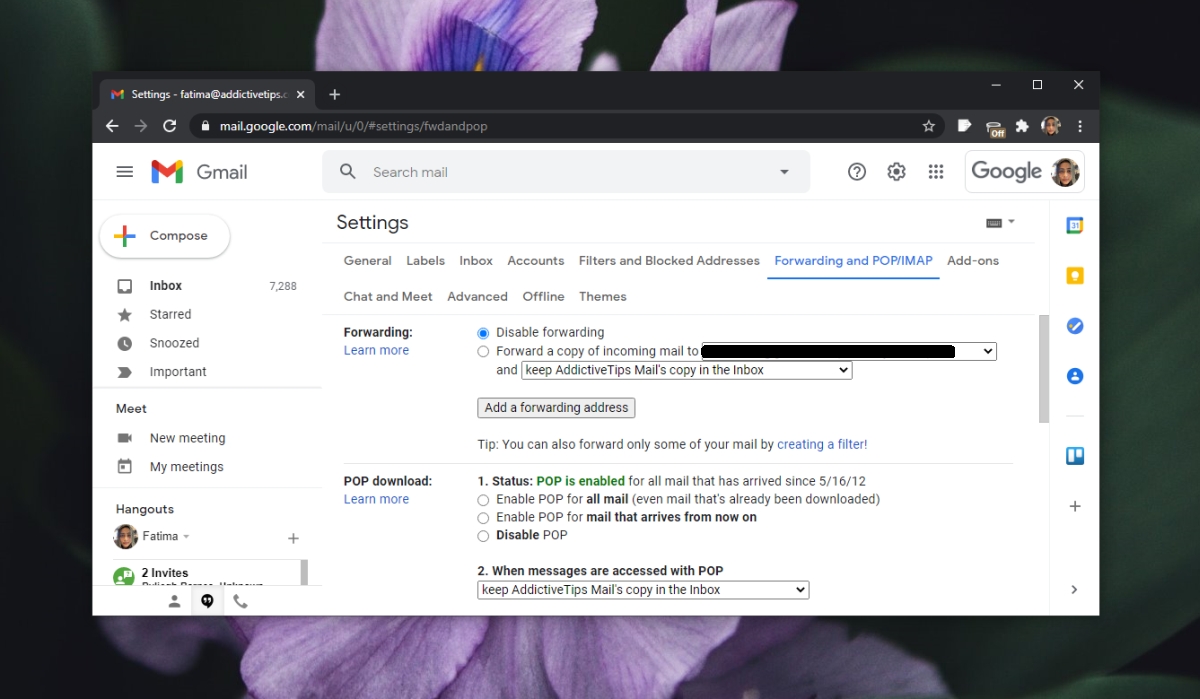 Why Am I Not Getting My Emails?
If you're able to see your messages in Gmail's web interface, but they do not show up in a desktop client, it is likely a problem with the client. You can remove the account and connect it again to see if the messages start delivering.
You should also review the settings of the desktop client to make sure they aren't blocking incoming emails.