We are reader supported and may earn a commission when you buy through links on our site.
Learn more
How to Turn on Parental Controls for Kodi
Kodi and kids are a great combination–with certain limits in place, of course. But that's why Kodi's parental controls exist, and today we're going to show you how to make effective use of them. That way, your whole family can enjoy endless Kodi streams without worrying about seeing harmful content.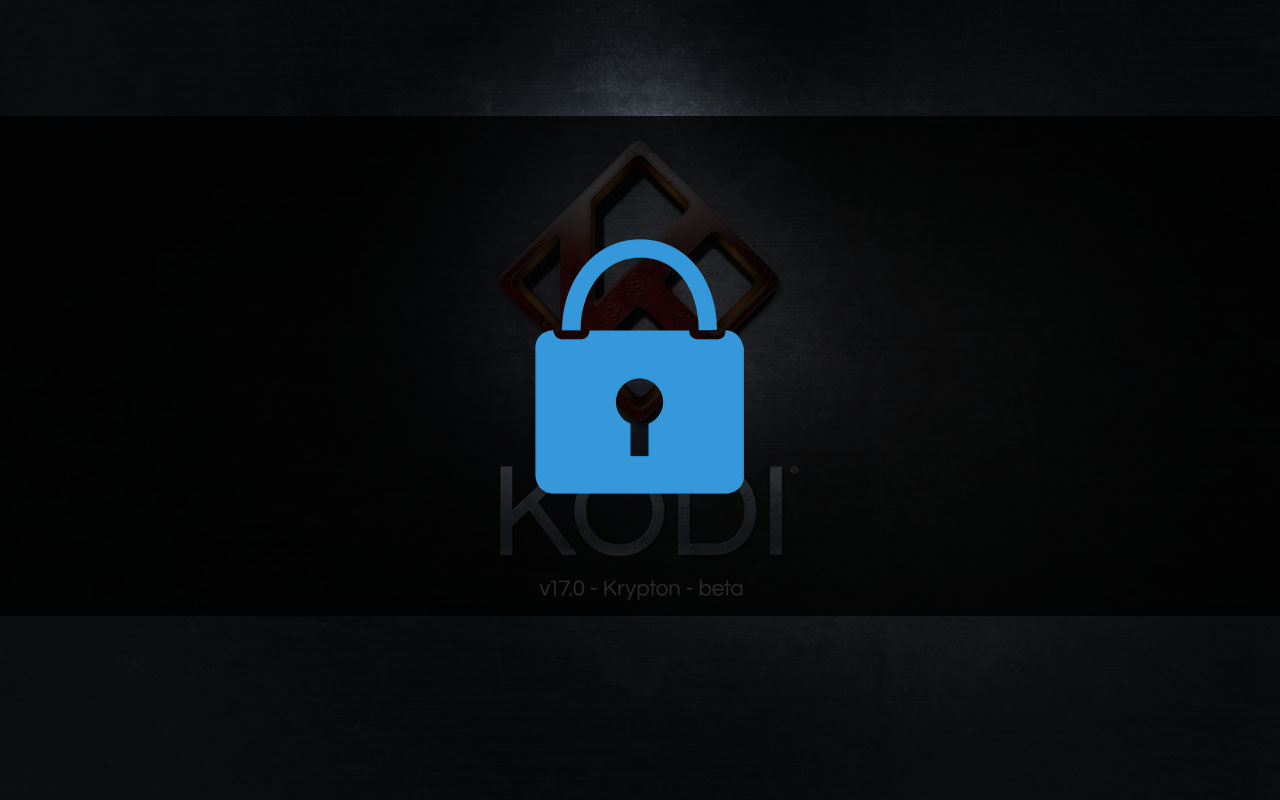 Kodi is an open-source media center app that gives you access to a world of content. Install add-ons to watch foreign movies, live sports broadcasts, Hollywood blockbusters, and so much more. Because the software is so extensible, however, it's easy for children to stumble across things you might not want them to see. Fortunately, Kodi makes it easy to set up parental controls to protect them from harm.
30-days money back guarantee
Stay Safe with a VPN
Every time you stream a movie you're sending unsecured data through your ISP. This can be used to track downloads, monitor your web surfing, or even find your real location. Kodi users are under special scrutiny, as well, since many of the app's add-ons can download pirated content. Using a VPN is the best way to protect yourself from these online dangers. VPNs create a private tunnel between you and the internet, keeping all of your activity and your location completely safe.
How to Evaluate VPNs for Kodi
You don't need a degree in computer science to choose the best VPN. We streamlined the process by providing a recommended service below. We narrowed the list by using the following criteria, allowing you to download and stream with complete peace of mind:
NordVPN – Essential Online Security for Kodi-loving Families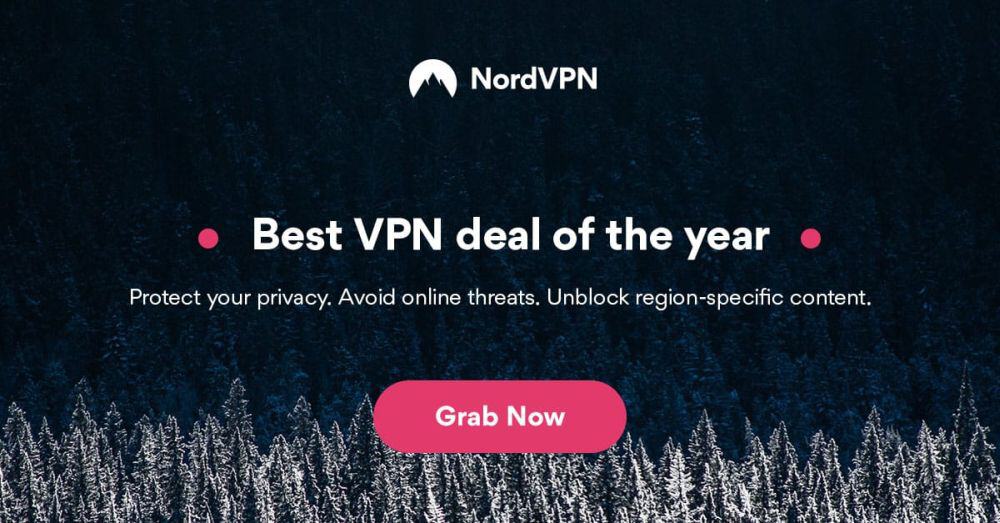 NordVPN is, according to our research, the best single online privacy solution currently available. We recommend it not only to address some of the issues with Kodi, but for anyone with kids who use the Internet. The backbone of its offering is NordLynx (although other protocols such as OpenVPN and IKEv2/IPSec are also available), an essentially unbreakable encryption method which doesn't force you to choose between security and connection speeds.
Combined with a massive network of more than 5,800 servers in 59 countries, NordVPN allows you to reroute your traffic, hide your IP address, and block out any third-party attempts to gain entry into your connection via brute force. This stops cyber-criminals from launching a massive array of attacks targeting your IP; government agencies from spying on you; and ISPs from throttling your Kodi traffic. What's more, streaming services, links, and websites will be completely fooled into thinking you're accessing their content libraries from whatever country you chose to connect to–serving up geoblocked content as if you were a local.
So, NordVPN keeps you safe, and unlocks an entire world of entertainment possibilities. Did we mention that it's also cheaper than a cup of coffee per month, and is extremely easy to use? Even your kids will be easily able to choose their own VPN server to spoof foreign TV shows–and it's easily installed on virtually any device. No matter who uses it or what they watch, NordVPN guarantees your anonymity with a strict no-logging policy.
Read our full NordVPN review.
Pros
Servers optimized for unblocking Netflix
Extensive server park of over 5,400 different servers
DNS leak protection, kill switch
Extra-secure Double VPN for data encryption
Money back guarantee policy.
Cons
Some servers can have average d/l speeds
Apps can sometime be slow to connect.
Turn on Parental Controls in Kodi – Master Lock
When we say Kodi has a lot of features, we mean it! The software comes with basic parental control out of the box, no add-on installations required. It's something of a hidden feature, however, and setting it up means taking the time to do a lot of customization. It's worth it in the end, since Kodi's master lock feature lets you choose exactly what your children can access, right down to the smallest of details.
How to turn on master lock parental controls:
Open Kodi and go to the main menu.
Click the gear icon in the top-left menu.
Click on "Interface Settings"
Click the small gear at the bottom of the left menu until it says "Expert"
Select the "Master lock" tab.
Choose the top option, "Master lock code and settings"
Click the top "Master lock" option. It starts off saying "Disabled", but we're about to change that.
A small menu will open letting you choose lock options:
Numeric password is the simplest, though you may want to go with a full text password if your children are older and might guess your number code.
Click "numeric password", then type in several digits and hit "done". There's no limit to how many numbers you can use, but four or five should be plenty.
Re-enter your numeric password at the prompt and click "done" again.
Back in the master lock preferences you'll now be able to select which features you want to protect with your password.
Toggle the features you want (see below for more detail), then click "OK".
Back at the main master lock screen, look for the "Ask for master lock code on startup" option. Toggle it to "on" if you want to prevent access to the entire Kodi program.
Your settings are automatically saved. Kodi will now prompt for a password whenever accessing the selected sections or other important menu items.
Master Lock Parental Controls – Detailed Explanation
Setting master lock passwords isn't just an all-or-nothing affair. Kodi lets you choose exactly which parts of the software are guarded by a code. Just want to keep kids out of the movies section? No problem. How about blocking access to new add-ons? Might as well! Check below for a little more detail about each section. To change these options, follow the guide above.
Lock music window – Prevents access to the music section of Kodi.
Lock videos window – Stops access to all of Kodi's videos, including both movies and TV shows. You'll probably want to turn this on!
Lock pictures window – Keeps the images section locked with a password.
Lock programs & scripts windows – Stops anyone from using the more advanced sections of Kodi's interface. Another good one to turn on.
Lock file manager – Locks the file manager section, stopping anyone from adding new repository sources or browsing current ones.
Lock settings – Prevent access to the settings panel. You can choose between the different levels of settings, as well, everything from basic to advanced.
Lock add-on manager – Keep unverified persons away from the add-ons screen. Prevents installing/uninstalling add-ons as well as accessing any sources provided by those extensions.
Setting Up a Protected Profile for Children
Master lock is great, but let's face it, you don't want to be bothered with password screens every time you want to watch a movie. Fortunately, Kodi lets you create multiple profiles and set specific ones to utilize the master lock feature. Follow the steps below to create a separate profile your kids can use that's fully protected by a password you set.
How to use a parental control profile:
Open Kodi and go to the main menu.
Click the gear icon in the top-left menu.
Click on "Profile Settings"
Click on "General", then make sure "Show login screen on startup" is toggled on.
Click on "Profiles" followed by "Add profile…"
Choose a name for your profile.
Click "ok" on the next menu.
The edit profile window pops open. Here you can set a number of options, including profile picture and directory.
Start by clicking "Lock preferences". If you don't have master lock turned on, you'll be prompted to do so.
Set the individual profile lock options. These are identical to the master lock options explained above. Choose as many as you like, then click "ok".
Go to the media info option and toggle the option to the right using the arrows. This determines what movies and music the new profile can use. Choose between sharing with the default profile or starting from scratch.
Do the same for the media sources option, picking between sharing or separate data.
Click "ok" and the edit profile window will close.
You'll be prompted with the choice between starting with new settings or copying the default. Click "start fresh" for a blank profile.
The new profile will be set. Each time you start Kodi you'll be prompted to choose a profile and log in. You'll stick with your master profile; your kids will have the one guarded by parental control passwords only you will know.
What if You Forget Your Master Lock Password?
Kodi gives you three chances to enter your password, then it locks you out entirely. That's excellent for preventing brute force entries, but not so great if you have butter fingers. With a little work you can actually reset your master lock password without even opening Kodi. This process will reset some of your login options, but it won't affect your actual profiles.
The first thing you'll want to do is locate Kodi's profiles.xml file. This is located in the userdata folder inside your installation directory. Use your operating system's search feature to find it, or browse to the location using the paths below.
Android – Android/data/org.xbmc.kodi/files/.kodi/userdata/
iOS – /private/var/mobile/Library/Preferences/Kodi/userdata/
Linux – ~/.kodi/userdata/
Mac – /Users/[Your User Name]/Library/Application Support/Kodi/userdata/
Windows – C:\Users\[Your User Name]\AppData\Roaming\Kodi\userdata\
Windows (alternate) – Open the "Start" menu, type %APPDATA%\kodi\userdata , then press "Enter"
How to remove the master lock password:
Close Kodi on your local device.
Use the paths above to locate your profiles.xml file, then open it using a text editor.
Near the top of the file you'll see a tag that looks like this: <lockaddonmanager>true</lockaddonmanager>
Delete everything between the tags, which in this case is "true". The tag will look like this when you're finished: <lockaddonmanager></lockaddonmanager>
Do the same for the next eight entries. All of them start with "lock". The section should look like this when you're done:
<lockaddonmanager></lockaddonmanager>
<locksettings></locksettings>
<lockfiles></lockfiles>
<lockmusic></lockmusic>
<lockvideo></lockvideo>
<lockpictures></lockpictures>
<lockprograms></lockprograms>
<lockmode></lockmode>
<lockcode></lockcode>
Restart Kodi. You'll go straight to the main profile without needing to log in.
Set your master lock preferences again. See the sections above for a detailed guide.
Use a Kodi Add-on for Better Parental Controls
The built-in master lock strikes a great balance between ease of use and strong parental controls. If you want fine-grained control over what your children access, however, you'll need to install a third-party add-on. These unofficial extensions are developed by outside sources, coders who aren't directly affiliated with the Kodi team. You'll need to install what's called a repository before you can use an add-on, which is essentially a big zip file that contains dozens of add-ons packaged together. Don't worry, it may sound confusing at first, but installing Kodi add-ons is fast and easy. In fact, we'll walk you through the entire process below.
Before you get started, there's a Kodi setting you need to toggle to allow it to download files for you. Follow these steps and you'll be ready to begin:
Open Kodi and click on the gear icon to enter the System menu.
Go to System Settings > Add-ons
Toggle the slider next to the "Unknown sources" option.
Accept the warning message that pops up.
Note: The Kodi community is filled with unofficial add-ons, including some that may access unverified or pirated content. AddictiveTips does not condone or encourage any violation of copyright restrictions. Please consider the law, victims, and risks of piracy before accessing copyrighted material without permission.
Strong Parental Controls with the PinSentry Add-on
Master lock lets you seal off categories of content with a single parental password. PinSentry gets even more detailed with the ability to lock individual folders, videos, plug-ins, add-ons, and more. It's so detailed you may not even need to set up a separate profile for your children. Just pick a strong PIN, choose what content you want to guard, and that's it.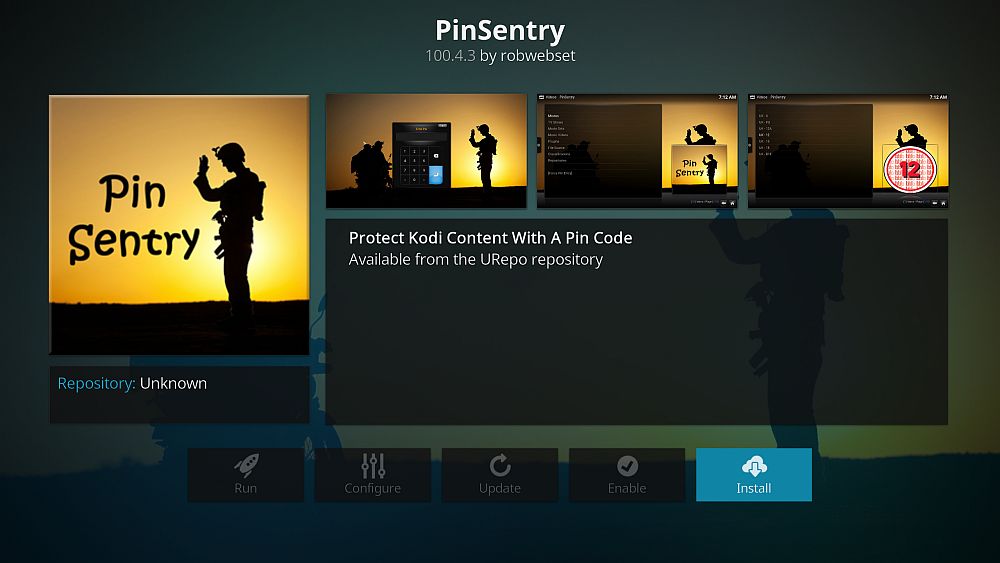 To install PinSentry you'll need to add the uRepo repository. Follow the steps below to add it to your version of Kodi, then continue to install the add-on itself.
How to install PinSentry:
Open Kodi on your device.
Click the gear icon to enter the System menu.
Go to File Manager > Add Source
Type in the following URL exactly as it appears: https://urepo.org/install
Name the new repository ".urepo" for easy access.
Click "OK".
Go back to the Kodi main menu.
Select "Add-ons"
Click the open box icon at the top of the menu bar.
Choose "Install from Zip File"
Select "uRepo Repository"
Go back to the Add-ons menu and click the open box icon again.
Choose "Install from repository"
Find and click "uRepo Repository"
Go to "Video add-ons"
Scroll down and click "PinSentry", then install.
How to use PinSentry:
Go to Kodi's main menu.
Navigate to Add-ons > My Add-ons > All
Choose PinSentry from the list.
Click the "Configure" icon at the bottom of the screen.
Under "Setup", choose the options you like best. You can also leave everything at its default value.
Click "Set Pin Value", choose a numeric PIN, then re-enter when prompted.
Click the "Activity" tab and set these options as you see fit. Important ones are video playing, plugins, and repository access.
Optionally, set the configurations under the advanced and time limits tabs. PinSentry has good default, so you don't have to worry about this right now.
Close the settings window then run PinSentry.
Navigate the category menu and choose each individual piece of content you want to lock with a PIN. A check mark will appear next to an item if it's currently protected.
When you're done, go back to the main menu. All of your selected content will now be protected by the custom PIN.
Is it Safe to Install Kodi Add-ons?
The Kodi community is filled with thousands of coders, fans, volunteers, and development groups. There's so much content it can be overwhelming at times, especially if you're just here to watch some movies. Although it's rare, some people have reported encountering viruses and malware when installing third-party add-ons. Also, some extensions access pirated content without your knowledge, which can break local laws.
You can protect yourself by taking a few simple precautions. First, stick with reliable repositories as often as you can. Repo management teams verify add-ons before including them in their downloads, providing an extra layer of security. It's also a good idea to keep your firewall, anti-virus software, and VPN active every time you use Kodi, just in case. Finally, we download and verify every add-on and repo featured in our articles. If it appears above, everything was working and safe at the time of writing.
Reader Tips for Using Parental Controls
We only covered a few of the best methods of introducing parental controls to Kodi. There are plenty of other ways to set passwords to keep your kids safe! Got a favorite method you find easy to use and convenient? Let everyone know in the comments below!