How To Hide Firefox UI Elements & Settings From The Options And Add-on Manager
Firefox has cleaned up its interface these past two years significantly. The UI is a very simple one with every setting and button tucked away inside menus though users do have the option to customize the buttons that appear on the toolbar. If you're looking for more control over which UI elements appear in Firefox and would like to hide certain items from the Add-on Manager, the Options manager, and the browser's UI, Hide Preferences is the add-on you need to do the trick. The add-on can hide items from the hamburger menu, remove certain settings and even entire tabs from the Options manager, and hide some elements from the Add-on manager as well.
Install Hide Preferences and open the Add-on manager. Click Hide Preferences's options and you will see a full list of items you can 'hide' from the UI. Uncheck whatever you want to hide.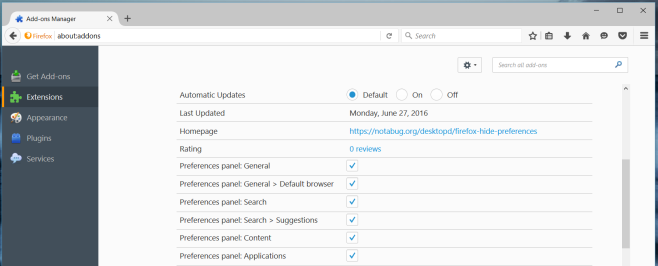 You can hide entire tabs such as the content, advanced, and security tab. The Add-on manager can be customizes as well so that you can remove the search bar or the entire tab that allows you to look for new add-ons.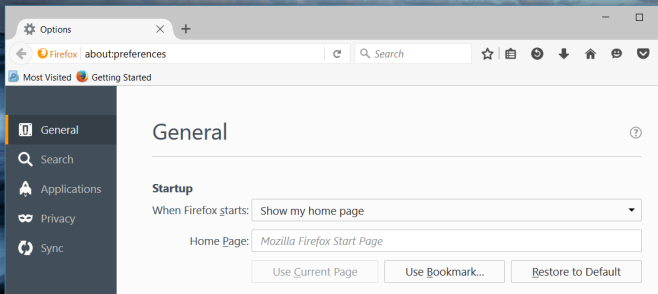 Elements from the hamburger menu, such as the sign in option and the help option can be hidden.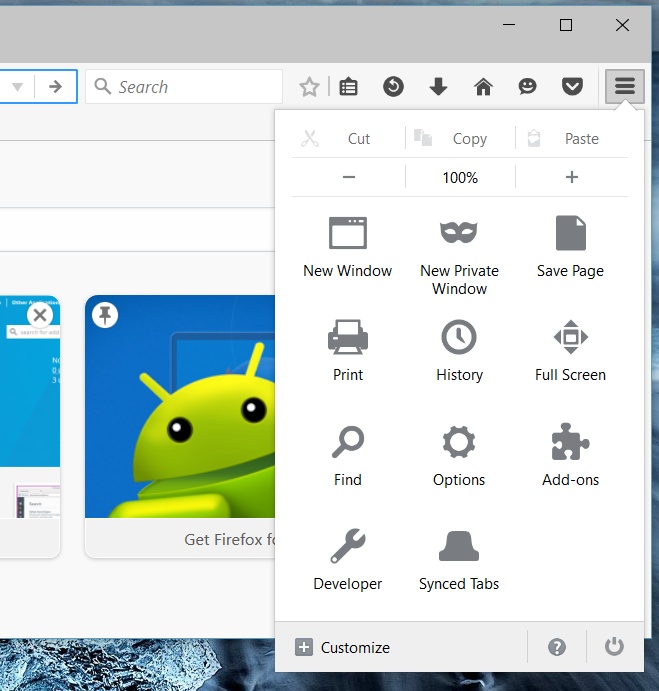 If you hide tabs from the Options Manager, you will need to refresh it for the changes to take effect. Likewise, you will have to refresh the Add-on manager after you hide elements from it. If you hide elements from the hamburger menu, you will need to restart Firefox for them to take effect.
Hide Preferences is a great way to hide settings you don't need to access and clean up the UI. It can also serve as a small level of security against anyone who doesn't know what you might have used to hide certain settings. If anything, you can keep kids from messing with the settings too much by hiding them.
Hide Preferences also has a useful little refresh button that will refresh the data that was imported from the Chrome browser.
Download Hide Preferences For Firefox