Instagram Sign Up Error FIXED – Here's What You Should Do
Instagram is free to use and like most services, you can use an email to sign up for a new account. Instagram doesn't limit users to one account. In fact, users can have multiple personal accounts and business accounts. The Instagram mobile apps allow users to be signed into and switch between multiple apps easily.
Instagram started out as a mobile app, exclusive to the iOS platform. It later landed on Android and now has a web app that you can use to browse Instagram and even sign up for an account.
Experiencing an Instagram sign up error?
Signing up for an Instagram account is easy, especially if you have a Facebook account and/or the Facebook app installed on your phone. You can also sign up from a desktop web browser which is again made all the easier if you're also signed into Facebook in the same browser. That said, many users run into problems during sign up. Here's how you can fix the Instagram sign up error.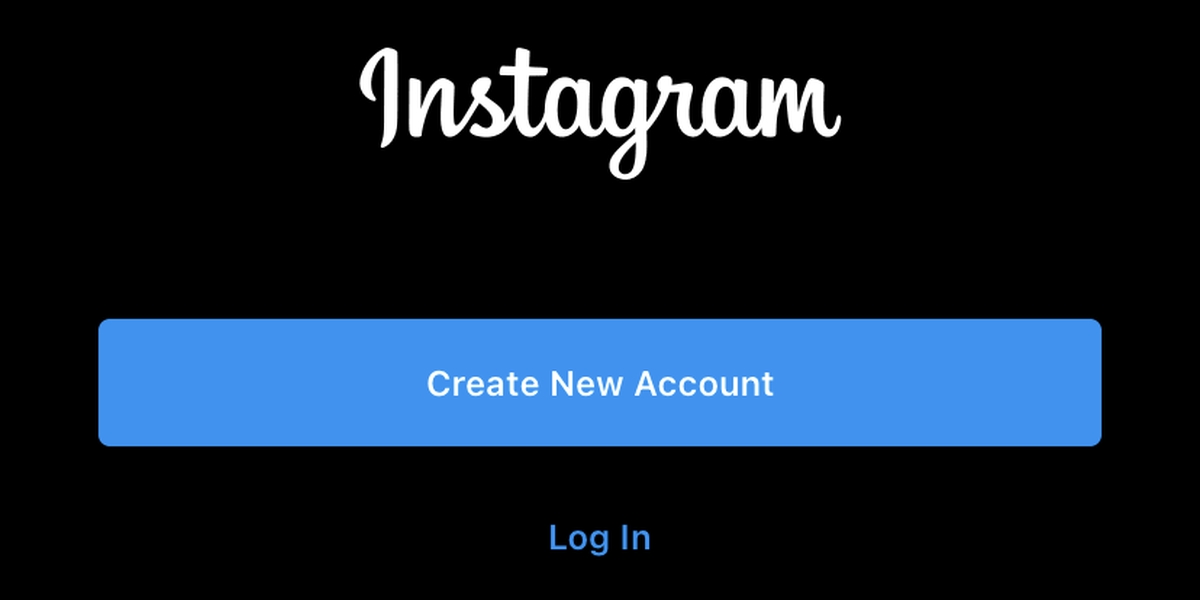 Unable to sign up for Instagram (Possible Fixes)
Basic checks
Before you dive into fixes, make sure you're not making the following mistakes when trying to sign up for an Instagram account.
The email you're using to sign up for an account is not already associated with an Instagram account.
The email you've entered has been entered correctly.
You have an active internet connection.
Instagram isn't down.
If you've gone through the above checks, and you're unable to sign up, try the fixes below.
Enable/disable a VPN
Instagram isn't really blocked in many (or any) countries but if you're unable to sign up for a new account, try using a VPN. It may resolve the issue. Likewise, if you're already using a VPN, try disabling it. The VPN may be experiencing a service outage or Instagram's own servers may be blocking it.
A VPN is neither good nor bad for Instagram but it allows users to change the network they're on which can resolve your sign up errors.
Change the network
When a VPN fails, or if one isn't available, you can try switching to a different network. For example, disconnect from your WiFi and try using a 3G or 4G network to sign up. If Instagram detects there have been one too many sign up (or sign in) attempts from your network, it may begin blocking them thinking they're a DDoS attack. Switching over to a different network will push the request from it and clear the device's requests.
Sign up with Facebook
Instagram is owned by Facebook and your Facebook account can be used to sign up for the service. Many users end up connecting their Facebook accounts to their Instagram account which allows them to cross-post.
Install the Facebook app on your phone.
Sign in to Facebook in the app.
Install Instagram (uninstall and reinstall it if you already had it installed).
Tap the sign up option and select the Continue with Facebook account option.
Your Instagram account will be created.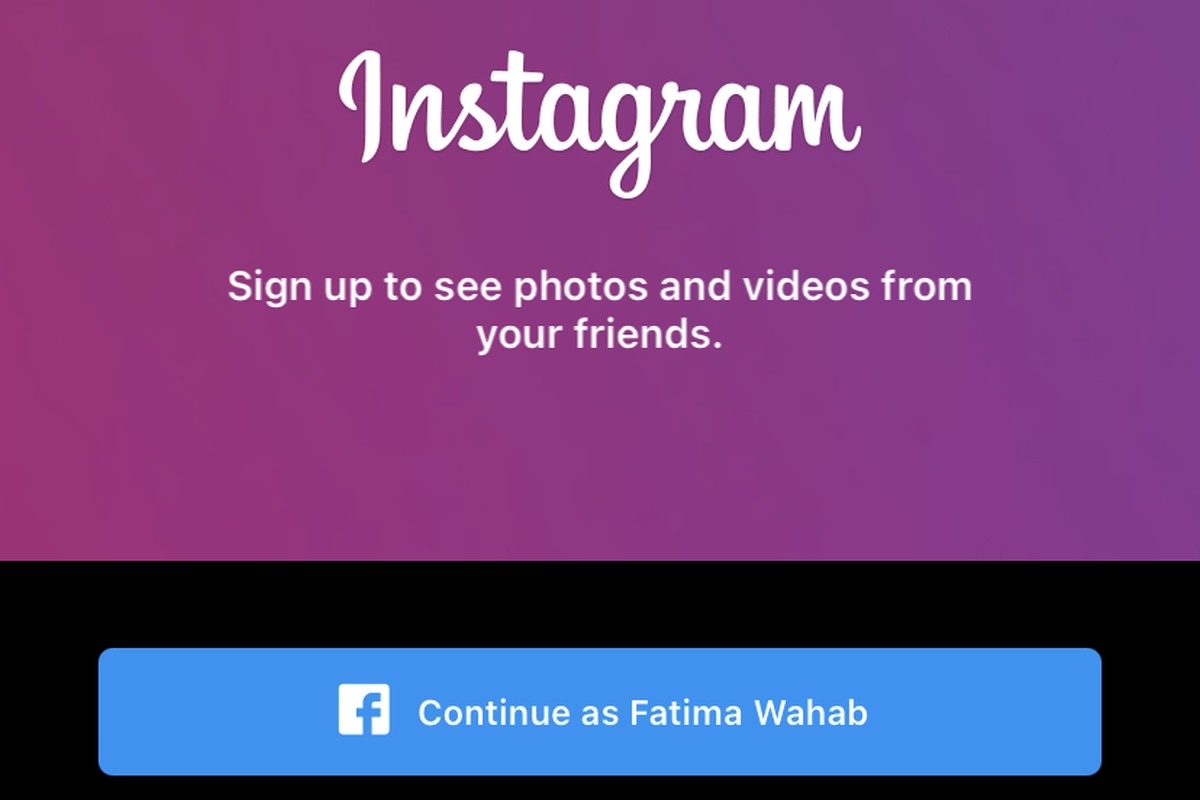 Sign up from the desktop
As mentioned earlier, Instagram can be used from a desktop web browser. If you're unable to sign up for an Instagram account from your phone, you can try signing up from the desktop.
Open an incognito or private browsing session in your web browser.
Click 'Sign up'.
Enter your account details and create your new Instagram account.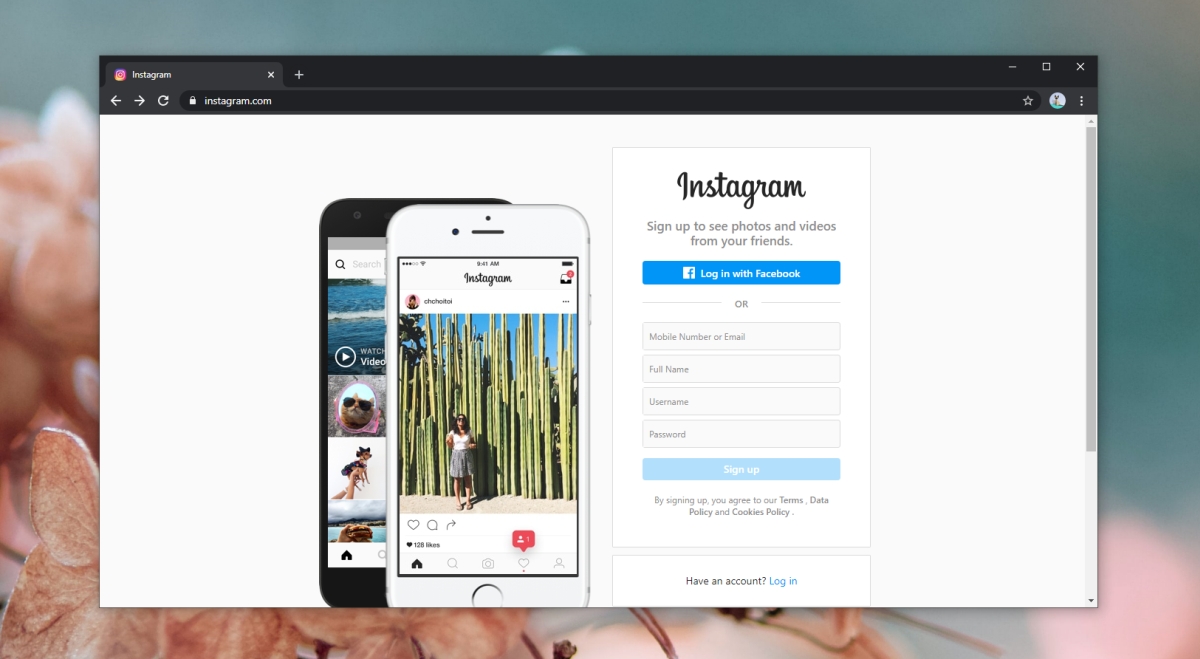 Use a new email address
It's possible that your email has been blacklisted. It may have been used by someone else to repeatedly sign up for an Instagram account. The sign up may not have completed successfully but the repeated attempts may have raised red flags resulting in a ban. There really isn't any way to tell but you can create a new email ID (they're free) and use it to sign up for an Instagram account.
If the new email works, your original email may have been blacklisted.
Conclusion
Instagram is a stable service that's used all over the world. it can occasionally run into problems but they rarely last more than a few hours. If the above fixes fail, wait a few hours and try signing up for an account again.