Directly Export Or Add Attachments From Cloud In Gmail With Kloudless
During the past few years, cloud storage has becoming increasingly popular among everyone. One of the many benefits it has is that one can easily share a file with many people after uploading it just once to the cloud. Although I personally prefer Dropbox for my cloud storage needs, you can choose from a vast range of other options, each having its own set of features and pricing. But where sharing is the key element of the cloud – other than backup, of course – having an option for the cloud files to be sent directly as email attachments can also be quite useful. Similarly, many of us can use the ability to export our email attachments directly to our cloud storage. A handy service called Kloudless for Google Chrome and Firefox aims to help in this regard by allowing you to integrate multiple cloud storage services in Gmail.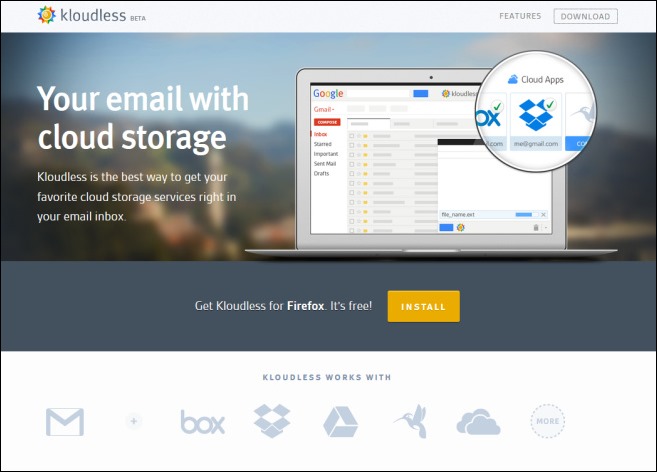 Kloudless currently supports many major cloud storage services including Dropbox, Google Drive, SygarSync, Box, and the extension is available for the latest versions of both Chrome and Firefox. It should also be noted that Kloudless doesn't store any of your Gmail or cloud drive data on its own servers, but rather acts as a pipeline between your Gmail and cloud drive accounts. The folks at Kloudless claim to use bank-grade security for transferring your files between the cloud and Gmail.
Getting started with Kloudless just requires you to install the appropriate extension to your desired web browser.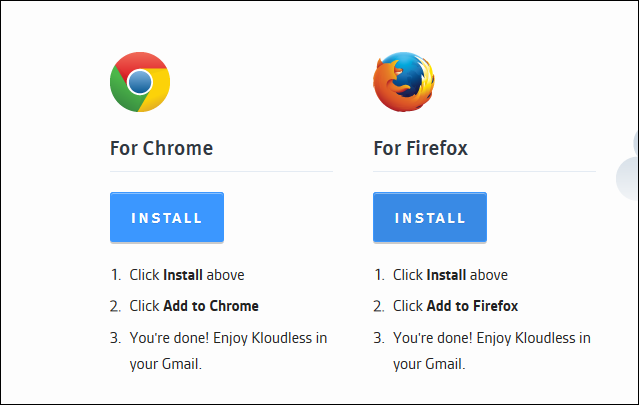 After that, you must allow the service access to your Gmail account, and then sign in to any cloud storage services you use. For this, the extension will automatically open your Gmail account, and you will notice a new option in the interface next to your name. Simply click 'Kloudless' followed by 'Get Started' to begin the initial configuration.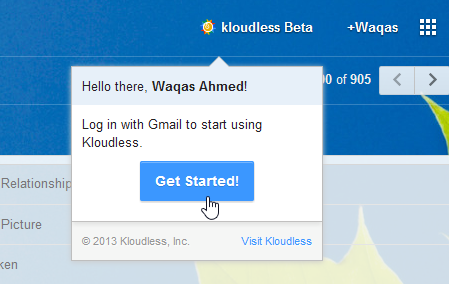 You will then need to connect your desired cloud storage to the extension. The pop up window shows you the names of supported services under the Accounts tab. Simply hit Connect, login to your account, grant the required permissions, and that's pretty much it – no complex options to tinker with. Once a service is linked, you will see a checkmark on its icon.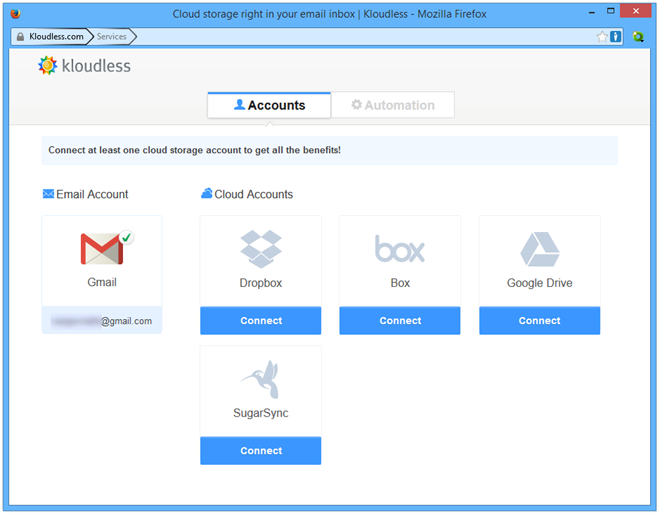 Kloudless also lets you set up automatic copying and transferring of files by setting up automation rules. This allows you to move or copy attachments from your emails to different cloud storage services. To do that, simply click Add New Rule under the Automation tab, and then select the type of attachments you want to move to your cloud storage account. You can either move all attachments or select ones using specific keywords, people, size etc.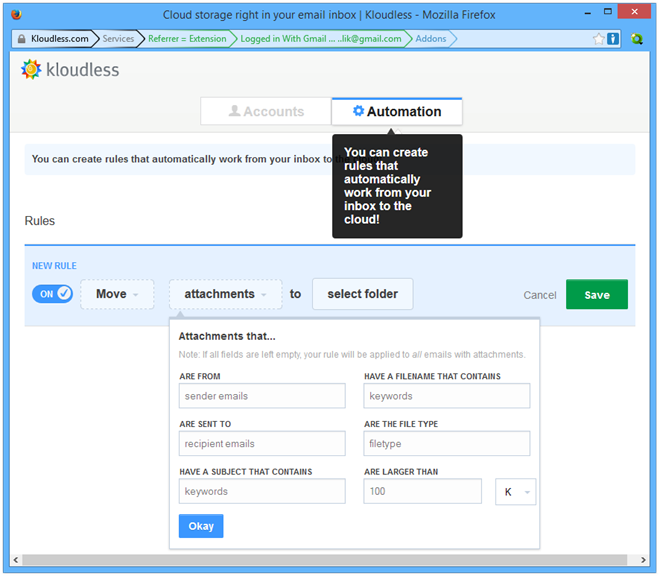 So, how do you actually use the email attachments feature, you might ask? The extension adds a Kloudless icon within the compose message window (next to the attach files option), which allows you to attach files from your desired cloud drive directly to that email.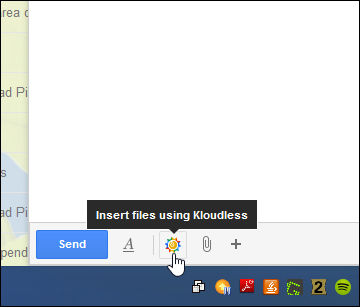 A list of files automatically open in a popup, allowing you to attach your desired item. The interesting bit here is that the recipient of the attachment can view the file(s) without even downloading them.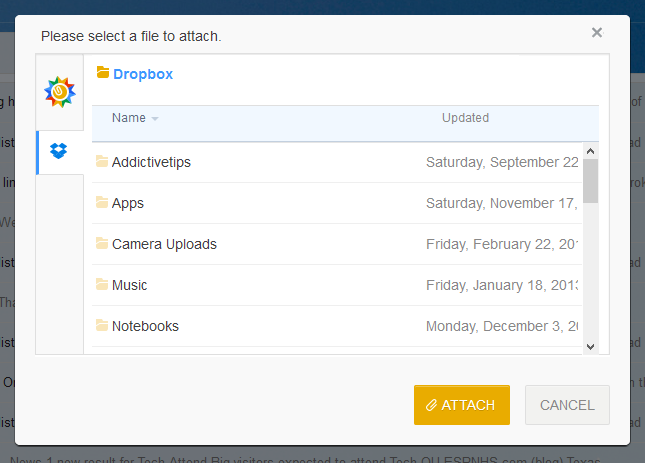 Other features of the service include being able to set access password for your files when attaching them, or even add an expiration time for them, after which the recipient will not be able to view them.
Kloudless is currently available for free and supports latest versions of Firefox and Google Chrome.