Mark Webpages As Read, Reading Or Read Later & Add Notes To Them In Chrome
Did it ever happen to you that you were surfing the net and came across an interesting piece, but vaguely felt you'd read it before? Perhaps you really did, but can't recall when. If you'd like to be sure you have (or haven't) read a certain webpage before, try Chrome's helpful little Mark As Read extension. You can mark any online content as 'Read', 'Reading' or 'Read later' so that upon returning to it later, you recognize it instantly as such. You can also unmark its current status or switch it to a different one. If the world wide web is your book, this neat extension  conveniently serves as a bookmark, market and highlighter for your unread, read and to-read sections.
Mark As Read tucks itself neatly into your address bar as a little white page icon. To ascertain a page's status, hover your cursor over the icon, and a bubble will tell you if a page is unread, read, being read, or put off for later. Another aid is that the icon becomes slightly different every time you mark it with a different status. For unread pages, the icon is plain, while webpages that you've read have a little red stamp on their icons. Similarly, you'll know you have the current page set as reading now when there's a yellow sticky note on the icon, and that you've marked the page to read later when the icon appears to have a 'bookmark ribbon' on it. To toggle between the icon's different functions, click it and choose the desired function from the dropdown menu.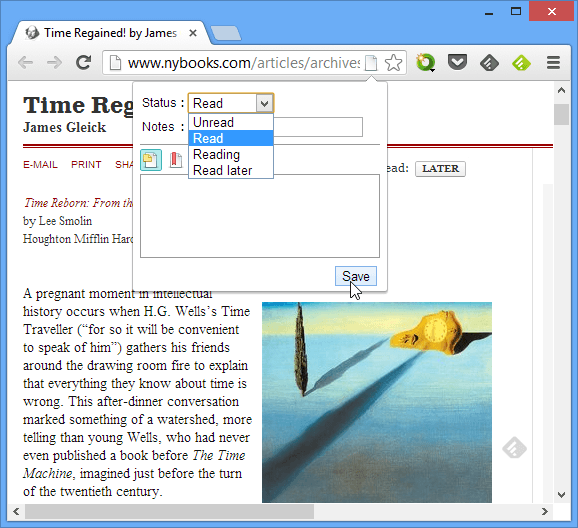 You can also save little notes about a webpage you're reading, and view them later from the same panel. Below this input field, you'll see two buttons and a list box under them. These buttons store your saved 'Reading' and 'Read later' pages respectively; click on either button to see the list of saved pages. To open a saved page in a new tab, simply select it from that list. To remove it from the list, click the cross mark alongside its URL.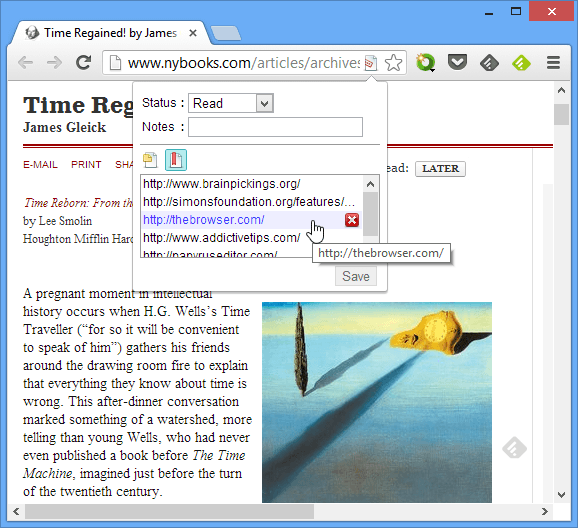 'Reading' or 'Read later' pages can be quickly marked as 'Read' by right-clicking the icon and selecting 'Mark As Read' from the context menu.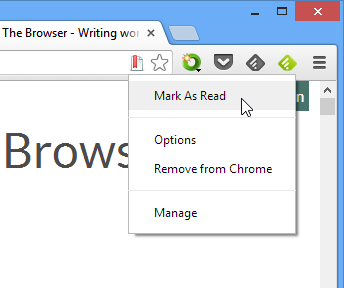 From the same menu above, 'Options' will open another tab where you can change the main popup panel's size. The 'Export' and 'Import' buttons allow you to export your list of saved pages or import previously exported lists.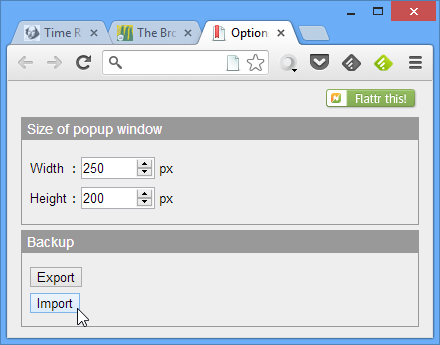 This extension can prove to be immensely useful for those of us who browse through way too much of online content, and need to keep track of it as read, unread or to-read. You can install the extension using the following link.
Download Mark As Read From Chrome Web Store