How to play/pause background Chrome windows
Controlling media, especially on Windows 10, is still a bit of a clumsy process. If you have the right drivers installed, and you're using a compatible app, you can play/pause media from the dedicated keys or the Function keys on your keyboard. Unfortunately, not all apps support the media keys with VLC player being the glaring omission. It's one of the most popular media players across multiple platforms but you cannot play/pause it with the play/pause keys on your keyboard. If you watch media in Chrome, and plenty of people do, you might do it in a separate window (or tab) while you work in a different one. If you need to quickly play/pause background Chrome windows without having to select them first, you should give the Streamkeys extension a try.
Streamkeys is a popular Chrome extension that fills in for keyboard functionality the browser doesn't have out-of-the-box. It's built specifically for controlling media and works with websites that can play it. It will not allow you control websites that do not play media. If you watch Netflix in Chrome, this is definitely an extension to try out.
Play/pause background windows – Chrome
Install Streamkeys and it ought to work out of the box. It is pre-configured to work with a lot of websites that play media. If you go to the Streamkeys' options/settings, you can see which websites it supports. If the website you tend to watch (or listen to) media on isn't listed, there's a chance the extension might still be able to control it.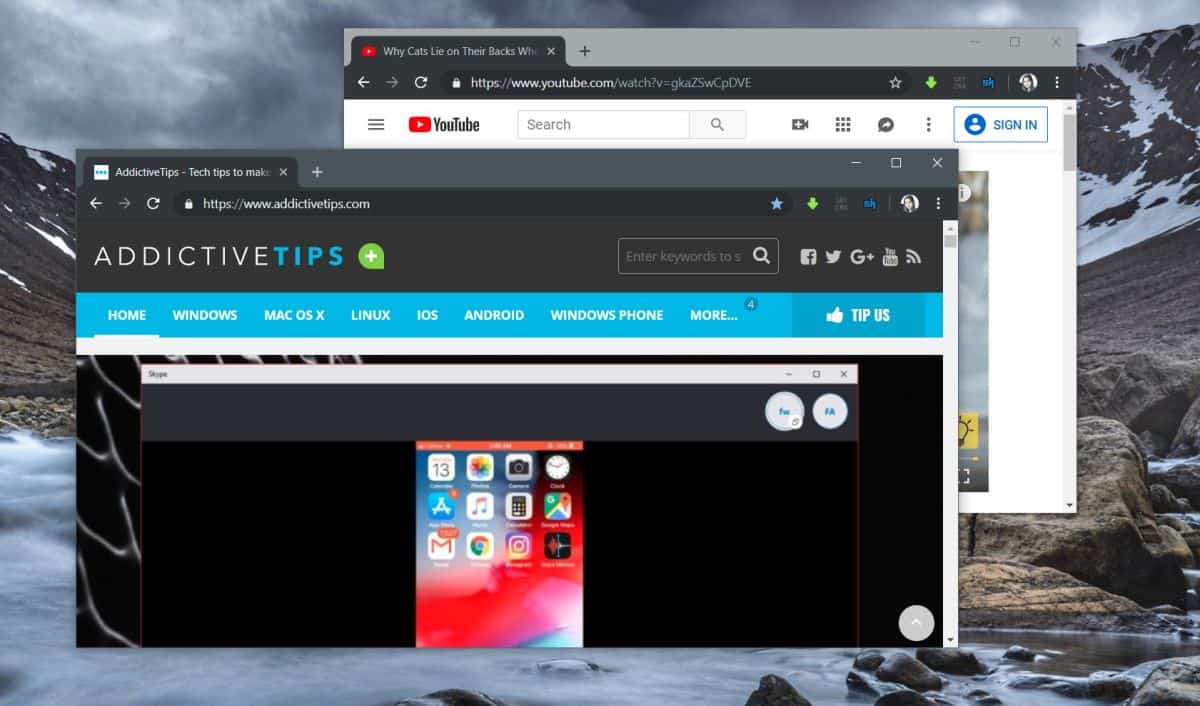 This will work not just for background windows but also for tabs that aren't in focus. Out of the box, Streamkeys can play/pause background Chrome windows using the play/pause key on your keyboard. If this key isn't suitable, you can go into the extension's settings and change it from the General tab.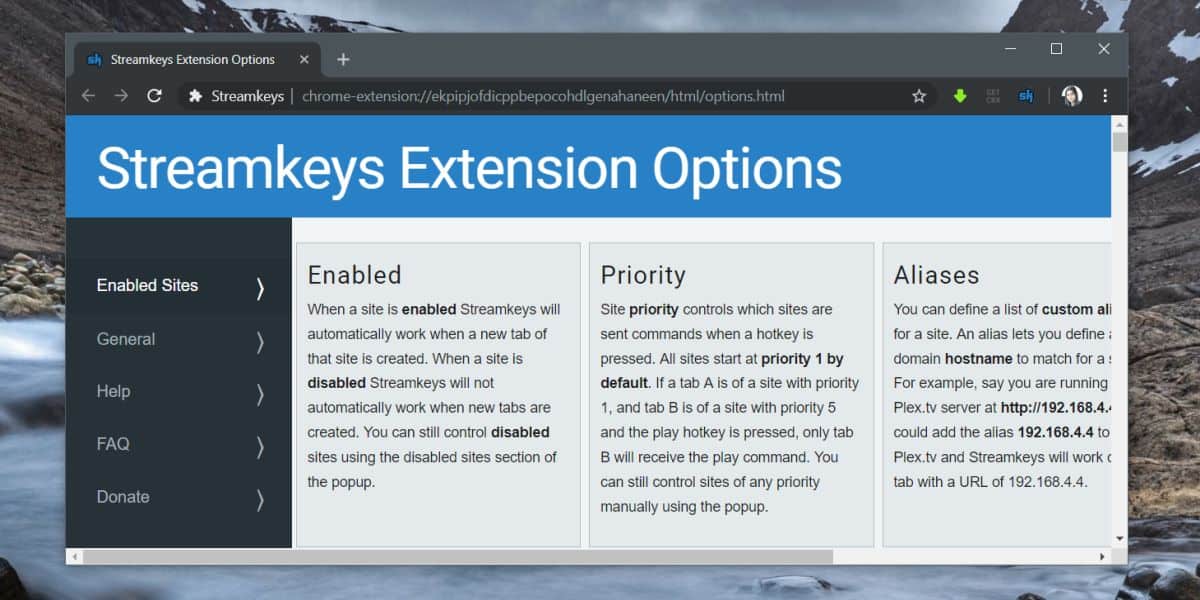 A recent Chrome update added support for the media keys and the OSD media  overlay that Windows 10 has. This isn't exactly a popular change since many users don't like the OSD. Streamkeys doesn't depend on this feature to work so you can disable it and still use Streamkeys.
Streamkeys is a fairly capable extension so, in addition to using it to play/pause a background Chrome window, you can use it for controlling other aspects of media. More importantly, if you happen to watch media on several different websites, you may benefit from the priority feature that Streamkeys has.