How to customize the volume OSD on Windows 10
Windows 10 shows you an OSD when you change the volume via the media keys on your keyboard. The OSD isn't very popular among users and many look for ways to disable it. If you like the OSD as a concept but do not like the boring bar that Windows 10 uses, you can customize the volume OSD with an app called Volume2.
Volume2 is a feature rich app that can control all sorts of things volume related and it gives you several different skins for the OSD to choose from. More importantly, you can change the color of the custom OSD so that it isn't tied to the accent color on your desktop.
Customize the volume OSD
Download Volume2. It has both an installable version, and a portable version. Pick whichever you like, and run the app. It will run in the system tray. Right-click the app's icon and from the menu, select Volume2 to open the app's settings.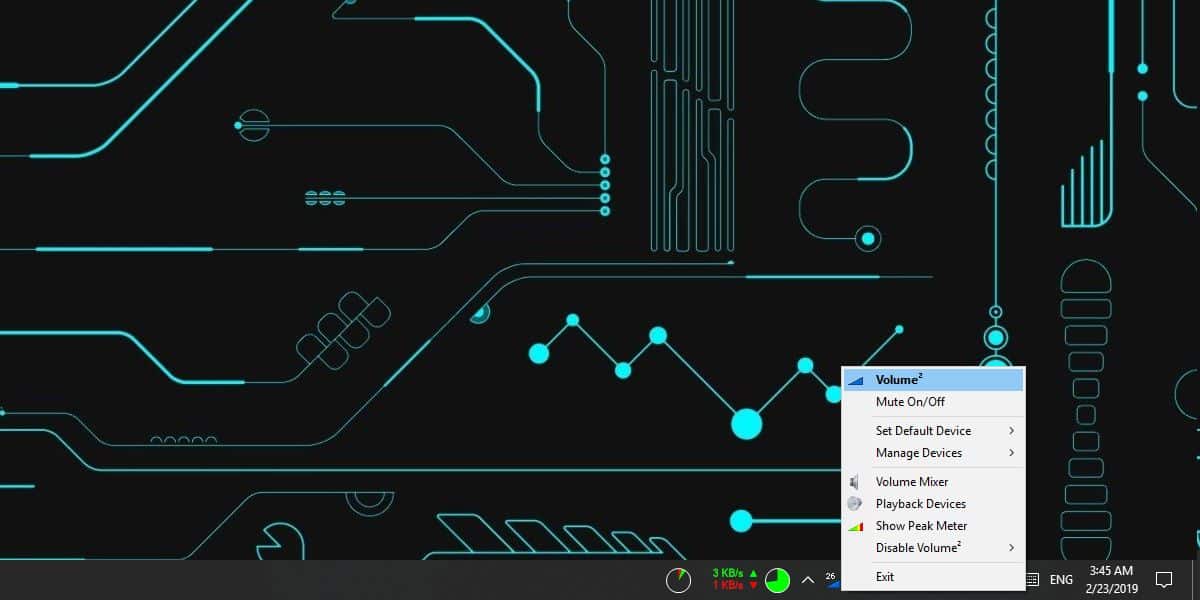 Go to the OSD tab on the settings screen and select the skin you want to use. Click the Preview button at the bottom to see what it looks like. By default, it will conform to the accent color that you've set.
To customize the color, right-click the skin and select 'Skin settings' from the context menu. In the Skin Settings window, uncheck the 'Use system color scheme' option and click in the color box to select a different color. Click Apply. Return to the settings window and click the Preview button to see how the new OSD looks. If you like it, click Apply.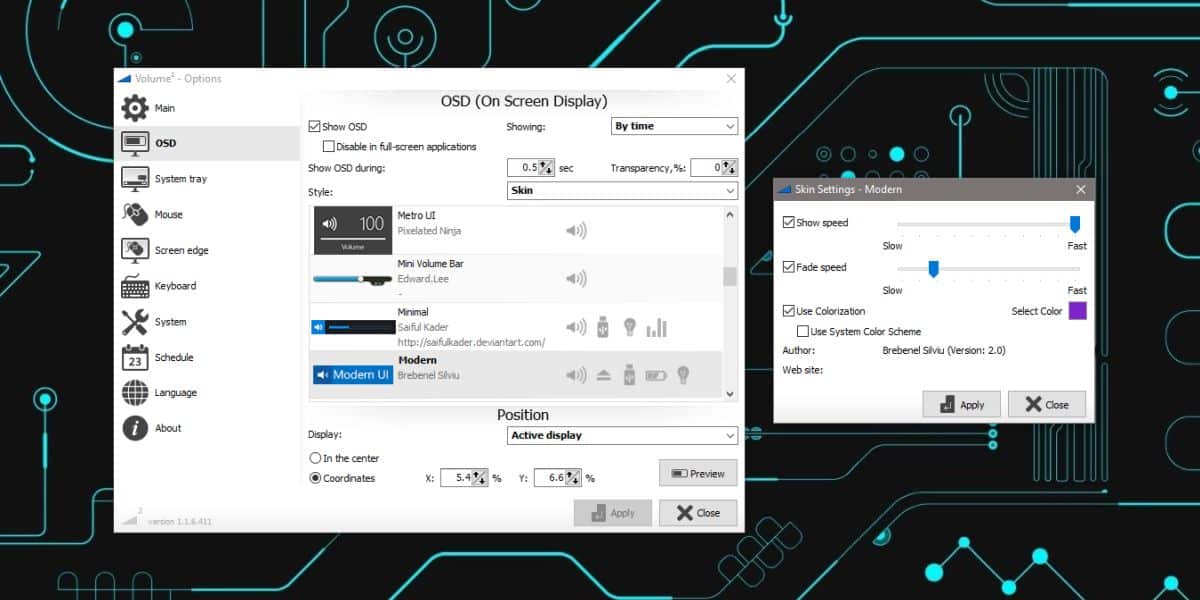 When you change the volume on your system with the media keys on your keyboard, you will get the new OSD that you set up with Volume2.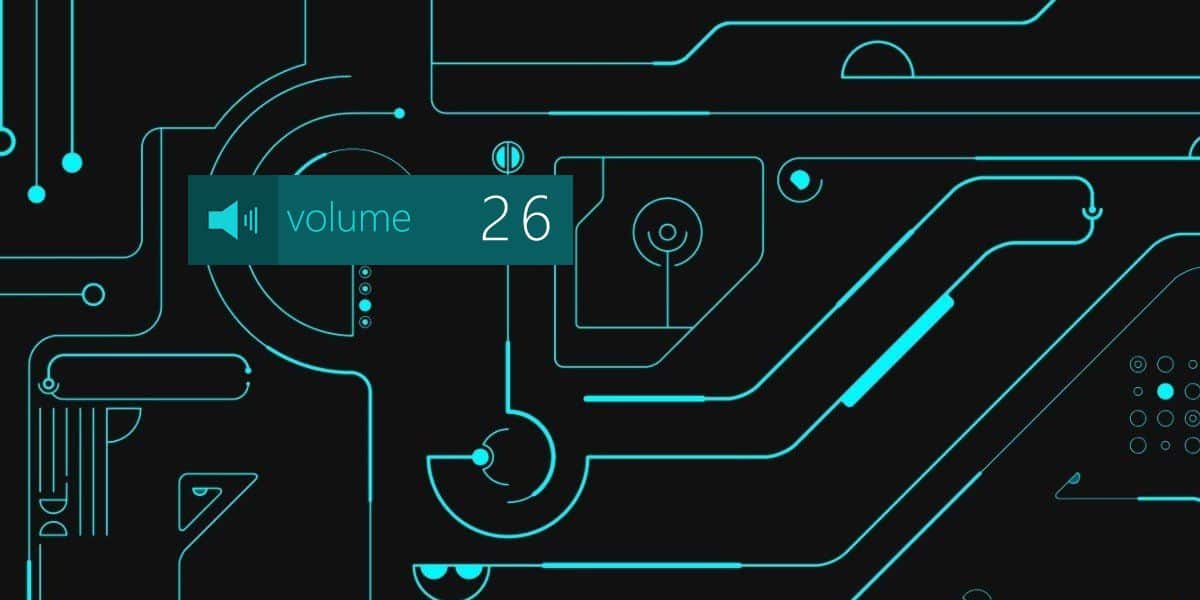 Volume2 has quite a few skins to choose from though there doesn't seem to be an option to create and use custom skins. This means that you're limited to the skins the app comes with. It also lets you forgo using skins and just get a simple scale and text based OSD that shows the volume level in numbers and graphically.
The OSD can be positioned anywhere on your screen. When you're setting it up, make sure you preview it. The preview of the OSD can be dragged and repositioned anywhere you like. The app also works pretty well with a multi-monitor set up.
Volume2 is light weight however, it may slow down older systems.