How To Save A Google Doodle Offline
Google commemorates historic days and international events via the Google doodle. The Google doodle is often static artwork but on occasion, Google also turns it into a game. The Pacman doodle, the Olympic doodles, and the Cricket World Cup doodles are just some popular examples. The doodles have a limited life span and after a few days, they're removed. You can still view Google's archive of the doodles, and play the interactive ones if you want. They're all available but you can also save a Google doodle offline and play it if you get tired of the T-rex game in Chrome.
This works only on your desktop, and requires Internet Explorer making it one of the few things that make IE useful.
Google Doodle Archive
First things first; visit Google's archive page of all its doodles and look for the one you want to save offline. We're going with the Pacman doodle.
Save Google Doodle
This next step can be done in Chrome but it's much easier if your use Firefox instead. Open the Google Doodle you want to save offline in Firefox, right-click it, and select This Frame>Show Only This Frame. This will open the doodle in the same tab. Copy the URL.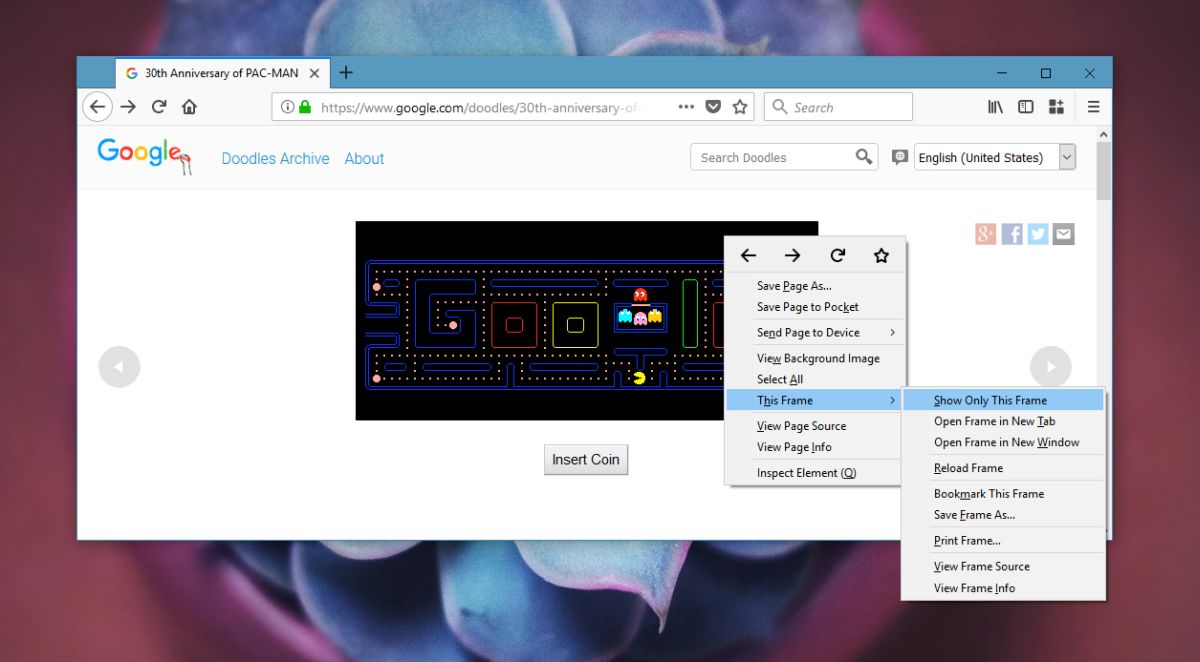 Next, open Internet Explorer. Paste the URL you copied in the address bar and open it. Allow the doodle to load. Tap the Alt key to bring up Internet Explorer's menu bar. Go to File>Save as. Alternatively, use the Ctrl+S keyboard shortcut to bring up the Save as dialog.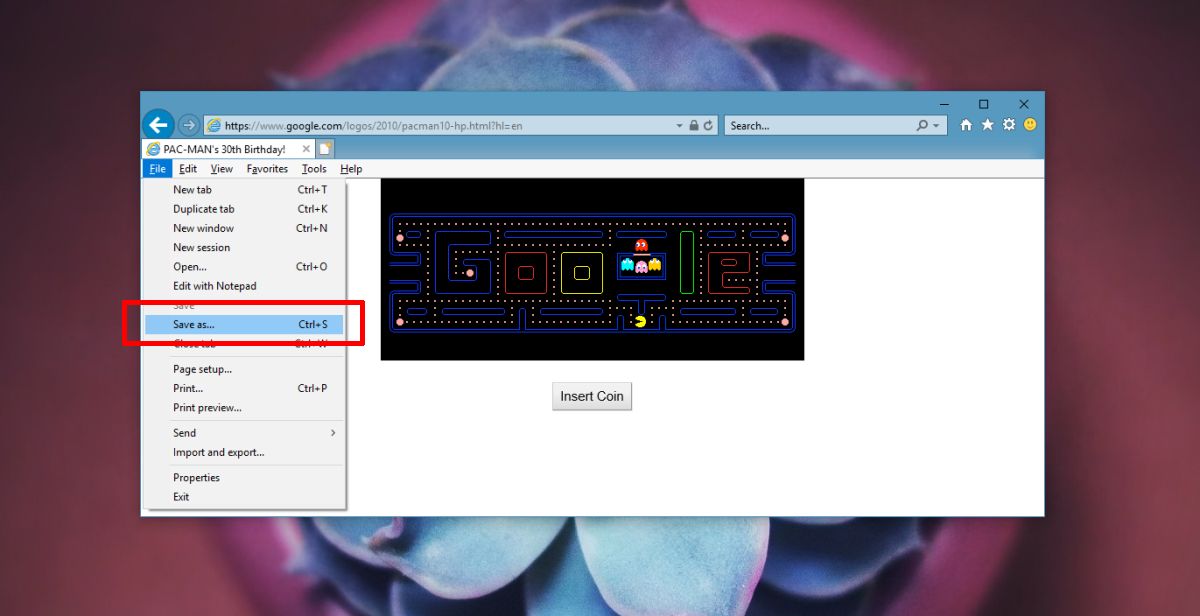 In the Save as dialog, open the Save as type dropdown and select the Web archive format, and save the doodle. It will be saved with the MHT extension. This file type can only be opened in Internet Explorer. Open it, and you will be able to play the doodle.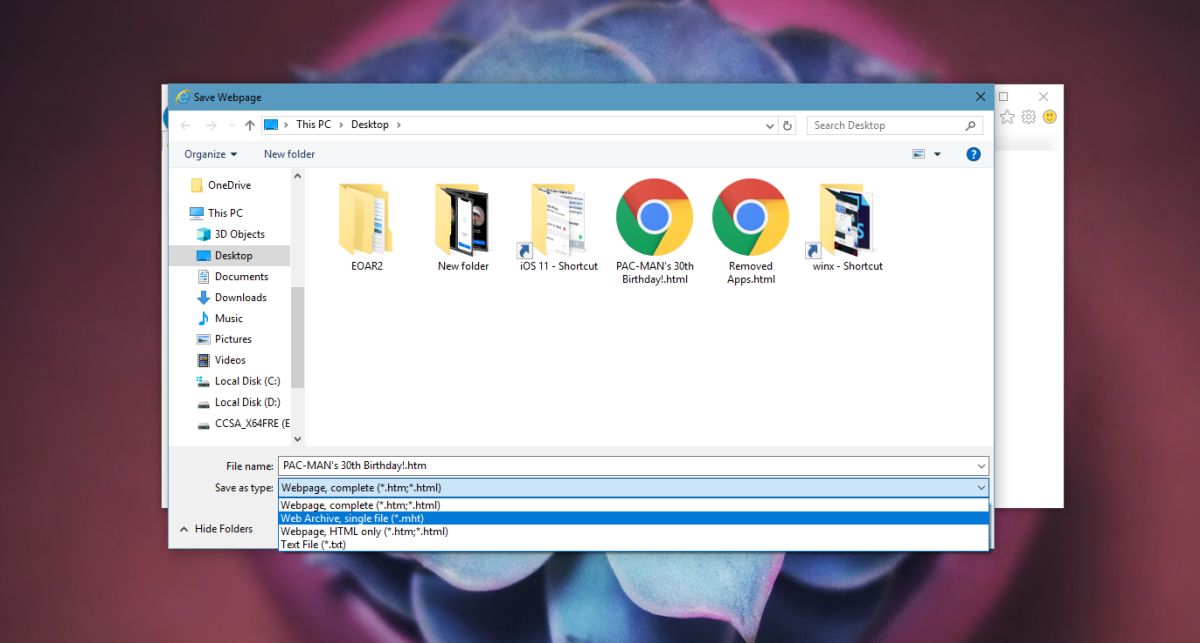 The game obviously won't save your score like the doodle did when it was live. There's no mechanism for that.
If you don't want to use Internet Explorer to play a Google Doodle game, you're going to have to look for a desktop app that can load and play the game. At present, there isn't a reliable app or extension for either Chrome or Firefox that can play this game file. There are extensions and add-ons that can load an MHT file in Chrome and Firefox but this particular file requires better support in order for the game to be playable. To that end, you're stuck using Internet Explorer.