How to schedule a group call on Skype
Skype has slowly been returning to its roots and adding lots of new, useful call features. It's recently added a subtitle feature for calls, a bookmarking option for messages, and a neat screen sharing feature for its mobile apps. As of a recent update, you can now schedule a group call on Skype. This feature has rolled out to the Skype web interface, the Skype desktop apps for Windows 10 and macOS, and the Skype iOS and Android apps. Here's how it works.
Schedule a group call on Skype
In order to schedule a group call on Skype, you must already have a group created. If you don't have a group, go ahead and create one first.
Web, Windows, and macOS
The method for scheduling a group call on Skype is the same on Skype web and on the Windows and macOS apps. Open Skype and select the group you want to schedule a call with. Click the more options button next to the video message, send a contact, and add files buttons. From the menu, select the 'Schedule a call' option.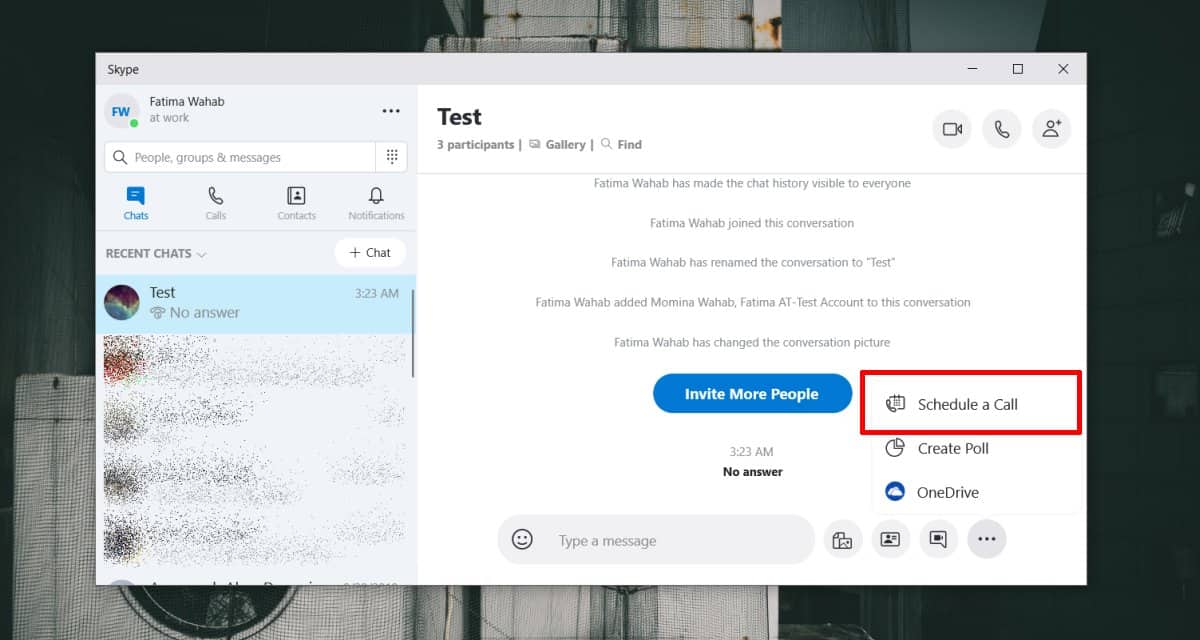 A new window will open where you can enter the title of the call i.e., the topic, and the date and time for the call. This will send out an invite to everyone in the group and they will have the option to accept or decline it. You can also enable a reminder for the call with your invitation.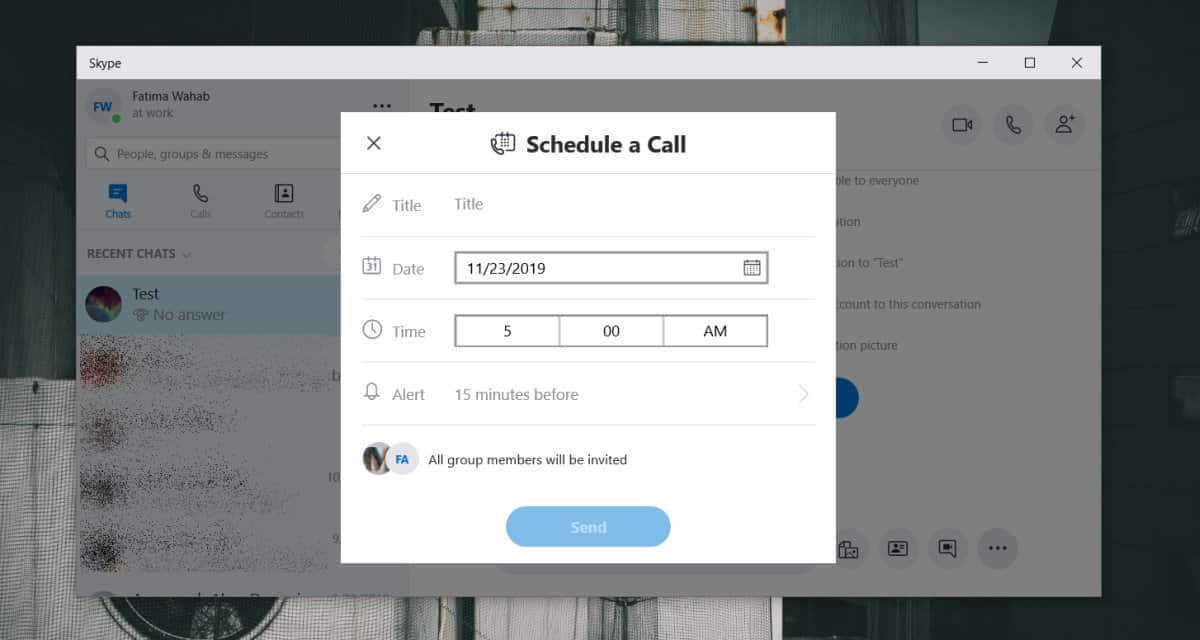 iOS and Android apps
Make sure you're running the latest version of the Skype app on your phone. Check the app store on your device for an available update, and install it.
Open Skype, and select the group you'd like to schedule a call with. Tap the plus button next to the text input field and from the menu that opens, select the 'Schedule a Call' option. You will be able to enter a title for the call, set a date and time, and enable a reminder.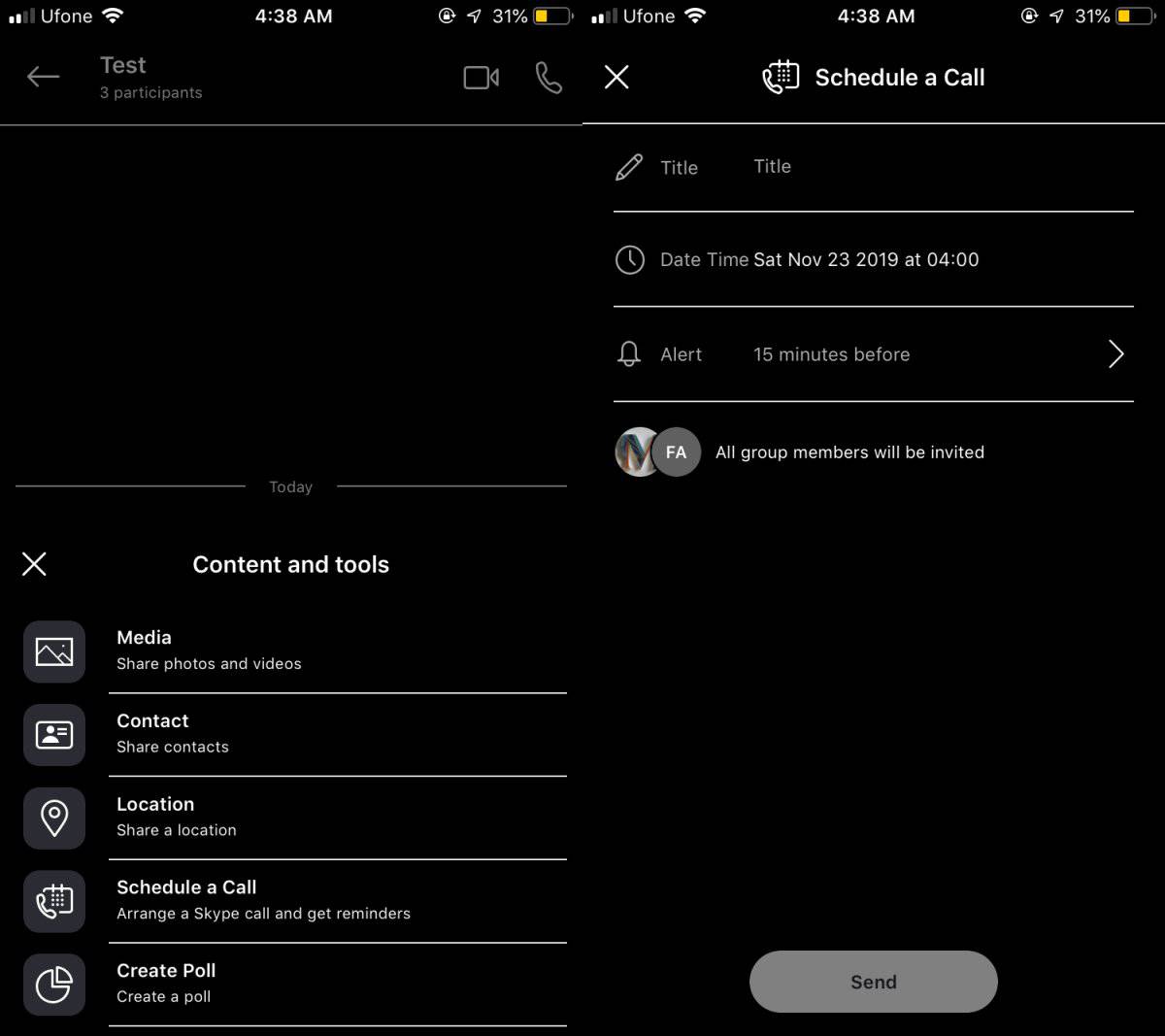 Skype remains the go-to app for official calls in many places. Slack hasn't been able to dethrone it just yet but despite Skype being so popular, calls and their scheduling has been done through apps/services like Outlook and Google Calendar. Not only is this an excellent new feature, but it can also do with being expanded to include call invites for one-on-one calls. There should also be an option to add a scheduled call for recurring calls e.g., those that happen regularly.