Get The Slack Emoji Bar In Facebook Messenger
Slack is a messenger geared towards productivity. It's easy to find files and links shared over a channel, and there are a scores of bots that make the messenger ever better. Slack isn't all play and no fun. In fact, you can spend an entirely unproductive day just looking for the right reaction GIF in Slack. Slack is great at looking up information and recalling it. Take its emoji bar as an example; it saves you from remembering the shortcut for an emoji. You can just search for it via keyword. EmojiBar for Facebook Messenger is a Chrome extension that adds the Slack emoji bar in Facebook Messenger.
Facebook Messenger has its own take on emoji. The faces are more or less the same but they look different. In Facebook Messenger, you can insert an emoji by clicking the little smiley button. There are the usual categories that you can browse and of course there's the 'Recent' panel. If you know the shortcut for an emoji, you can type that instead. Slack, and in turn EmojiBar for Facebook Messenger, does emoji look-up differently.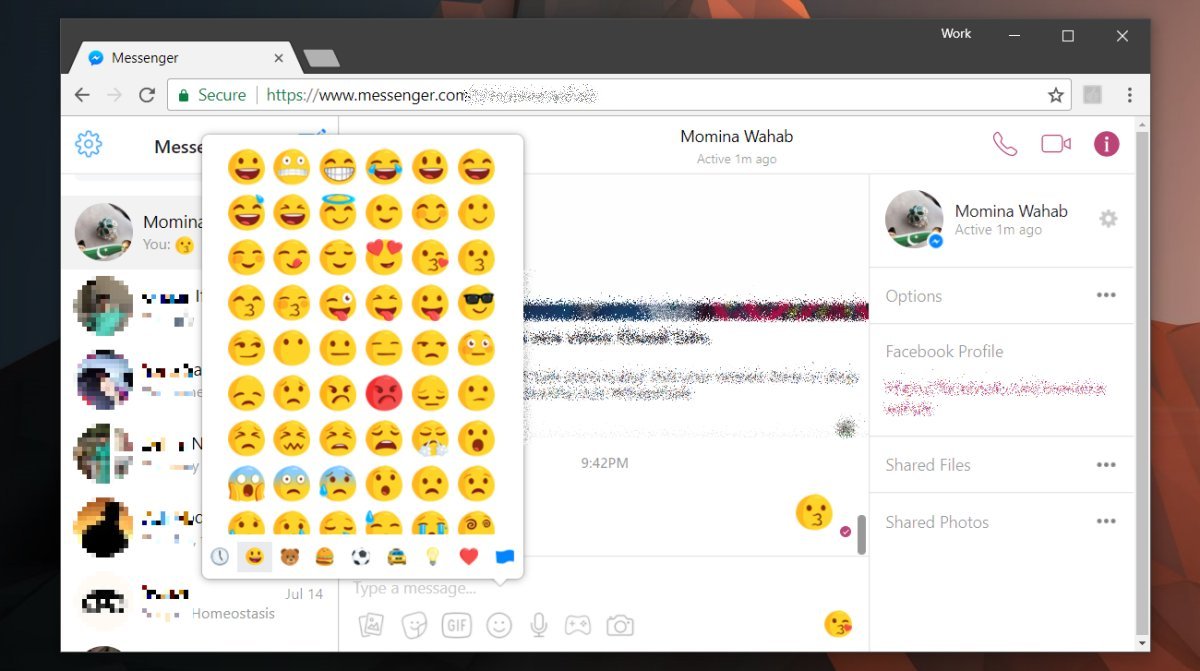 Install the extension and open Facebook Messenger. To call the extension, type a colon in the text input field. This is a colon ":".
Next, start typing the name of the emoji. As you type, the extension filters out the emoji that matches your keyword. For example, if you type an 'M', the extension will list all emoji that start with an M like mount Fuji, and mushroom. You can keep typing to refine your search if the results have too many emoji for you to filter through. Use the Tab key highlight an emoji and use the Shift+Tab key to move back. Highlight the emoji you want to use and tap the Enter key to insert it.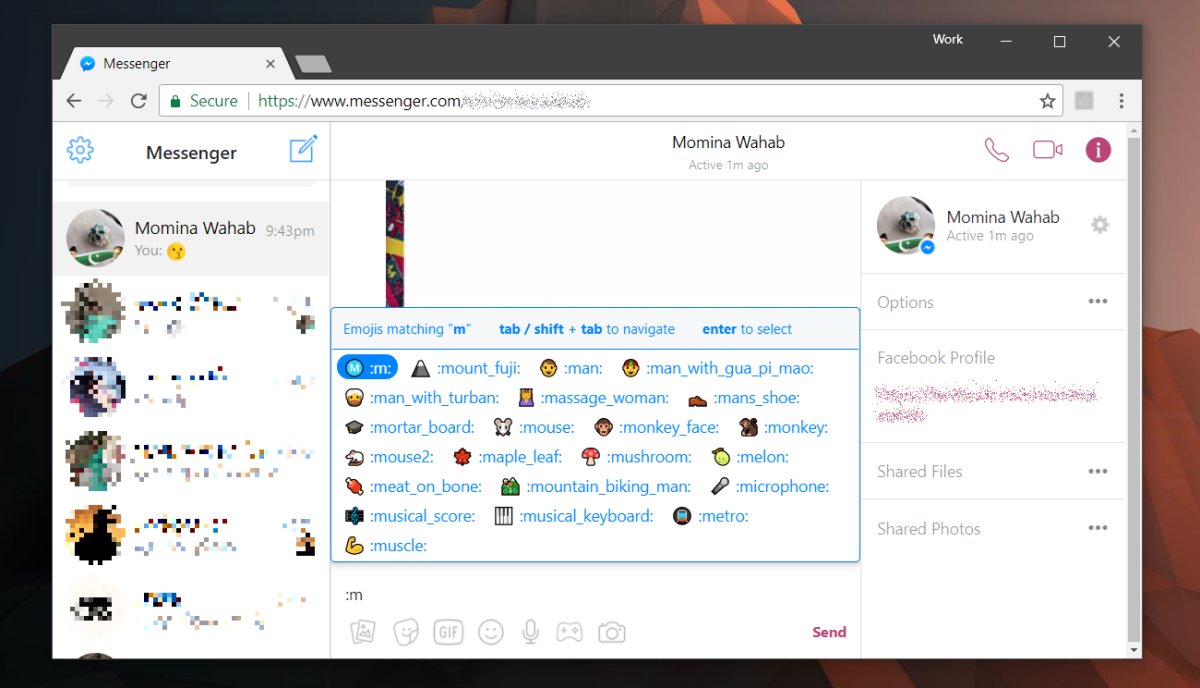 It stands to reason that you might not know the name of every emoji that Facebook supports. Most of us only know what an emoji looks like, and not even the Emoji movie will help us remember their names. If you kind of remember what an emoji looks like or what emotion it conveys, you can use that to search for it as well.
For example, you can find the 'expressionless' emoji when you type Meh.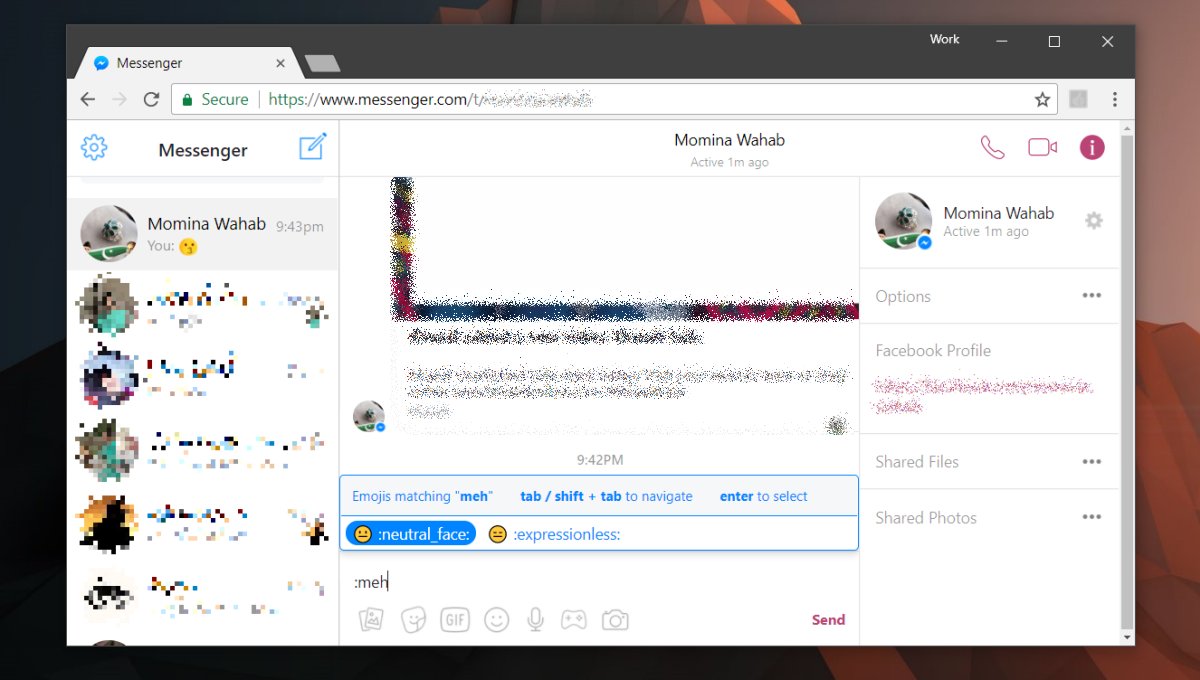 The emoji in the emoji bar look different than the ones that Facebook Messenger shows you in its emoji panel but when you send an emoji, it follows the Facebook emoji format. It goes without saying that the extension will not add the Slack emoji bar to Facebook Messenger apps for iOS or Android. This is a browser extension that will not work outside Chrome.