Youtube TV NFL Network: How Does It Work?
What is YouTube TV?
Most people may be familiar with YouTube, the online service for uploading and viewing short videos. YouTubeTV has expanded on this idea so that now it's an online streaming platform that includes various live channels as well as incorporating on demand options. It can be viewed via Smart TV, computer, mobile phone, and streaming media players.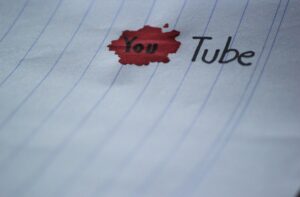 How Does YouTube TV Work?
YouTube TV is quite simple to use and is comparable with other online streaming services. Users pay a regular fee to watch YouTube TV, with various packages being available to cater for a wide array of interests. You can start with a base package which allows you access to a variety of channels. From there, you can choose to add other available channels not included in the base package for an additional cost. This gives users the ability to cater to their viewing preferences and create a unique experience just for them.
How Much Does It Cost?
YouTube TV costs vary over time, however currently, it's considered one of the best options for those not wanting to pay for cable. The base package offers many popular channels, and the standard monthly fee offers you one membership to which you can link up to six accounts. This is a preferable option for many, especially families who may wish to have different accounts for each member. The ability to watch shows on almost any device is another huge bonus that standard cable is not able to offer.
Some people initially see the cost of the YouTube base package and instantly rule it out as being too expensive. While it does cost more than some other streaming services, it's important to keep in mind exactly what you are getting for your money. Going with the cheapest option is not necessarily going to get you what you want or need. Consider the amazing benefits of YouTube TV before dismissing it as being too expensive.
YouTube TV NFL Network
NFL (National Football League) Network is one of the available channels on YouTube TV. This is your go-to channel for all things football. The channel allows you to view live games as well as record via your DVR to watch later. Part of the on demand service of YouTube TV also allows you to download any games you may have missed.
YouTube TV NFL Network will show all games available in your area. If the game is available on one of your local TV networks, it will be on the NFL Network. It's important to remember this, as some users are of the impression it will include every single game, even those that would be otherwise unavailable on their local networks. This is not accurate. Viewers should therefore keep this in mind to avoid possible disappointment.
The good news is that the NFL Network is now available as part of the base package for YouTube TV. For hardcore football fans, YouTube has another channel called NFL RedZone that can be added to this base package for even more football coverage.