20 Great Free Apps For Your New Windows Phone 8
Very few companies are big enough to get three shots at making a whole mobile platform successful, but if any organization can afford that, it's Microsoft. Windows Phone 8 has been released as an overhauled version of WP7, which was the successor of Windows Mobile. The folk at Redmond are hoping that Apollo will finally make Windows Phone a relevant player in the smartphone market. If the release event is anything to go by, WP8 is certainly not going to be a pushover. The platform has excellent social network integration and has addressed almost all the issues that plagued Windows Phone 7.

Unlike WP7, Apollo doesn't have to start from scratch in terms of apps, as it can run all Mango apps. Whatever you say about the platform, it does have some nice apps, and that means you will be able to get your hands on some pretty decent downloads as soon as your purchase your Lumia 920, 8X or ATIV. Following is a list of apps available in the Windows Phone Store to give you a head start in improving your WP8 experience.
Reinstaller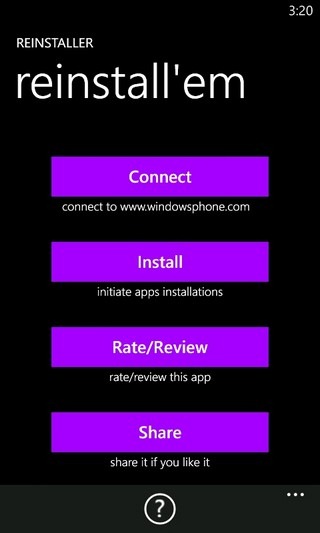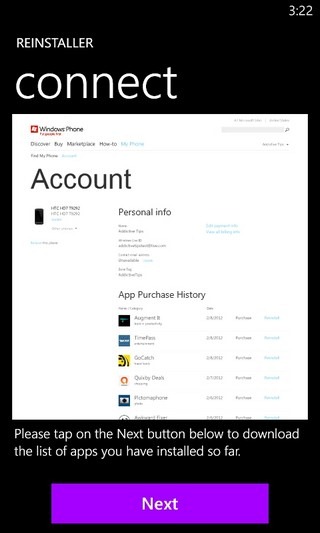 Since you have just bought a new Windows Phone 8 device and might have switched from WP7, Reinstaller can help you find and install all the apps you have ever downloaded from a particular Live ID. Although Microsoft recently added this feature to the web version of WP Store by the name of Purchase History, having a solution on your phone is much more convenient.
AccuWeather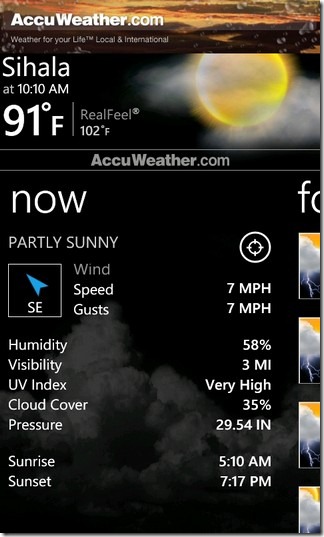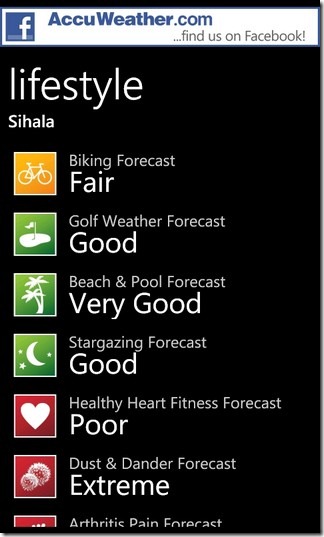 If there is one app that has managed to capture the essence of Live tiles, it's AccuWeather. Apart from the cosmetic positives, the app has everything from hourly, weekly and daily weather forecasts to detailed weather stats.
AppFlow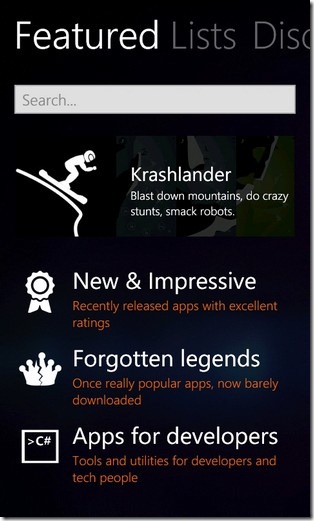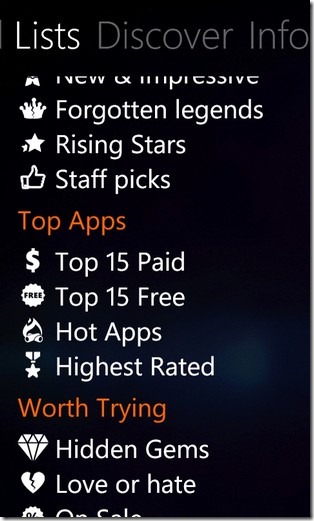 If you are new to Windows Phone, AppFlow is a must-have. This app discovery service can tell you about apps that were once famous, apps that are famous and apps that are going to be famous pretty soon.
Xbox SmartGlass
Microsoft has been touting WP8's integration with Xbox for a long time, and that's where Xbox SmartGlass comes into the picture. The app can be used to manage your Xbox LIVE account, browse the Xbox store and remotely control the console.
Freda
Although Bookviser is as feature rich an ebook reader for Windows Phone, Freda currently has an edge over it in terms of stability and cloud integration. It supports both SkyDrive and Dropbox, where as Bookviser has yet to add support for the latter.
Weave News Reader
Not only does this news aggregator take full advantage of the Modern UI, it also has a ton of great features and customizable news sources. No matter what news categories you like to follow, Weave is sure to have something on offer for you.
PhotoSynth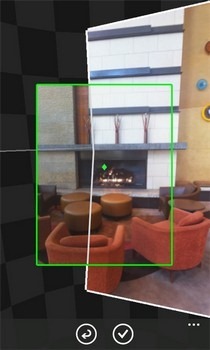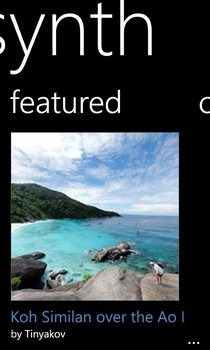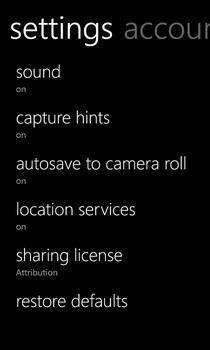 Initially an iOS-exclusive app, Microsoft's PhotoSynth allows you to create and view 360-degree vistas. The app is compatible with only select WP7 devices, but with Apollo's high hardware requirements, we are sure all WP8 users will be able to enjoy it.
Fhotoroom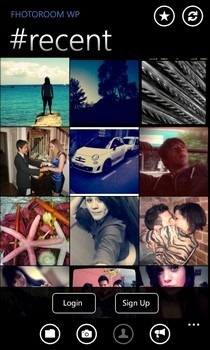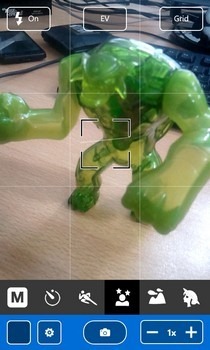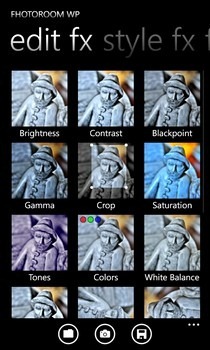 No matter how many lenses come pre-packed with Windows Phone 8's camera app, they aren't likely to match the photo editing power of Fhotoroom. This app offers a feature-rich camera replacement and an insanely long list of editing options for images.
ESPN ScoreCenter
You won't feel the need of any other sports-related app if you have ESPN ScoreCenter installed on your Windows Phone 8. It has live updates, and a huge video library. You can also personalize it to show more relevant news items and fixture details.
TuneIn Radio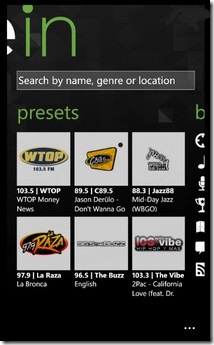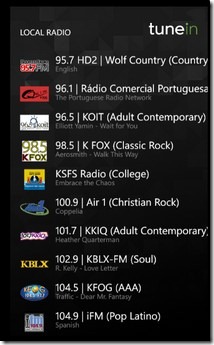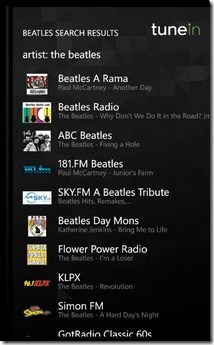 Unlike iOS and quite a majority of Android devices, Windows Phone does have an FM radio integrated in its Music hub. However, with the popular TuneIn Radio app, you can stream countless internet radio stations from around the world.
SilverDict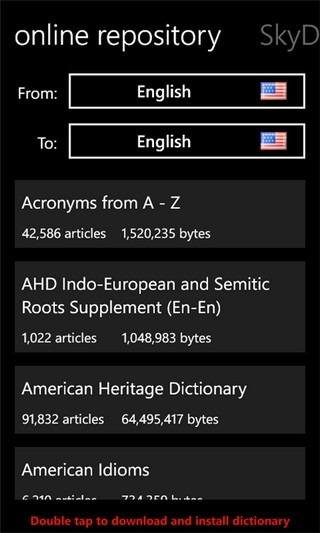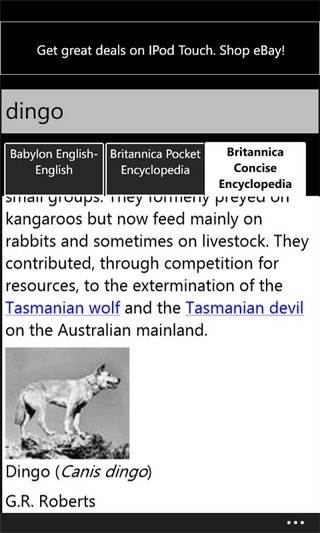 SilverDict is an app that more than makes up for the lack of a native dictionary in Windows Phone. This is no ordinary dictionary, rather a platform that can integrate any dictionary of any language! Oh, and did we mention that everything in the app is designed to work offline?
9GAG
What's life without a few laughs? 9GAG doesn't have an official Windows Phone app yet, but this third-party viewer for the social network won't let you feel its absence at all.
Endomondo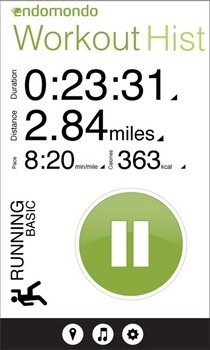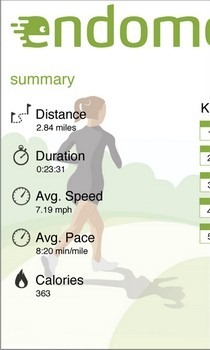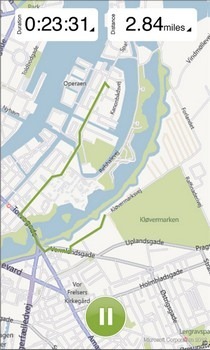 Endomondo sports arguably the most polished interface from amongst all the Windows Phone apps we have come across up till now, but that's not why it's on this list. The app can track your exercise and sports activities with precision. It backs up all your workout data, and lets you share your fitness stats over social media.
Flixster
If you're a movie buff, Flixster is the only app you need on your Windows Phone if you can't decide upon what movie to watch and where to watch it. The app offers Rotten Tomatoes reviews, theater information, ticket prices and even locations for restaurants near cinemas!
MS PDF Reader
Fresh out of the Microsoft oven, this WP8-exclusive app ensures you don't feel the need for any other PDF app on your phone. It supports quick-resume, zooming and keyword search within documents.
Audible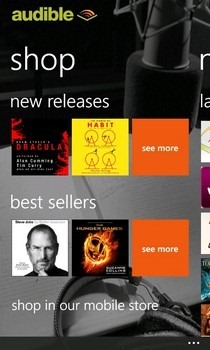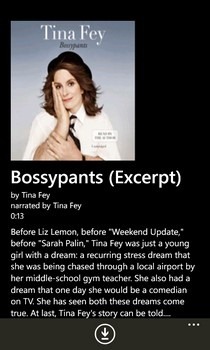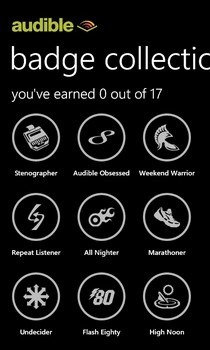 Audible is undisputedly the best source of audiobooks in the world, and Windows Phone has a pretty comprehensive client for the service. The app can be used to purchase new books from the Amazon audiobook store, or you may simply use it as a player for audiobooks you already own.
Ask Ziggy
While Ask Ziggy is certainly no Siri (or even Speaktoit's Assistant), it is definitely the best free app available in the WP Store that is capable of having an intelligent conversation with you. But more than that, Ziggy can be asked to provide the latest news, weather updates and answers from the web without having to type anything.
Shopwise
A shopping companion to let you find nearby deals, compare prices and get the products you need.
Myxer
Want to get some custom ringtones in that new Windows Phone of yours? Try Myxer. The app has such a huge database that it isn't likely to come up blank for any search query.
Baconit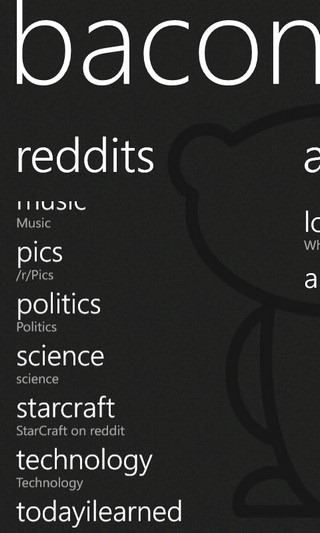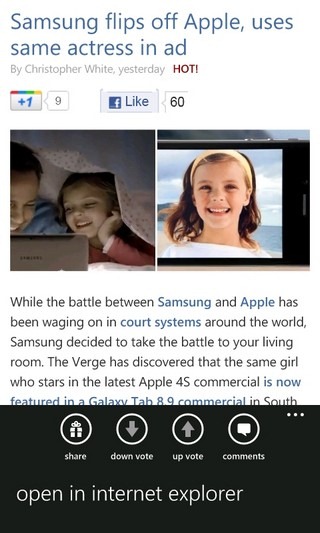 How can an app list be complete without one that connects you to the front page of internet? Windows Phone does not have an official client for Reddit, but Baconit offers sufficient account management and browsing options for Redditers.
Honorable Mentions
SkyDrive
Facebook
Twitter
LinkedIn
PayPal
Dropbox
Box
CNN
BBC
Skype
YouTube
WhatsApp
It's no secret that Windows Phone has a lot of ground to cover as far as apps are concerned. There is yet no news regarding the likes of Instagram, Flipboard and quite a few other big names making their way to the Windows Store, but to be fair to Apollo, the platform does have some pretty decent alternative available if you are looking for a particular functionality rather than just a name. If the platform keeps up its current pace, its app store should be half way to the finish line by the end of next year.