Gain Full Remote Control Of PCs On WP8 With Official TeamViewer App
Although Splashtop 2 beat TeamViewer in the race to reach Windows Phone by a few weeks, the newly released WP8 client of the latter is still good enough to give any competitor a run for its money. When it comes to remote desktop and screen sharing services, TeamViewer has long been among the best. It arrived on mobile with the release of an official iOS app back in 2010, followed by the Android variant a year later. Now that TeamViewer is finally available in the WP Store, we have to say that the app isn't bad at all. Admittedly, it isn't exactly feature-rich, but this ensures that no one will have any trouble in configuring and using the service.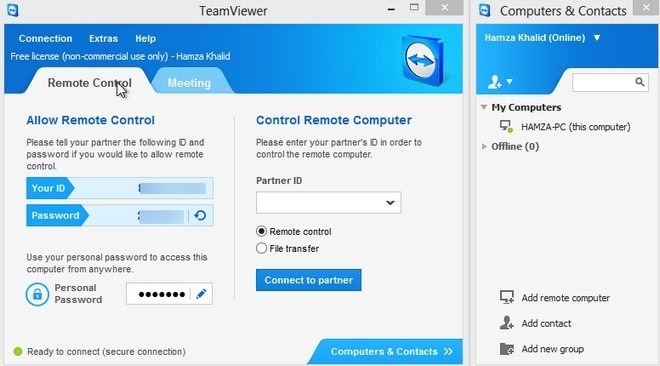 If you already have a TeamViewer account, there is no need to sign up for a new one just for the mobile app. New users, however, have to download the service's desktop client and set up a few things from there. Unless you want to use the tool commercially, TeamViewer is free and registration can be done within a few seconds. Just provide your email address and a new password, and hit the 'Sign Up' button. Once the 'Allow Remote Control' screen shows up on your computer with an ID and password, it is time to fire up TeamViewer on your WP8 device.
There are two ways TeamViewer for Windows Phone can be used to establish a remote connection with a computer. If the target computer is your own and is using your personal TeamViewer credentials, you can access it from a list of all associated devices in the 'computers' section of the app once you have signed in on the phone as well. To establish a connection with someone else's computer, you have to ask them for their ID and session password. This ID has to be entered in the text field available on the app's main page. Before initiating a remote access session though, it is better if you head to the app's settings and choose a level of video quality that suits your needs.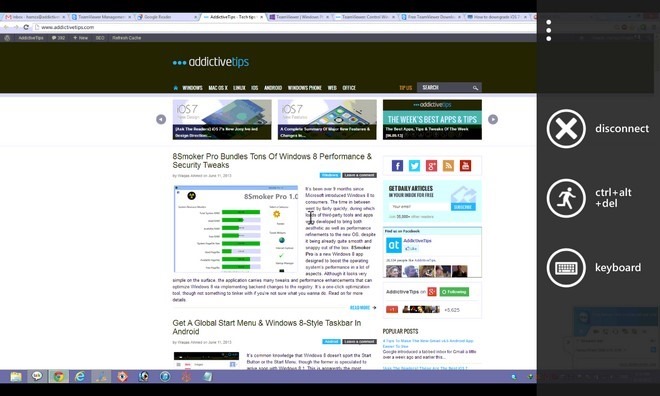 During a TeamViewer session, you get a clear display of the applications or windows opened on your computer. To control the cursor or mouse pointer, simply drag your fingers around on the device's screen. To make the keyboard show up at any time, hit the appropriate button from the sidebar.
TeamViewer for Windows Phone is a welcome release, and there can be no denying the fact that it offers the easiest method for remotely accessing your computer. Give the free app a shot by heading to the following link.
Download TeamViewer for Windows Phone