2 Ways To Turn Your Firefox Into Windows Explorer File Manager
Are you addicted with Firefox? Firefox is a great browser with tons of add-ons which can turn your browser into everything from checking your email to capturing screenshots. You can now finally turn your Firefox browser into a Windows explorer file manager in 2 simple ways. Doing so, will make you more productive and save yourself plenty of time.
Internet Explorer Tab Plugin
First you will have to download Internet Explorer Tab plugin for Firefox. Once you have installed the plugin, restart your Firefox browser.
Now open a new tab, and convert it into Internet explorer tab by clicking the Firefox icon in the status bar at the bottom as shown in the screenshot.

Now once your Firefox tab is converted into Internet Explorer tab. Type File:///C:/ (where C is the drive letter, you can enter any drive letter here) in the address bar.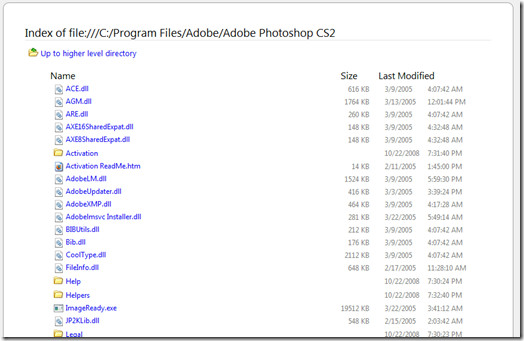 The best thing so far is that you can bookmark it anytime, so if you want to access a specific directory next time, simply click on the bookmark and it will open it instantly.
FireFly Plugin
FireFly is a great plugin that automatically converts your Firefox browser into a Windows explorer file manager. Install this add-on(it is 1.4mb heavy) and restart your browser.
Press Ctrl+F12 and this will open a new FireFly tab and you will see your drives as shown in the screenshot below.

This plugin gives you tons of options to choose from, simply click File and then select Settings as shown in the screenshot below, this will open up options window. Here you can select to show hidden files, select background image, etc.

That's it. Now you won't need to open Windows Explorer file manager again, since you can now access everything from Firefox.