How To Transfer Registry Favorites To Another Computer
Do you access the same registry key again and again while using the Registry Editor and now want to transfer it to another  computer? In Windows Registry there is an option that you can use to add registry keys as Favorites, this can be done using the Add to Favorites option in the Favorites menu, so that the branch is automatically opened when you select the corresponding favorite item. To Transfer your favorites to another computer or operating system, follow this procedure.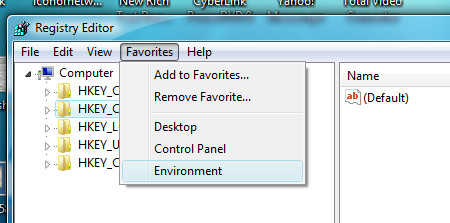 All the entries in this Favorite menu are stored in the following Registry Key:
HKEY_CURRENT_USER \ Software \ Microsoft \ Windows \ CurrentVersion \ Applets \ Regedit \ Favorites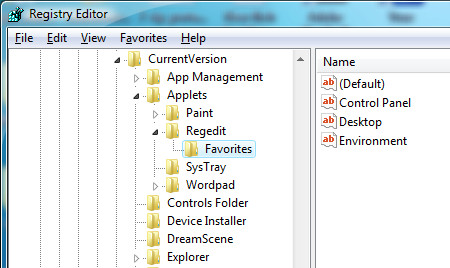 In order to backup the key, open Windows Registry Editor by typing regedit.exe on Start menu Run command and navigate to the above branch, right click on the Favorites key and choose Export and save it as a .reg file.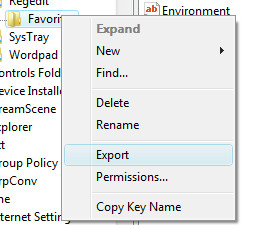 To transfer your Registry Favorites to another computer, transfer the registry to the target computer through USB or a Floppy drive, right-click on the registry and then choose Merge. These registry favorites can be transferred to any system running Windows 2000, XP or Vista.