How to Decrease the Svchost.Exe 100% CPU Utilization
Are you annoyed by enormous CPU utilization of the svchost process? Microsoft claims that it is a rare problem found in some of the computers but by looking at different forums and discussion boards it doesn't look that rare. To begin with, it is not a virus, spyware or malware of any kind but the problem lies with Microsoft Update, if you are experiencing this problem then you might want to try these steps to decrease the svchost 100% CPU utilization.
Navigate to Start > All Programs > Windows Update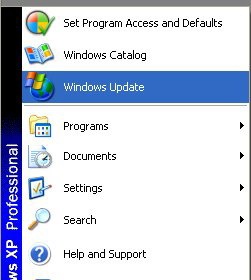 Choose the option Change Settings from the Windows Update dialog box, from here you can disable Windows Update(which is the main reason of svchost CPU utilization).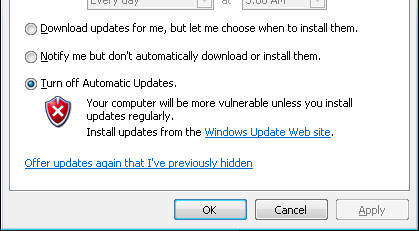 After this change you will be getting a pop up message that your computer might be at risk, which you can ignore.

All is done, reboot your computer to see the change.
Alternate Solution – Patches 
If this solution doesn't help you in any way, you can apply thee patches available through Microsoft website in chronological order.
Do let us know if this solution helped your problem. Enjoy !