Accept Skype Incoming Calls Automatically From Selected Contacts (Even Video Calls)
Skype has a build-in option to automatically accept incoming calls. This can be enabled by going to Options and then navigating to Calls > Call Settings > Show Advanced Options. Check the Answer incoming calls automatically checkbox and you are good to go. You can also choose to start video automatically while in a call.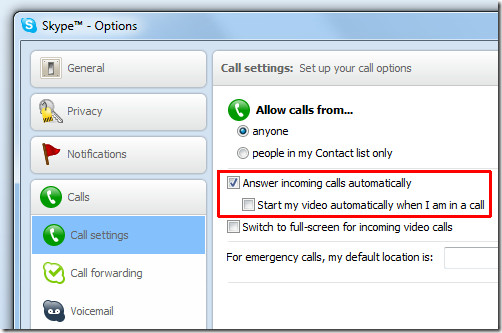 This option is no doubt very useful, but you don't necessarily want to accept incoming calls from everyone. This is where Skype Auto Answer comes in. This simple tool allows you to add all important contacts to Auto Answer List. To add any contact to this list, select one from the left pane and click the ">>" button.
There are three actions to choose from once you receive incoming calls from contacts who are in Auto Answer List: Answer incoming calls but do not open the video automatically, Answer incoming calls and open the video automatically (only if you have it), or Do Nothing.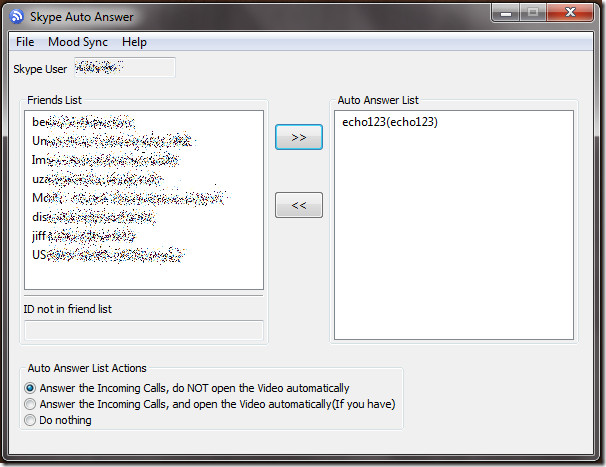 The developer has also implemented a small bonus feature (optional): When you update Skype Mood, a tweet will be posted notifying your followers about it.
Please note that Skype must be running before starting this program, you will also have to authorize this plugin from Skype. It works on Windows XP, Vista, and 7; testing was done on Windows 7 32-bit system.