Do It Again: Windows Automation Tool To Repeat Actions
Do It Again is an efficient automation tool which lets user automate a set of actions or tasks to perform them quickly without having to follow the lengthy procedure over and over again. For those who are not familiar with automation tools, think it as a Macro recorder that allows you to record set of actions to perform them later with a single click.
To begin, just create a new task and start performing actions or tasks which you wish to record. Once you've finished, hit Scroll Lock key to finish recording, and finally give the task an appropriate name.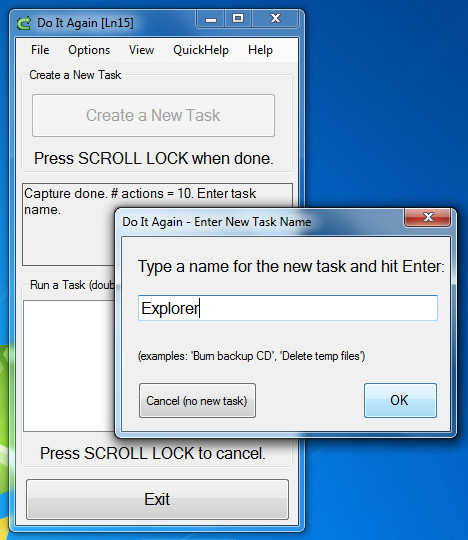 You can create as many tasks as you want, all the tasks are listed in bottom pane. To run a task, just double-click its name. It records each and every keystroke, mouse click, and mouse wheel movement to prevent you from opening same applications, scrolling window, entering same dataset, etc., over and over again.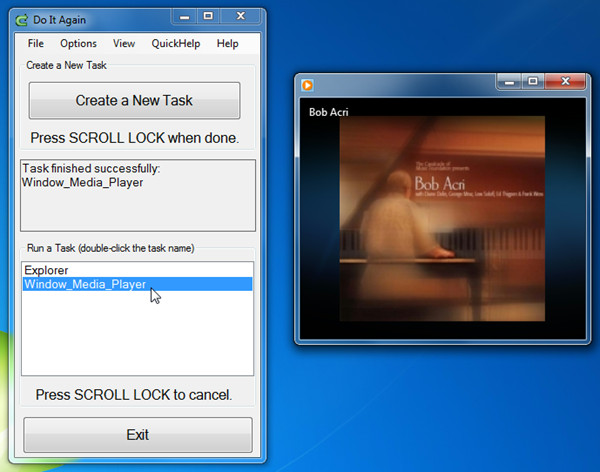 The Options menu lists down couple of configurations to set them up in any way possible. You can register hotkeys for specific task, set pause time length, normalize all pauses, and customize other application-specific options.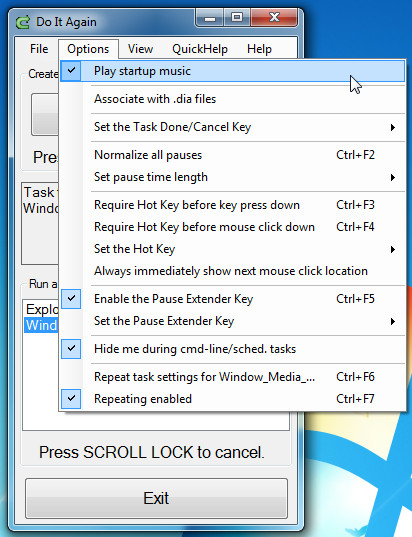 A helpful automation tool to cut down the time required for performing same monotonous actions. It works on Windows 2000, 2003/2008 Server, XP, Vista, and 7; testing was done on Windows 7 x86 system.