Desktops Is Windows Virtual Desktop Manager From Microsoft
We have come across plentiful of applications which offers multiple virtual desktops, such as, Deskpot (can handle up to 20 virtual desktops) and Windows Pager (brings live desktop views in taskbar). Desktops is another virtual desktop tool from Windows Sysinternals, which is both lightweight on system resources and very responsive. The distinctive part is that it uses Windows desktop object to make active application window bound with the respective desktop object.
It works on the principle of making a connection between the active windows with its desktop instead of hiding them on other desktop views. It offers seamless switching of views and all the desktops can be seen by clicking the system tray icon.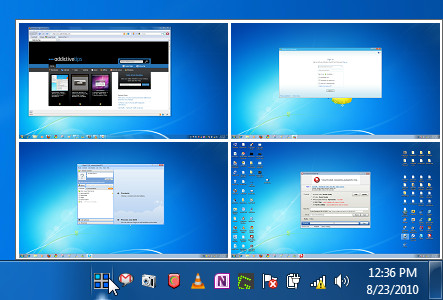 You can also register hotkeys for quick switching. From the system tray right-click menu, you can open Options window and set keyboard shortcuts.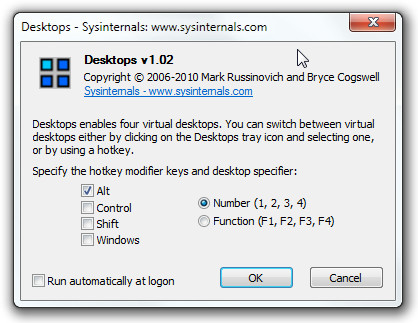 The application runs on all versions of Windows, testing was carried out on Windows 7 x86 system.