How To Add A Password To An Existing Archive
You can password protect an archive or zipped file. WinRAR, the go-to compression app for Windows users supports password protection. You can add a password to an archive when you create it. When you extract the archive, you will have to enter the password before you can get to the files inside. If you want to add a password to an existing WinRAR archive, you might think it's impossible. The obvious way to add a password to an existing archive is extract and compress it again. You can add the password when you compress it. There is however a much easier way to add a password to an existing archive using WinRAR. You don't need to extract it or anything. Here's what you need to do.
You need WinRAR installed on your system. Right-click an archive and select 'Open with WinRAR' from the context menu. Go to Tools>Convert archives. Alternatively, you can just tap Ctrl+Q.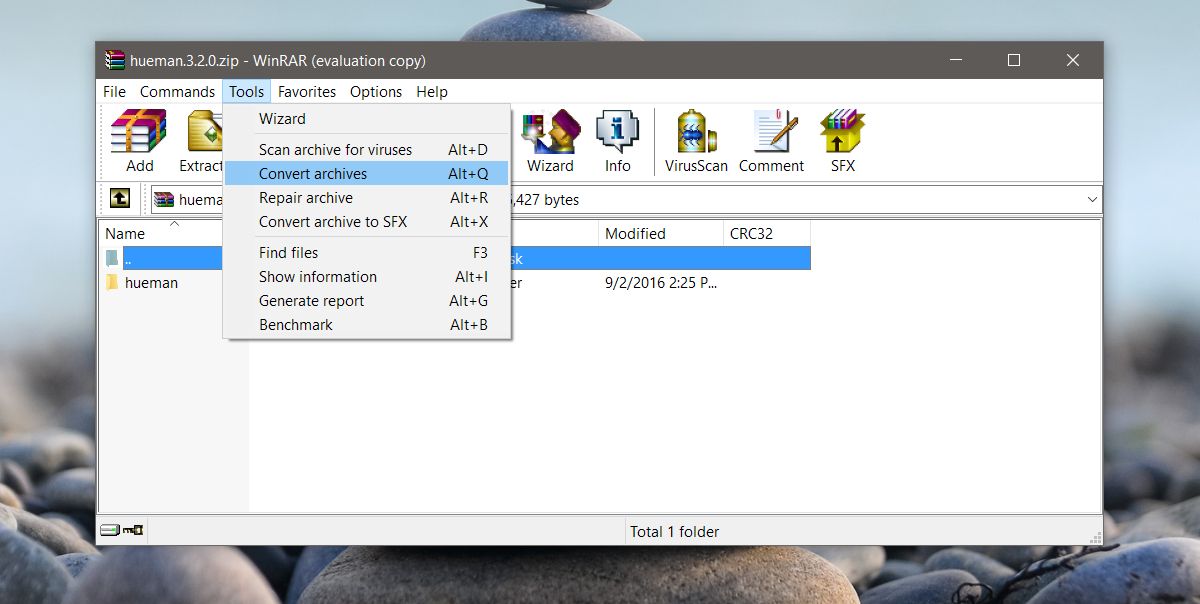 The 'Convert archives' window will open. The archive you right-clicked will be added to the 'Archives to convert' section. All you need to do on this screen is click the 'Compression' button.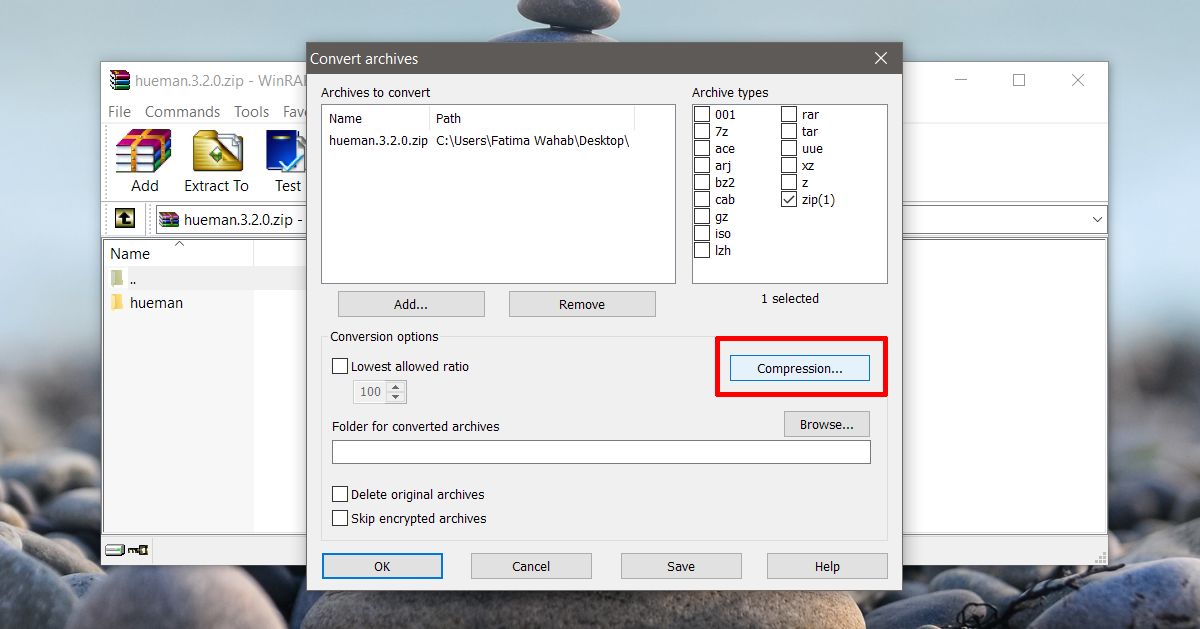 The 'Compression' button will open the 'Set default compression options' window. This window will be familiar if you've ever added a password to an archive at the time you were creating it.
Click 'Set password' and enter a password for the archive. The Enter Password window that opens will have an option to encrypt the archive. You can check it and encrypt the archive the same time you add a password to it.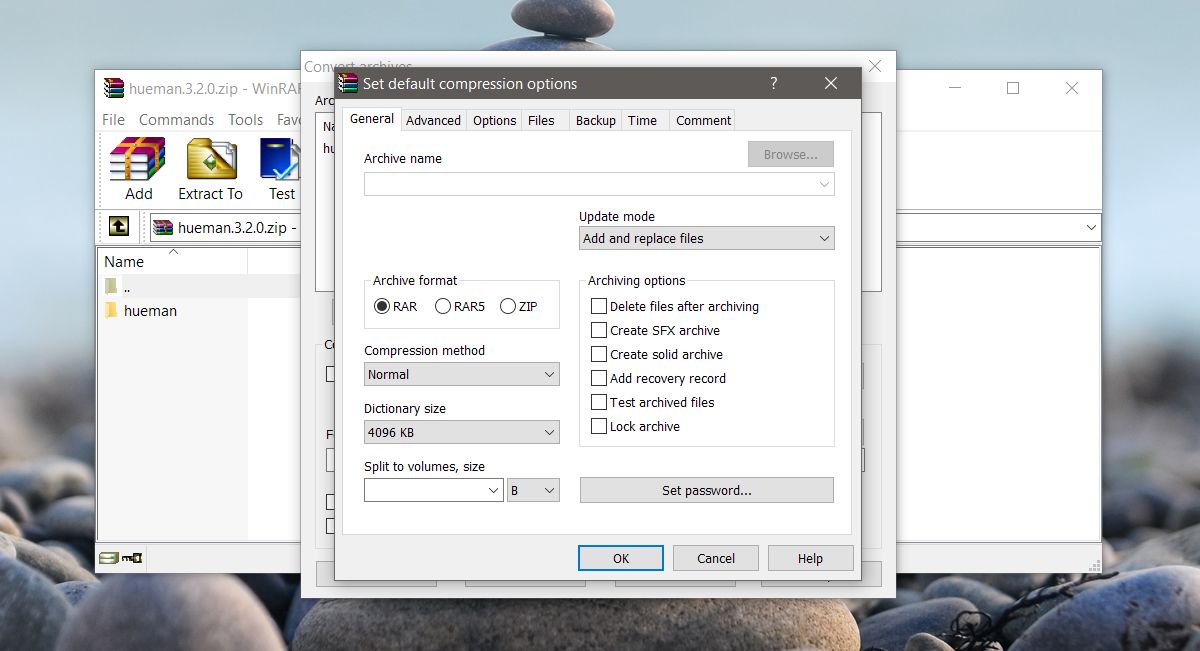 Winrar will take time to encrypt and password protect the archive. The larger the archive, the longer it will take to add a password and encryption to it.
When the process is complete, you will have a new archive file. It will not overwrite the previous archive. This new archive will be password protected. The original archive will remain password free. Be careful which one you share. You can choose to delete the original archive after creating the new one from the Set Password window.
When you add a password to an existing archive you save time. The process would take much longer if you were to first extract it, and then compress it again. For larger archives, extraction can take quite a bit of time and this method avoids extraction altogether. There is no way to shorten the compression time. When you add a password to an existing archive, it is encrypted all over again which is time consuming.