How to add multiple audio tracks to a video on Windows 10
A video can have multiple audio tracks. We've discussed how you can extract an audio track from a video if it has multiple audio tracks. The process is simple and the app for the job is free. That said, sometimes you need to add multiple audio tracks to a video e.g., multiple language tracks and you'll find that it isn't the easiest to do. We're going to show you how you can add multiple audio tracks to a video.
Video format
The video that you input can be in any format but the output is going to be in MKV because it can easily handle multiple audio tracks. The MP4 format can aslo handle it but not the general MP4 format. With MP4, you must use the MP4 (XAVC-S) format. If you'd still prefer using MP4, you will have to modify this method just a bit and we'll explain what you need to do.
Add multiple audio tracks to a video
To add multiple audio tracks, you need to download and install a free app called MKVToolNix. Once installed, launch the app and add the video, and all audio files that you want to add to it. While adding files, if you see a prompt asking you to add or append files, don't change anything on it. The 'Add as new source' option should be selected by default. Go ahead and add all the files.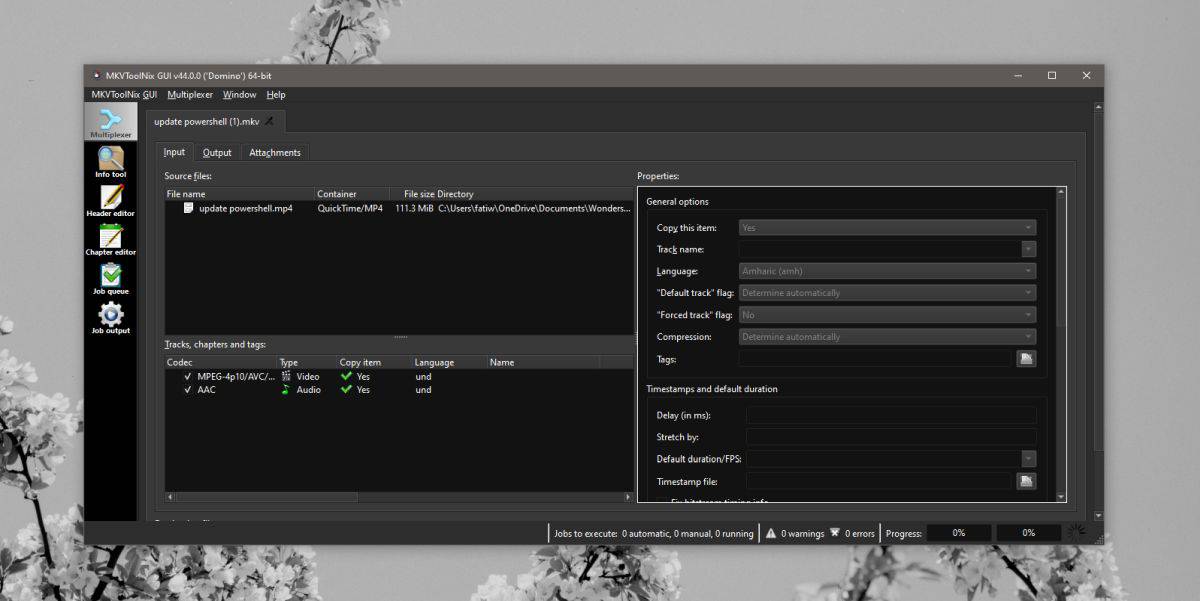 Once added, use the 'Tracks, chapters and tags' section to select the audio you want to include (uncheck audio you don't want to include). If you're okay with the output file being an MKV file, you can click the 'Start multiplexing' button at the bottom.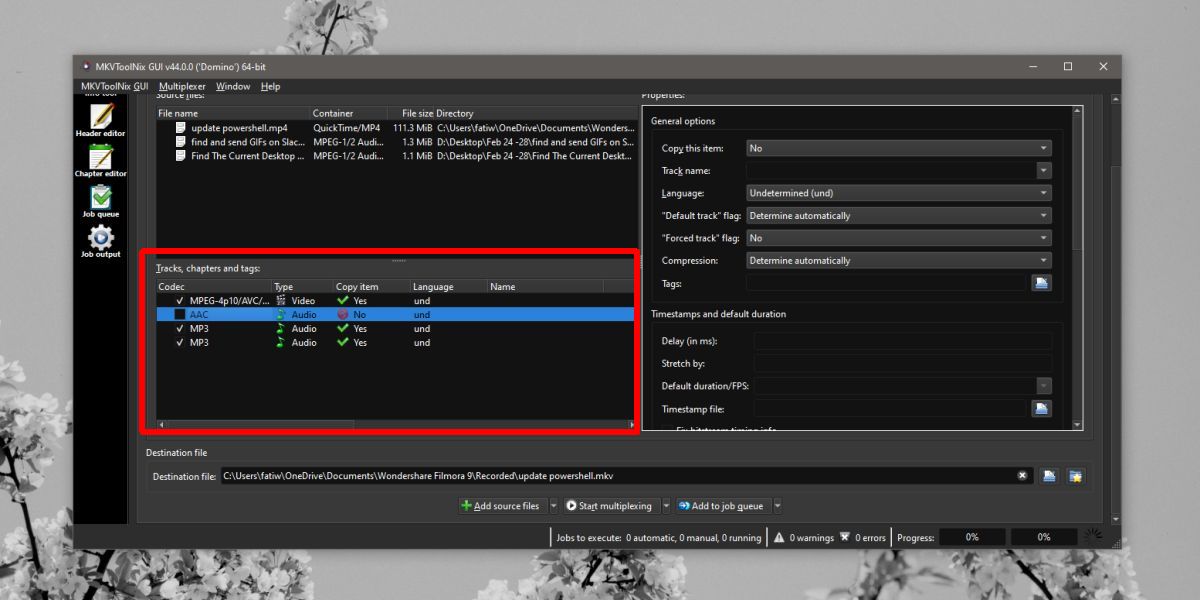 If you'd like to save the file as an MP4 file, go to the Output tab. Click the button next to the 'Destination file' field. In the window that opens, give the app a name to use for the output file,  change the file type from MKV to All Files, and set the format to MP4 in the filename field. Now, click 'Start Multiplexing'.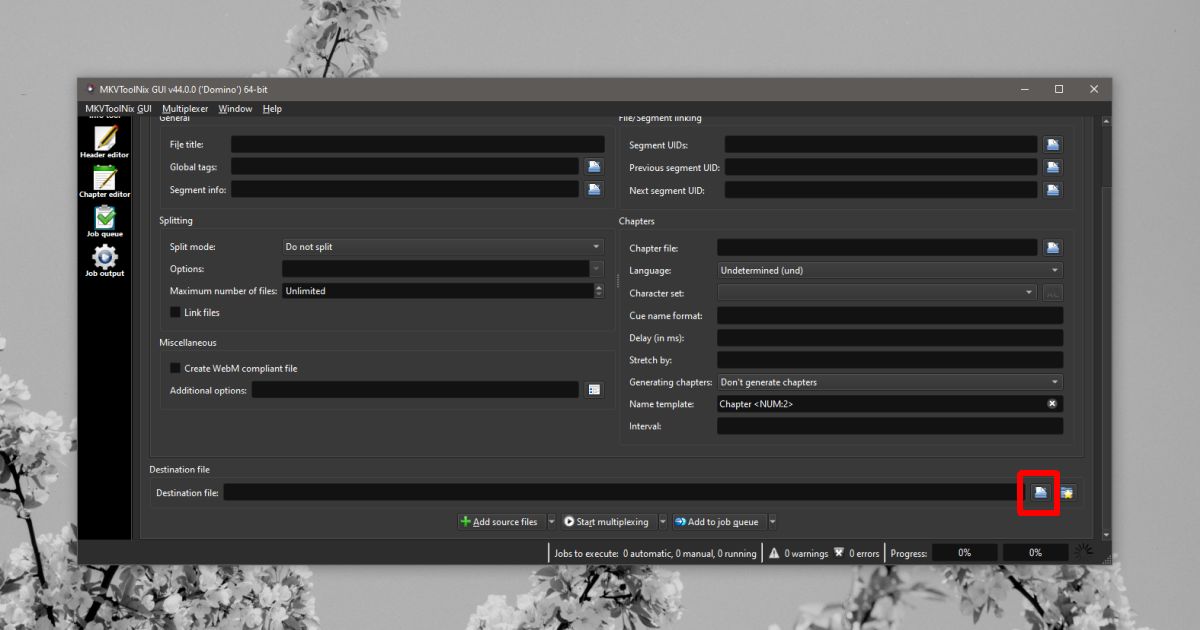 The time it takes the app to add the tracks to the video depends on the length of the video and the audio tracks. If the audio tracks are longer than the video, they will be cut off at the end where the video itself ends.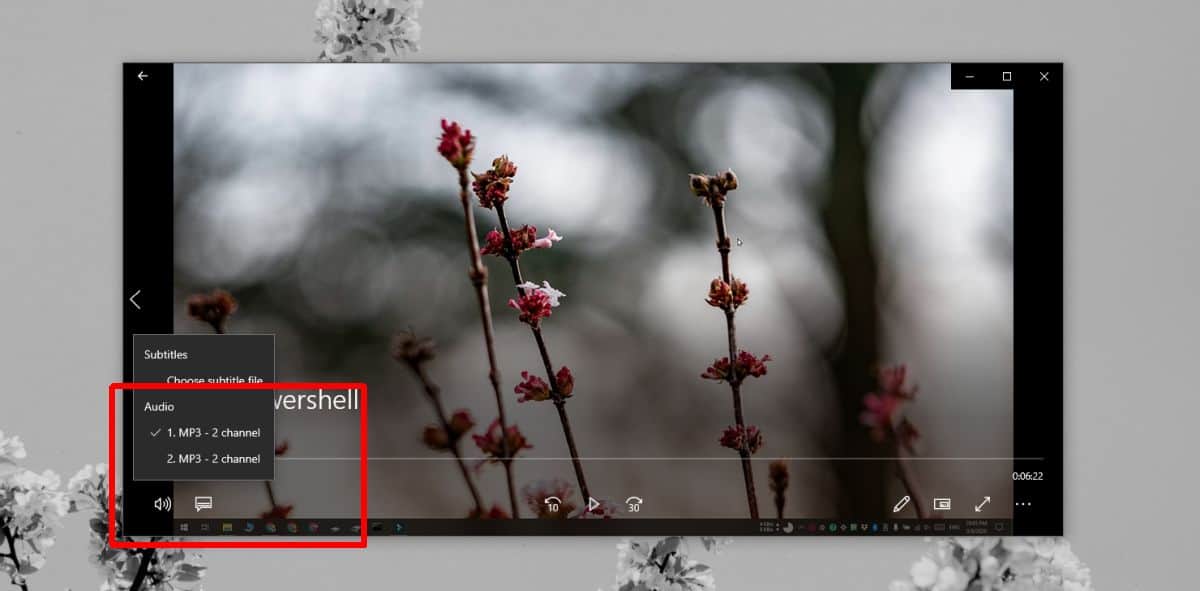 Use your preferred app to play the video. The audio track controls will list the audio tracks that have been added and you can select which one you want the video to play with. The final file will be larger than the original since it now has more information i.e., audio on it.