How to add a network computer to This PC on Windows 10
Windows 10, like any other desktop operating system, can interact with other devices on the network. This includes media servers, shared network drives, and other computers. If you need to access a computer on your network, you need its local network address. You can enter the address in the run box and the device will 'open' in File Explorer. If you often need to access a computer on your network, it might be easier to just add it to This PC. Here's how you can add a network computer to This PC on Windows 10.
Add a network computer
This process works for network computers as well as other network devices e.g., media servers located on the network.
Find local address
In order to add a local computer to This PC, you're going to need to find its local address and you need to pick a folder for it to open to. It can be your user folder or anything else. On Macs, Windows, and Linux systems, you can use ipconfig to get the local address.
Add computer
Open This PC and click 'Add a network location' at the top. In the window that opens, click Next. Select 'Choose a custom network location'.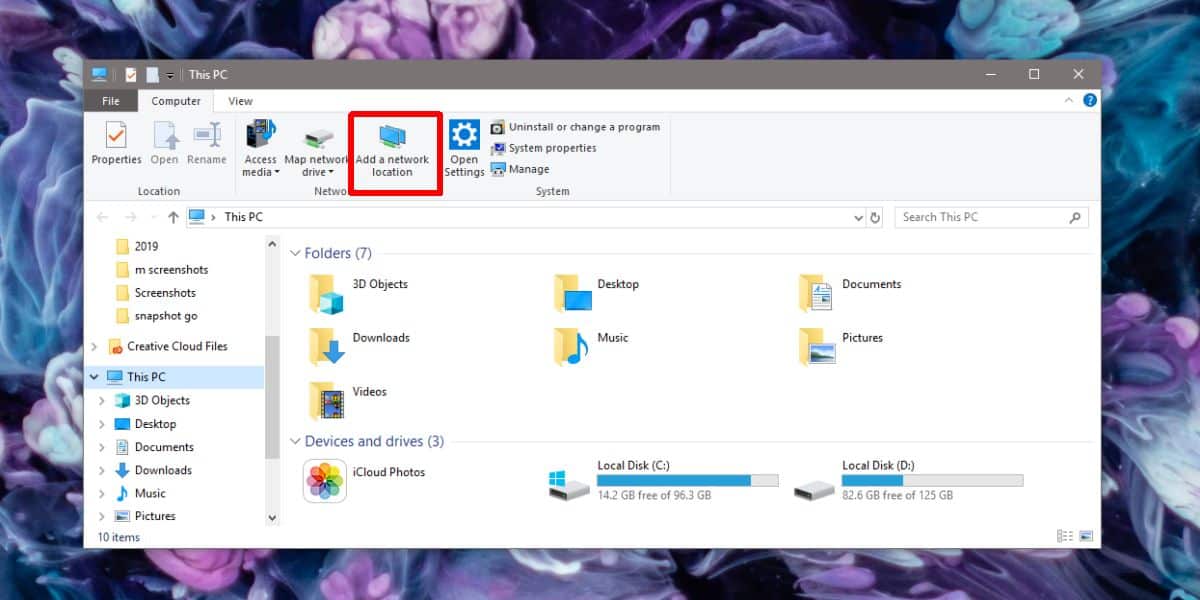 On the next screen, enter the local address starting with '\\' and then add the path to the folder you want to access. If you want to check if the address is correct, paste it into the location bar in File Explorer. If it is able to open the location, it is correct. Click Next.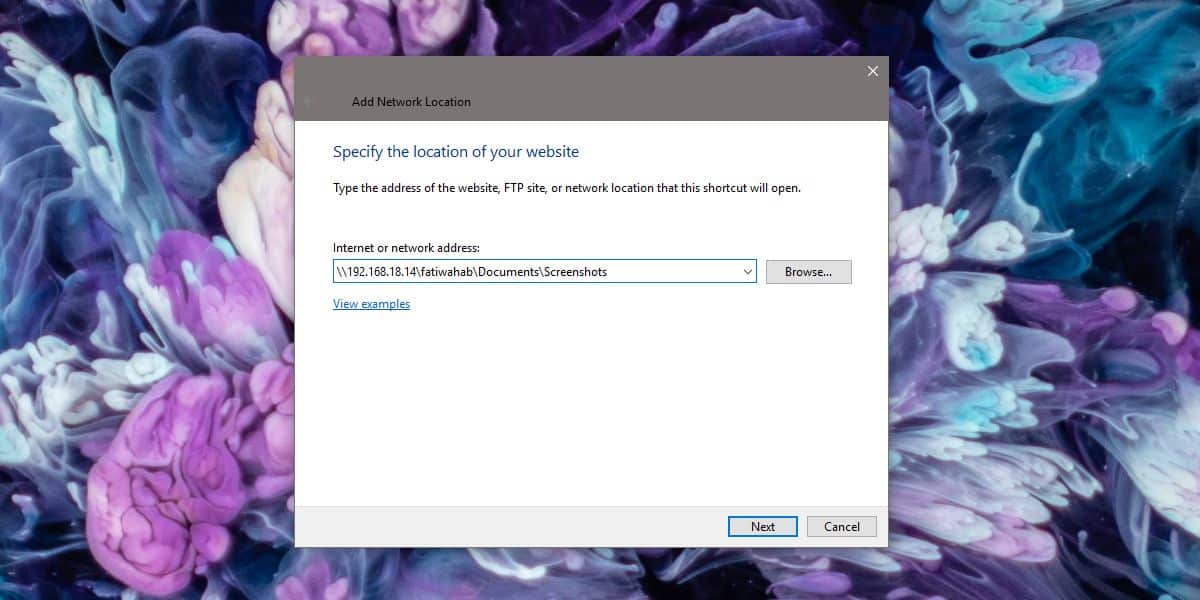 Give the device a name and click Next, and then Next again.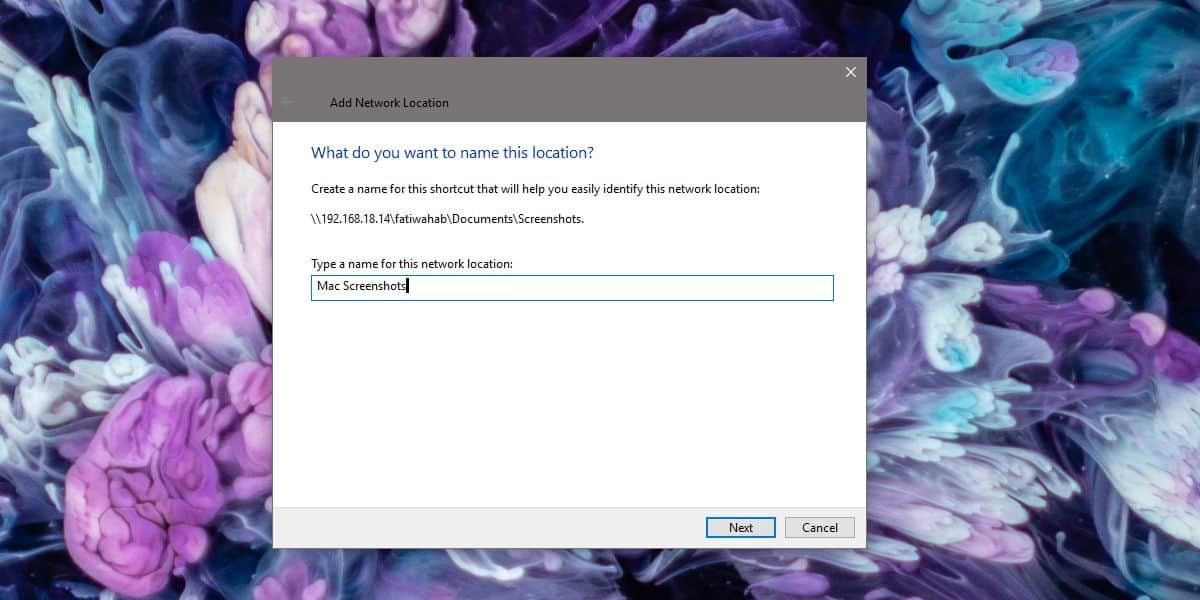 Open File Explorer and go to This PC. The computer will appear under the Network section. If you look at the navigation bar on the left, you will see that the computer also appears under This PC when you expand it.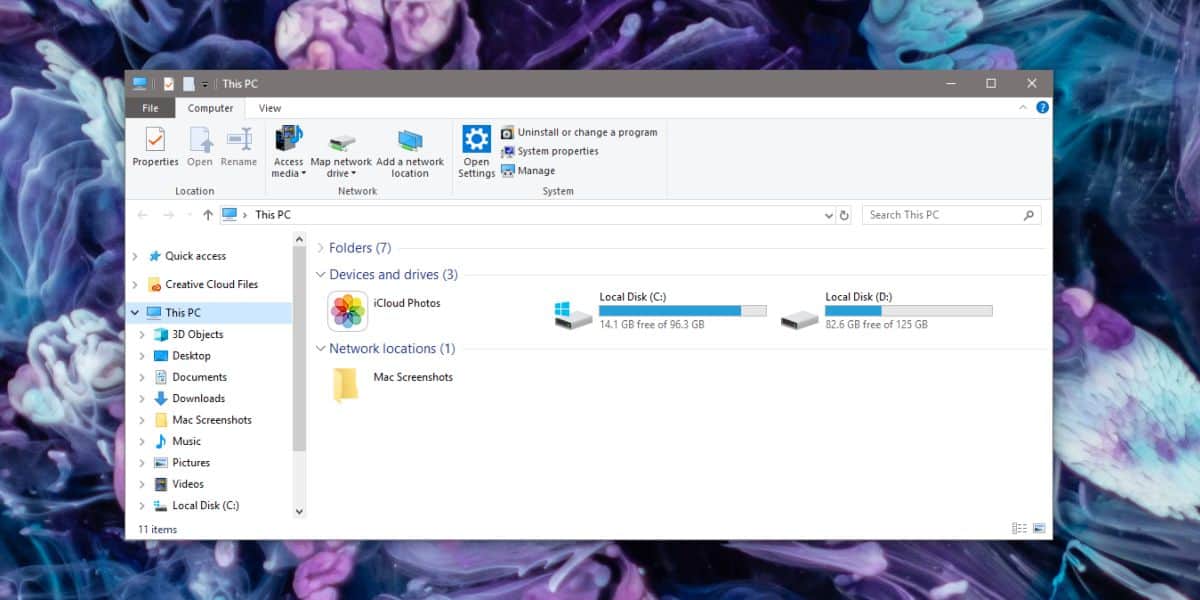 If you're looking for other ways to quickly access this same location, you can right-click the network location and select 'Pin to Start', or 'Pin to Quick Access'. You can also create a shortcut to the location on your desktop and move it anywhere else.
If you often use the run box to access various locations or apps on your system, entering the local address each time you need to access a system on the network can be tedious.
If you ever want to remove the network computer from This PC, all you have to do is right-click it and select Delete or Remove.