How to add an overlay in OBS on Windows 10
OBS is an awesome tool for streaming not because it's free but because it has every single tool a broadcaster might need to stream like a professional. The app's usage isn't limited to just streamers though since it can record almost any activity on your screen and via your webcam. If you watch professional streams, or televised events, you must have seen overlays appear over the screen. These overlays are graphics that supply information e.g., the name of the person on your screen. You can add a similar overlay in OBS quite easily.
Create overlay
There are no format limitations for overlays in OBS. You can use both a JPEG or a PNG however we strongly recommend using a PNG image because you will be able to create frames and preserve transparency where needed.
For this tutorial, we're using the following overlay. It's a frame with a character from Team Fortress 2. The inside appears to be white but it's actually transparent and you will see the benefit of it when the overlay is applied.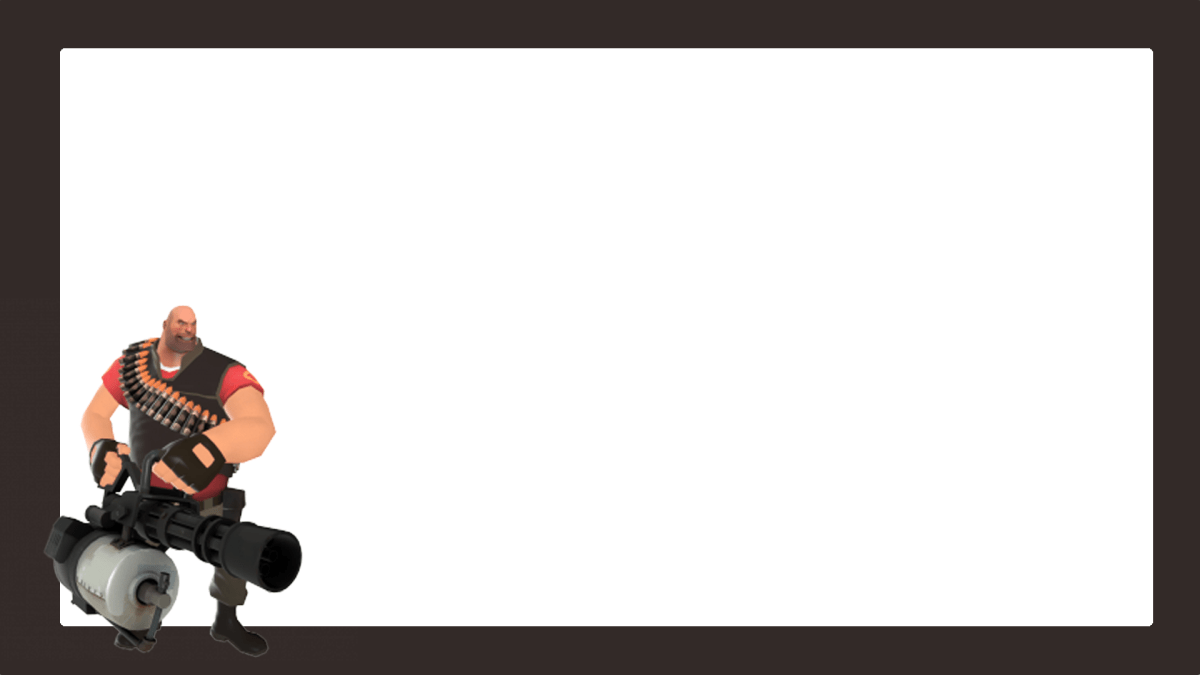 Overlay in OBS
We're applying the overlay in OBS to a display recording but you can apply it to any video source that you want. The process will be the same.
Open OBS and under Sources, add the video source. Right-click the video source and select Add>Image from the context menu.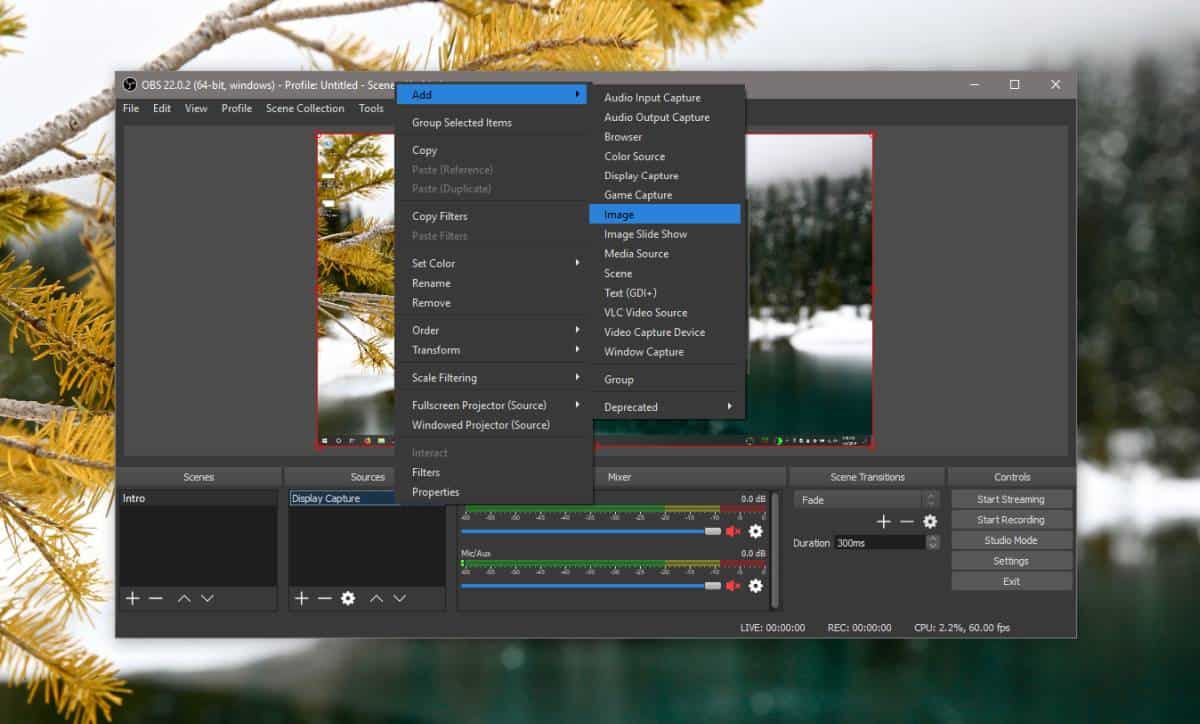 Click Ok on the add screen and in the Properties for 'Image' window, click the 'Browse' button next to the 'Image File' field. Select the image you want to use.
In the screenshot below, you can see that the white area in the frame actually appears as empty area because OBS can preserve the transparency of the image. Click OK, and you can start recording.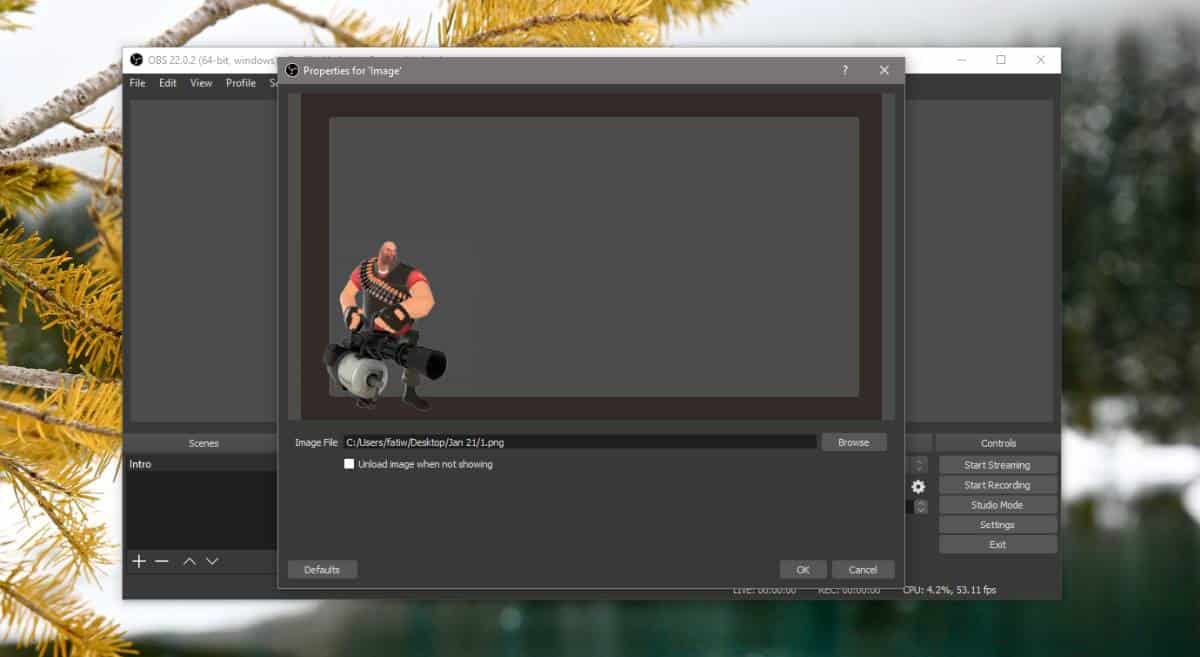 When you record your display, the overlay will be added to the entire source whether it's display capture or  device capture.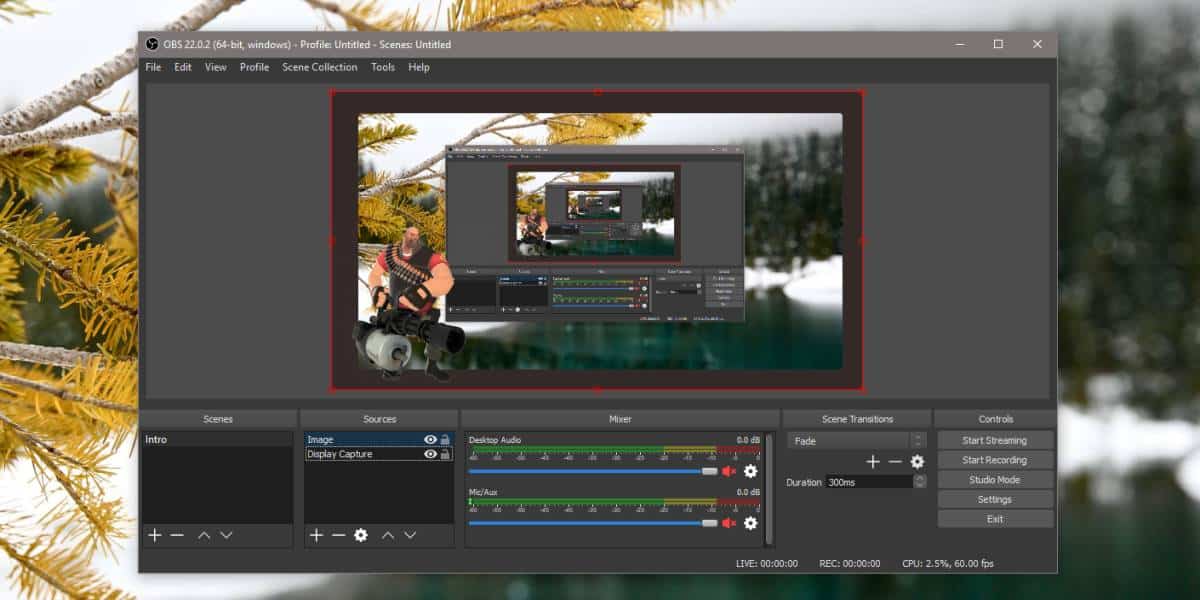 If you want, you can also use multiple overlays for a single display source. OBS lets you create an image slideshow where you can add multiple images, set up how they transition, and even add transition effects.
To add a slideshow of overlays, you need to right-click the source you want to apply them to. From the context menu, select Add> Image Slide Show. Click Ok and on the next screen, scroll to the bottom and click the plus button next to the Image Files box to add the overlay images. Play around with the transition effects and times, and click OK when you're happy with what you've set up. You can always come back and edit it later if you want.