Add This PC, Recycle Bin, And Control Panel Icons To The Desktop In Windows 10
With the new Start menu in Windows10, you will find yourself with a much cleaner desktop. You can add and access just about anything from the Start menu including folders, playlists, specific websites, and even movies. What's more is that you can group these items and have an awesome dashboard to work with in the form of the Start menu. That said, you might miss having My Computer and the Recycle bin icons on your desktop. If you go searching for a way to enable them in the Personalization section of the Control Panel app, you won't have too much luck since a direct link to the option is no longer there. Here's the easiest way to get these icons on the desktop.
Open the Settings app and go to the Personalization group of settings. Click the Themes tab and under Related Settings, click 'Desktop icon settings'.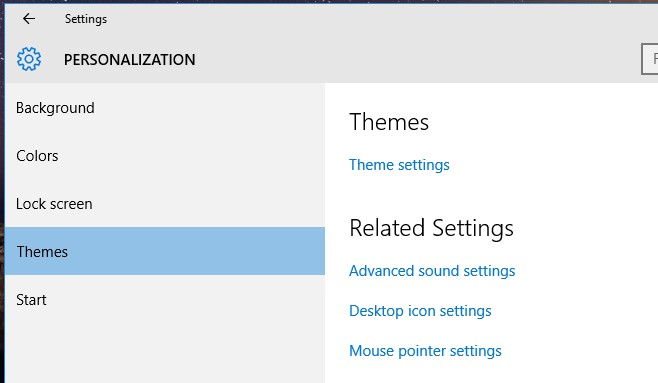 You will see this familiar window that was far easier to bring up in Windows 7. Simply check the box against the icon you want to add to your desktop and click Apply at the bottom.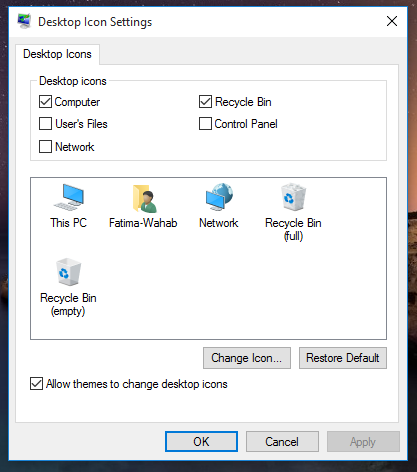 If you want to go through the Control Panel desktop app to get to this window, use the search bar to look for the desktop icons option and then access it from there. If you're looking to add This PC to the start menu, just open File explorer, right-click This PC in the navigation pane and select the Pin to Start option.