Anti-Twin: Find Duplicate Files & Images With Percentage Matching
Having multiple copies of files in your system takes up valuable disk space and makes it slow, while bringing up and opening the files you actually want to use. When downloading content from the internet, it is not unusual that you may download and store multiple copies of the same item, in different memory locations, wasting precious storage space. Manually deleting duplicate files can be a time taking and tedious activity and even after all that effort, there is a chance of some of the duplicate files being left behind. Today, we have an application for Windows that allows you to quickly delete all the duplicate files from your computer. Anti-Twin is a portable application for Windows that allows you to compare files. It searches for duplicate or similar files on your hard drive, and the duplicates that are found can be sent to the recycle bin or directly deleted from within the application. Less cluttering means more disk space to use and faster file retrieval. Keep reading to find out more about Anti-Twin after the break.
To compare 2 folders for duplicate files, simply browse for the two folders in Basic Folder and 2nd Folder. You can choose to Compare all files, Only files in different subfolders, Only files in different basic folders or search for a certain file. There are different comparison methods for your perusal, including Compare names or Compare content. The Limit to option at the left bottom corner lets you limit the number of duplicates to find. When all settings are done, click Search for duplicate files.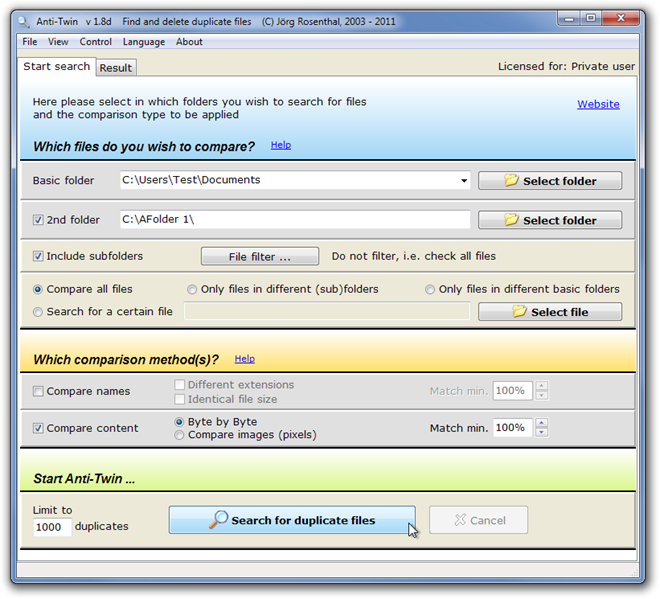 You can set different filters for searching files. The File filter button opens up a window that lets you specify the minimum and maximum file size and the file extensions to search.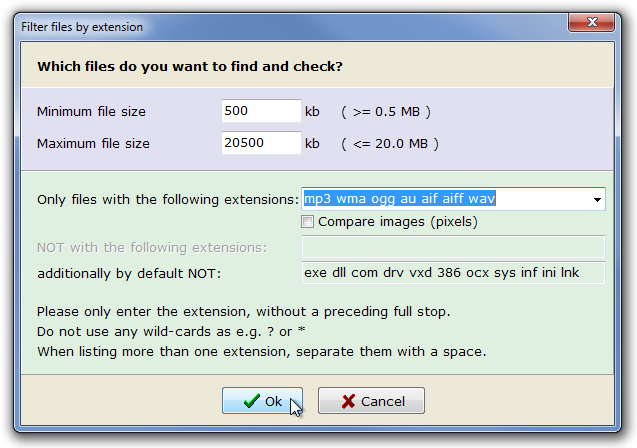 When you start searching, the application automatically switches to Result tab and shows each and every file being scanned. When the search is complete, you can send the duplicate files to the recycle bin or directly delete them.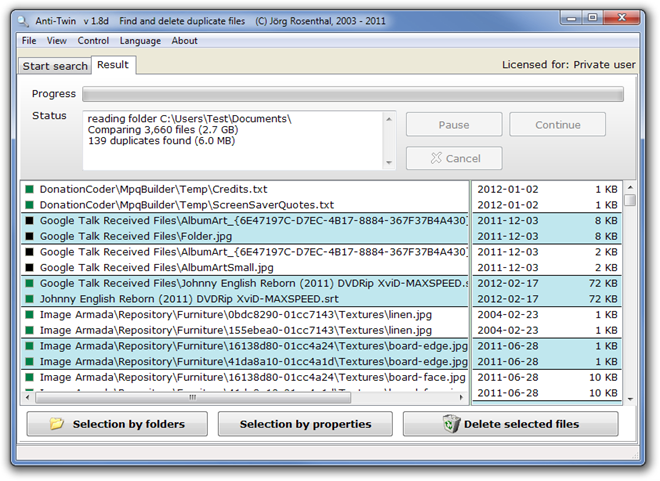 The best part about Anti-Twin is that is lets you define match percent before showing results, and for images, this would be really helpful, as the application performs pixel by pixel comparison to locate "twins". The application is available in both portable and installable versions, and works on both 32-bit and 64-bit versions of Windows XP, Windows Vista, Windows 7 and Windows 8.