How to automatically add drives to the desktop on Windows 10
On Windows 10, you can add This PC to the desktop, pin it to the Start menu, or pin it to the Taskbar. It's a quick way to access your drives though you can also pin local drives to the navigation pane in File Explorer. For external drives, you have to go through the File Explorer to access them, or you can have them open automatically via the auto-run options for the drive. If you want to be able to access external drives from your desktop, you can use an app called TweakNow DriveShortcut. It can add drives to the desktop regardless if they're external drives or network drives.
Add drives to the desktop
Download and install TweakNow DriveShortcut.
This is anecdotal but during installation, my external monitor turned off and media that I was playing from my external drive began to stutter. As a precaution, I disconnected both the external drive and the monitor. You might want to disconnect external drives while you're installing the app.
Once the app installs, you will need to configure it first. The app lets you pick which types of drives are added to the desktop. You can enable a desktop shortcut for CD drives, removable drives (external/USB), a fixed drive (internal drives), a network drive, and a RAM drive. Once you've selected the drive types you want to use the app for, Click the Save button at the top.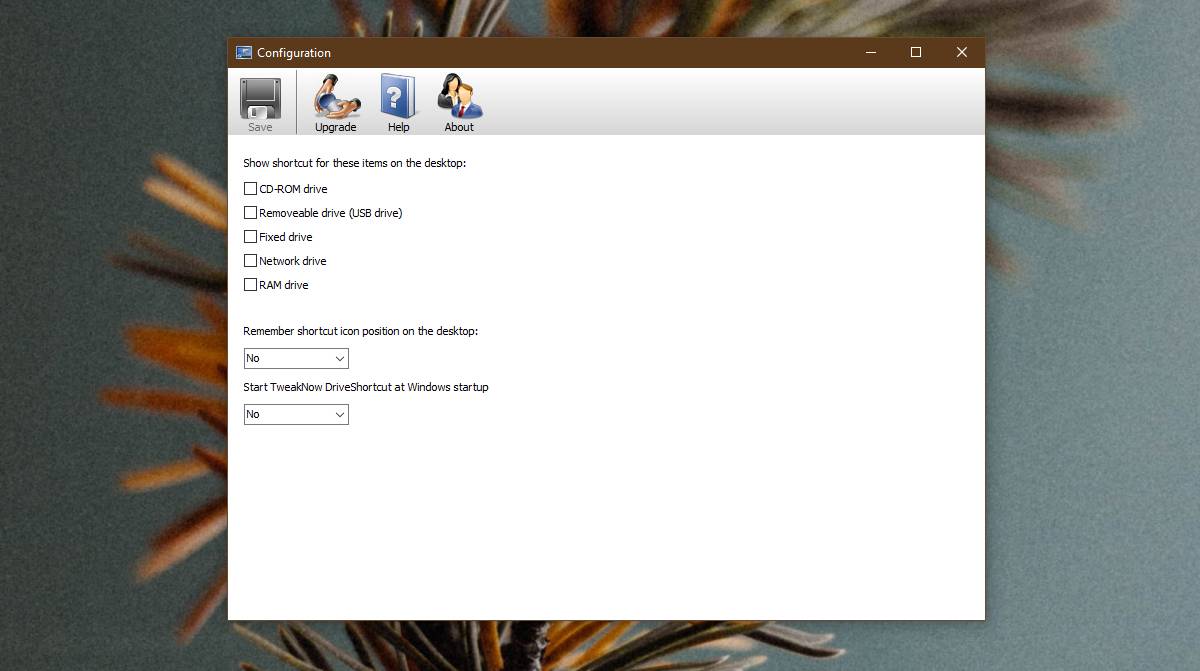 Close the window and the app will minimize to the system tray. Connect your external drive (or whichever drive you enabled the app for), and it will automatically be added to the desktop as a shortcut. Double-click it and you will be able to access the drive.
The drive's shortcut's context menu has all the options that are available if you were to access it from File Explorer.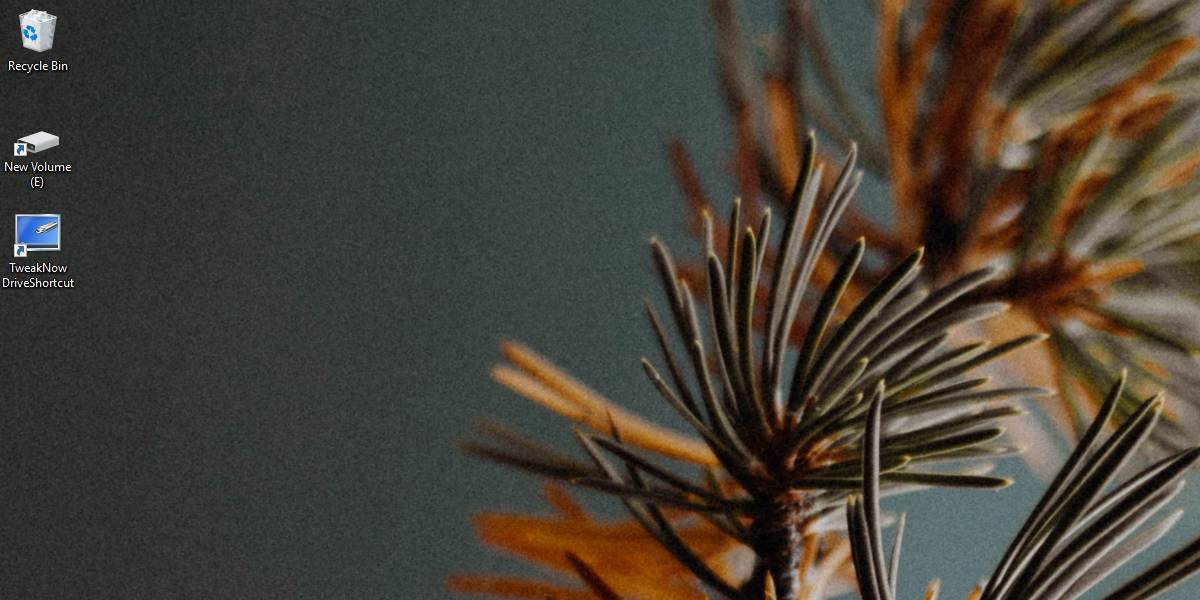 This app mimics a feature that macOS has by default. macOS treats drives differently. There's no concept of having different volumes on macOS so whenever another drive is connected, it automatically appears on your desktop making it far easier to access.
Windows 10, and its predecessors have never added drives to the desktop. You can add internal drives yourself but for network drives and/or external drives, you can't.
TweakNow DriveShortcut is proactive. It doesn't add shortcuts for drives that aren't connected to your system. It adds a shortcut only when it detects a new drive has been connected. If you visit your desktop, you can tell at a glance which drives are currently available.