How to change backup schedule on Windows 10
Windows 10 has a built-in backup option which can take regular, and scheduled backups of the system. This feature does not get much attention, certainly not as much as Time Machine on macOS does even though it's exceptionally useful to have and can help restore a system if it becomes unusable.
The backup option is not without its faults. For one, the date and time of the backup is set to the same date and time when the feature is first turned on but you can change it any time you want to, and change it to any interval of your choice.
Change backup schedule Windows 10
To change the backup schedule that's been set on Windows 10, follow these steps.
Open the Settings app (Win+I keyboard shortcut).
Go to Update and Security.
Select the Backup tab.
Click the 'Go to backup and restore (Windows 7)' option.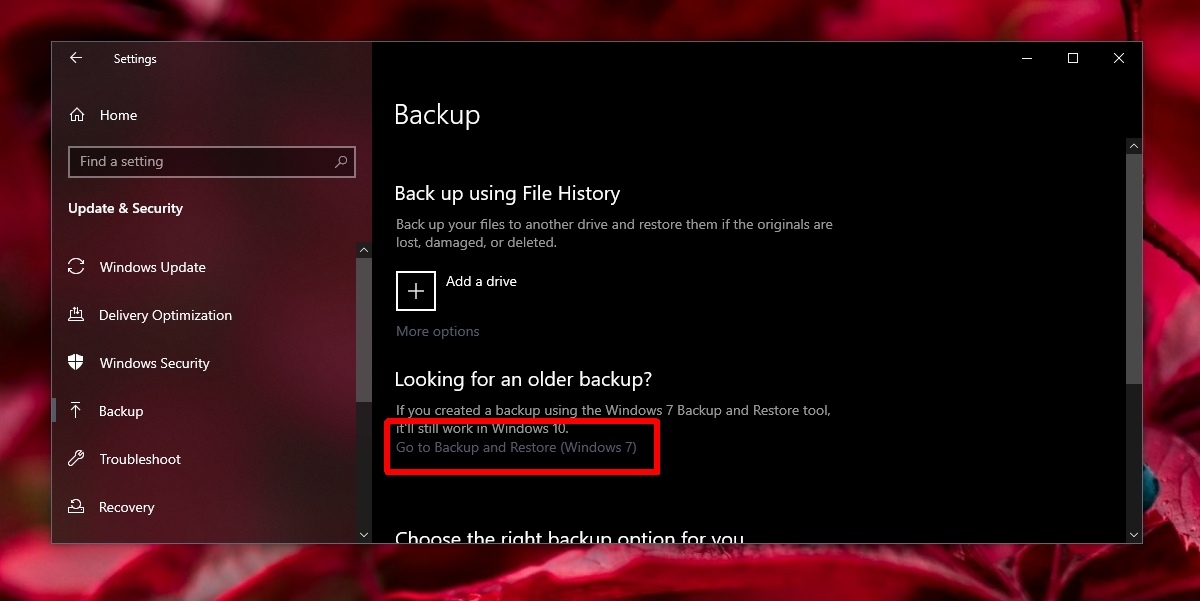 Click 'Change settings' on the Control Panel window that opens.
Select the drive that Windows 10 backs up to.
Click Next.
Select a backup method based on your previous settings.
Click Next.
Select the files you want to back up. Click Next.
Under 'Schedule' click Change schedule.
Select the new schedule for the backup, or turn off scheduled backup.
Click Ok.
Click 'Save settings and exit'.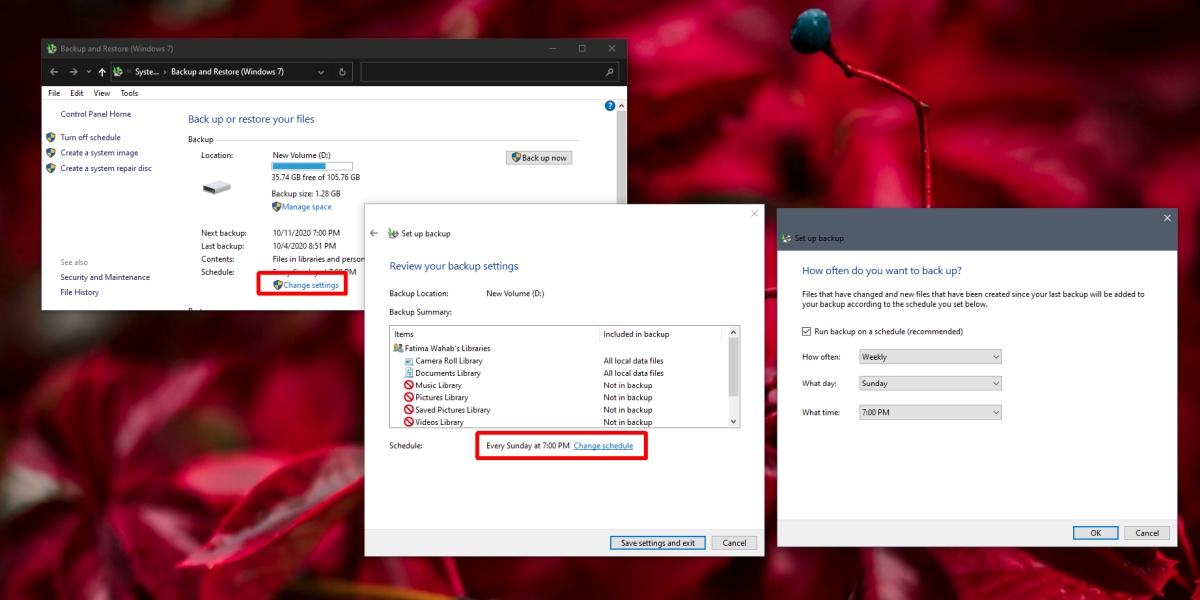 Turn off backup
If you're looking to turn off the backup altogether, you can do so by following these steps.
Open a new File Explorer window.
In the location bar, paste this location: Control Panel\System and Security\Backup and Restore (Windows 7)
In the column on the left, click 'Turn off schedule'.
Delete old backup
If you want to delete an old back up after turning backups off, follow these steps.
Open File Explorer.
Past this in the location bar: Control Panel\System and Security\Backup and Restore (Windows 7)
Click the 'Manage space' option under the current backup location.
Click 'View backups'.
Select a backup.
Click Delete.
In the confirmation prompt, click Delete again (unless you want to take a fresh update).
The backup will be removed.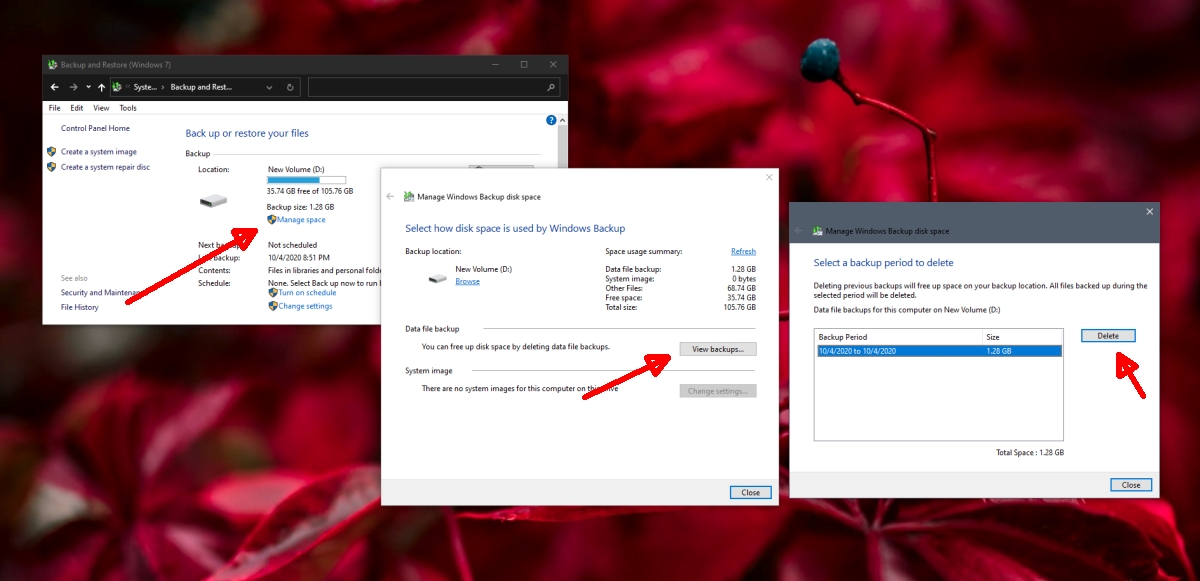 Conclusion
You can take backups of Windows 10 on several different drives. For each drive, a different backup schedule can be set and it stands to reason that each drive will have its own backup files. To delete backups taken on different drives, make sure they're connected to your system when you follow the above steps. Select each drive one-by-one, and delete backups from it. You can selectively delete backups i.e., delete older ones and keep newer ones.