5 Best Free ebook Readers For Windows
For every bibliophile out there in love with printed books, there are those of us who would rather read on a digital device. Most people opt for eReaders or use a tablet. Desktops aren't the go-to choice for reading books which is why they're often ill equipped to support ePub files. If you read on your desktop, or you have a Windows powered tablet, you need to find an app that you can use to read eBooks. This leads us to the question which is the best free ebook reader for Windows? We have already talked about the best RSS readers for windows, now let us look at the best free ebook readers for Windows.
Note: Microsoft Edge can already read EPUB format ebooks, but it isn't as feature rich as the listed apps, so we will not be including it in this list. The apps were tested for ease of use, display quality, number of supported formats and any animations used.
1. Calibre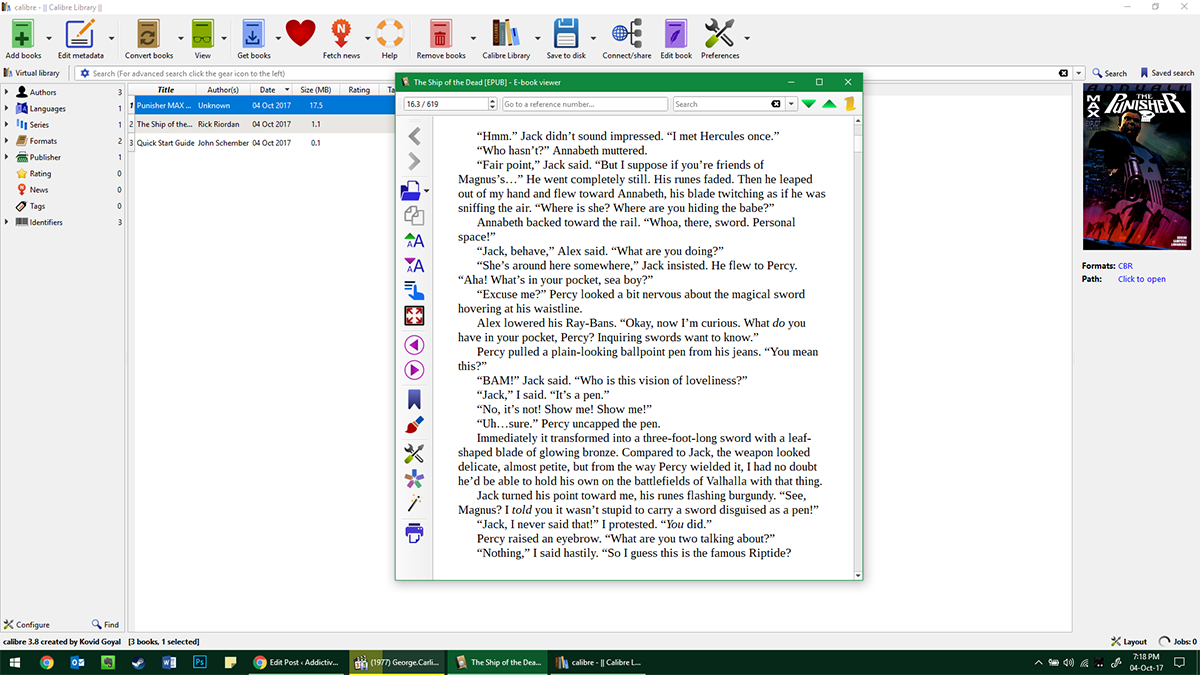 Calibre claims to be "the one-stop solution to all your e-book needs" which is a bold claim for any app, however, Calibre has a history that backs up that claim. Though the website might look like it hasn't been updated in years, the app is very much up-to-date with builds as recent as a few weeks ago (as of the writing of this article).
Calibre is engineered to be a powerful and easy to use e-book manager. It allows you all the comforts of the average e-book software in a comprehensive package. You also get the option to download news and magazines from the web.
Upon installing you can choose the type of device you want to view your ebooks as, or you can select a generic format and move on (these are editable later). If you use Open Publication Distribution System (OPDS) apps along with your device, it can let you sync any library with Calibre. You can get iBooks, Kindle, Kobo, or anything else you want.
The reading experience is quite fluid and responsive, it even picks up CBR/CBZ format comics.
Moreover, it also grants you the ability to convert one format of book into another so that you have expanded access anywhere. So, arguably, it is the one-stop solution to all your e-book needs.
2. Kindle for PC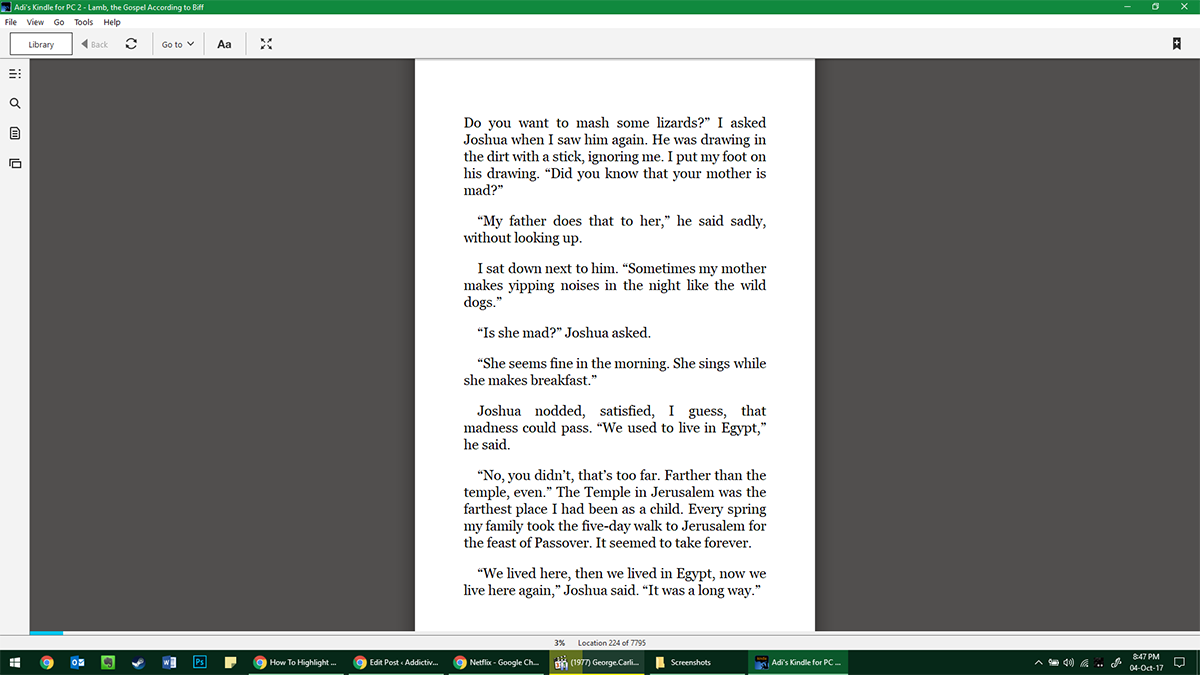 Kindle by Amazon was originally a tablet that let us read digital books using electronic ink. Now it is available to download as an app from Amazon. It is easy on the eyes and can condense a massive library onto tiny storage media. The downside is that you are bound by Kindle's proprietary AZW format as well as MOBI. This excludes the other more popular format, namely, epub. Though you can use a format converter to get around this. This incompatibility is what is keeping this, otherwise stellar, reader from being at the number 1 spot in our list.
The software itself is pretty much what one expects from a giant like Amazon. You need an Amazon account to get the full experience. Once you are using it, you'll find that the design is polished, the UX is crisp, and the book reads quite well. For all intents and purposes, this is a pretty solid ebook reader.
3. Freda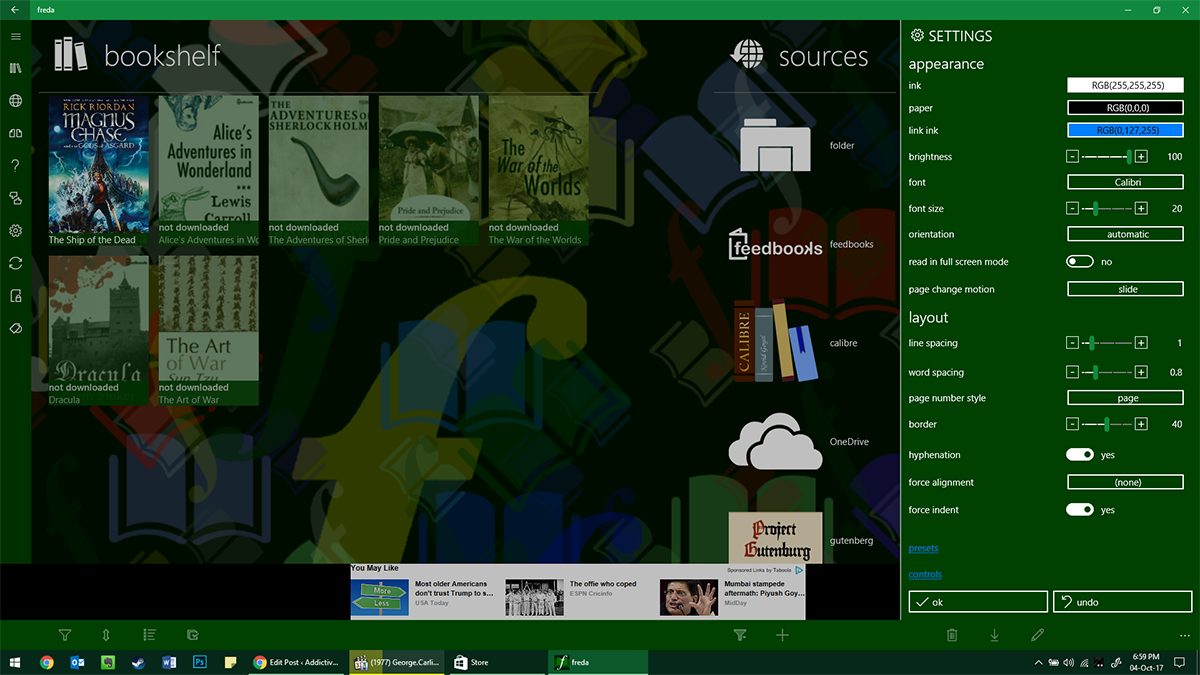 Freda is a free app available from the Windows Store that can read all ebooks formats. It integrates Calibre's library and functionality with its own to give you a more customizable experience. It works great with a touch device too. The app is free to use but comes with ads that you can remove for a price. The library offers some famous books to get you started and you can just drag and drop your book of choice to start reading.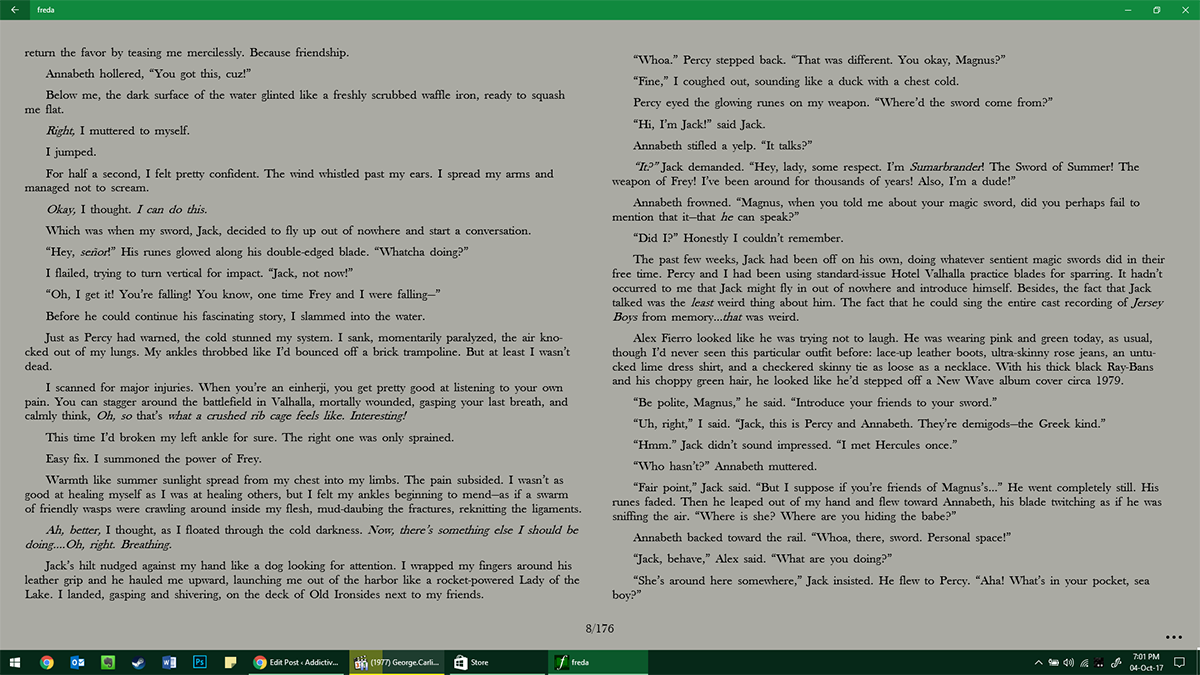 From the settings on the left you can customize everything from color, to fonts to the whole layout. This may seem daunting at first, but it is as easy as moving a slider. The pages just switch without an animation, you can assign any font that exists in your library and it will read all manners of books. Definitely a worthy app for your reading experience.
4. IceCream ebook reader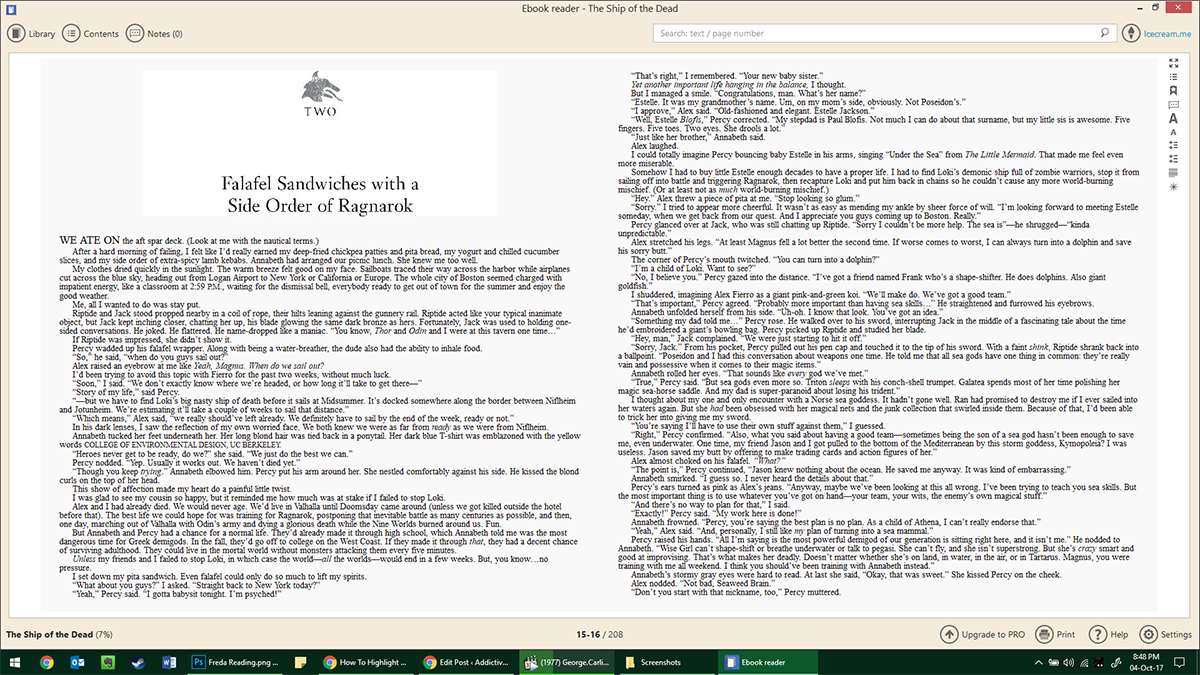 IceCream E Book Reader is a product from the Ice Cream family of apps. The app is not exactly state-of-the-art but it performs so many functions at once that it deserves a mention. IceCream Ebook reader supports EPUB, MOBI, PDF and FB2 formats. The arrangement is nice and tidy, mimicking a bookshelf (similar to iBooks). Not only can you import Ebooks, you can also export them to another device saving you the hassle of having to go to the source each time. It does not sync through a cloud, but it won't prove to be a fatal flaw.
The reader is similar in appearance to Kindle with sprinkles of the Metro interface thrown in. You can change fonts and themes to customize your reading experience. Some menu options are locked behind a paywall, but none of those features hinder the overall functionality of the app. The pro features include adding multiple ebooks at once, editing meta-data, adding notes, etc.
5. Dynamic Reader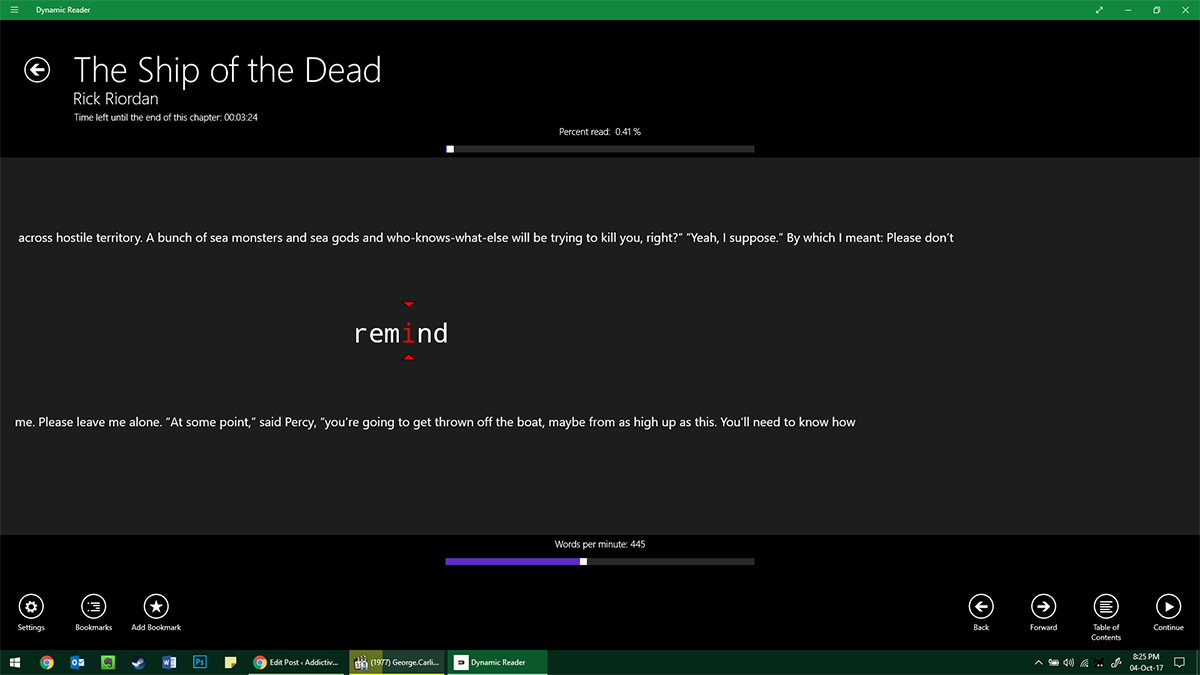 Dynamic Reader is very different from any other app listed here. Not only does it support a myriad of ebook formats, it enables you to read it very quickly using a system called Rapid Serial Visual Presentation (RSVP).  How it works is that you select the ebook you want to read by dragging and dropping it on to the app. Then double click the ebook and it will start displaying the ebook one word at a time, very quickly. If you click on the screen, it will pause on the last word. You can customize how the book reads by adding gaps to sentences, paragraphs, long words, and quotations.
It will require some tweaking before it reads the way you want. In our testing, we could read up to 500 words/minute with ease.