Best Free WinZip Alternative (Reviews) for 2021
File compression is a great way to save space on your Windows PC or in your cloud storage or remote hard devices. There are a number of different file compression formats and tools that you can use for this, but some are expensive. However, there are some great free alternatives and in this guide, we are going to introduce to you our pick of the best of them.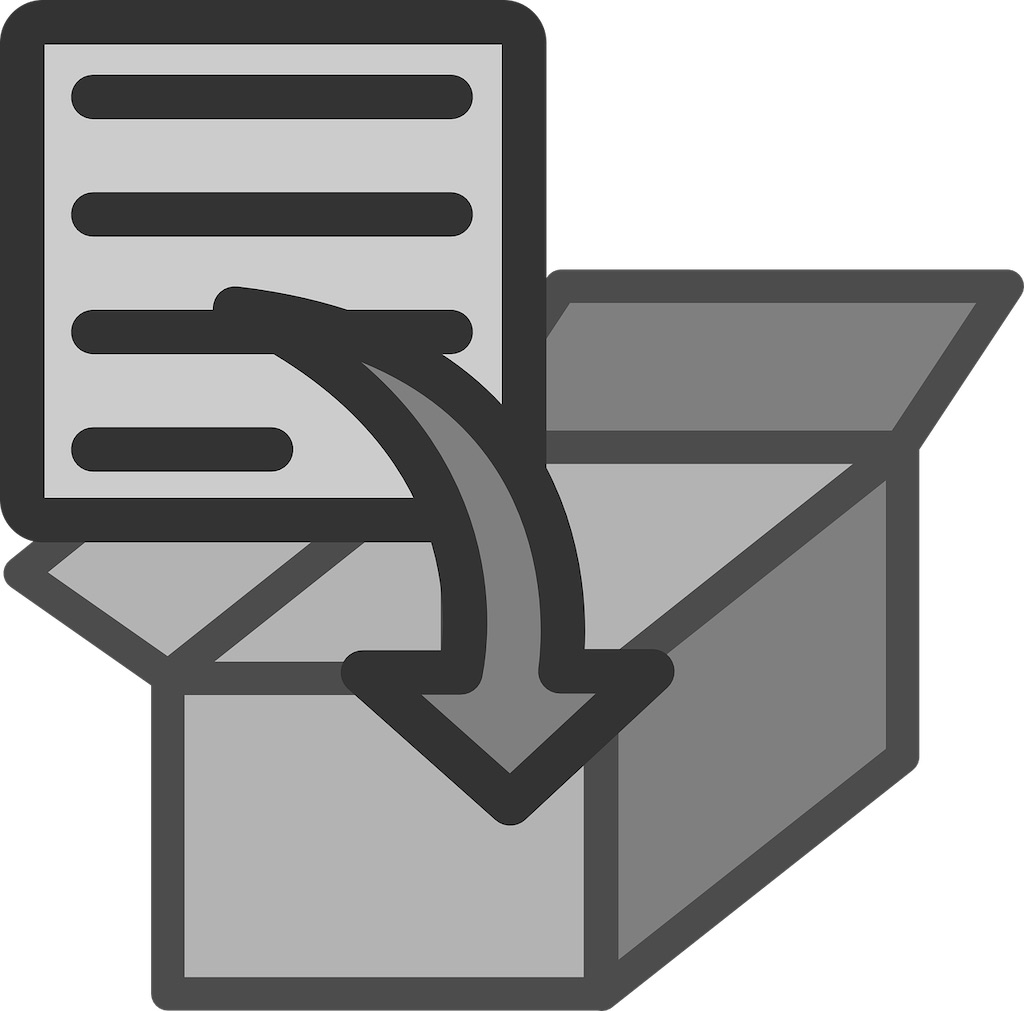 When you think about file compression, you think about WinZip first and foremost. It is the best-known compression tool but by no means the only one and it also has its limitations too.
Windows does actually come with an in-built file compression tool as well, but this is even more limited. It basically only lets you compress and decompress files and Zip is the only format it can offer.
But there are lots of other effective file compression tools on the market and many of these offer a great many more features than either Window's own tool or WinZip. They can support multiple file types, encrypt files, repair damaged archives, and much more besides.
In this guide, we will highlight our pick of the best of these tools. And if that wasn't good enough, all of the tools we review in this guide are free to use as well. WinZip is good, but it is not the best, so why not upgrade to one of these options instead?
What you need from a WinZip alternative
There is a growing belief that with the increase in hard drive sizes, file compression is less and less important. But actually, the opposite is the case. We are downloading more and larger files these days than ever before and even storage solutions that can cope with terabytes of data can quickly get clogged up.
File compression tools offer a simple and effective way to maximize the amount of data you can keep. But they do a great deal more than that as well.
Compressed files are easier to share with others. Email services often have file size limits and compressing files lets you send more.
Compression software also offers a wealth of other features too. Some tools can encrypt files to keep them secure. Others offer a range of different compression formats to choose from too.
WinZip tends to be the file compression tool that most people think of. But a monopoly is never a good thing and the truth is that there are a lot of alternatives to WinZip, many of which are even better.
Better still, some of these tools can be downloaded and used for free. So, why not give some of these tools a try and see what you think?
Best Free WinZip Alternative
In this guide, we will reveal our pick of the five best free file compression tools on the market right now.
1. 7-Zip
Pros
Works with almost all file formats
Can compress massive files
Totally free
Cons
Speeds aren't great
Interface is complex
7-Zip is our number one recommendation for a free file compression tool. It is a comprehensive tool that offers almost all file formats and can compress huge files with ease.
7-Zip supports Zip files, RAR, and almost all other major compression file formats. It even has its own 7z format which the develops claim can compress files as large as 16 billion GB. Not only can it work with large files but it can also compress files to an impressively small size as well.
One thing 7-zip does lack is speed. If you want to compress files in a hurry, you might want to try an alternative since the process does take quite a long time. But the results are impressive.
The 7-Zip interface is a little complicated too. It creates a lot of context menu entries which can make everything look much harder than it is. The good news is that you can customize the interface to lose some of this.
Despite this, 7-Zip is a deeply impressive tool that more than holds its own against some of its paid-for competitors. For a free tool, it is particularly impressive.
2. PeaZip
Pros
Can create RAR files
Strong security options
Completely free
Cons
PeaZip is another free file compression tool that provides a hugely impressive service with a simple and straightforward interface that delivers powerful and impressive results.
With PeaZip, you can choose between different types of compression formats with a huge range available. It is one of the only free file compression tools we know of that is able to create RAR files. You will need to download the free trial of WinRAR to do this but there is certainly no cost involved.
As well as multiple file formats, there are also some impressive security options in PeaZip too. It offers 256-bit AES encryption on files. This is the level used by premium VPNs and is widely recognized as being unbreakable which means all your files and data will be totally secure and safe. There is also the option to add two-factor authentication (2FA) on secure files to make them even safer.
The PeaZip interface is neat and tidy and very user-friendly. It is easy to find your way around and when we compressed files, we were fairly impressed by the speeds too.
This is an impressive all-around tool that ticks almost all the boxes and for a free file compression tool, you can't really ask for much more.
3. Zipware
Pros
Impressive interface
Simple to use
Built-in virus scanner
Cons
If you want a file compressive that is incredibly simple to use and looks great too then Zipware could be the one for you.
This sleek, modern tool comes with a range of features and has clearly been built with users in mind. Once you have downloaded it, all you have to do is choose New or Open and then choose your source file or archive. Apart from a handful of option settings that you can change to suit your needs, that's it. Zipware does everything else for you.
One feature of Zipware that we particularly liked was the built-in virus scanner. Known as VirusTotal, this tool will let you scan any zipped file under 32GB in size for any malicious content. This lets you make an informed decision about whether you want to open a zip file and whether or not it is safe. If Zipware is missing anything, it is a file repair feature and this is definitely something we would like to see added to future versions.
Zipware is completely free to download and use but it will ask you from time to time to make a donation to support its continued development. This is far less annoying than the regular pop-up ads you get with some free software and is actually a pretty reasonable request for what is a terrific file compression tool.
4. Zip Free
Pros
Clean and simple interface
Impressive archive repair tool
Free to use
Cons
Zip Free is from Ashampoo, the team behind a whole host of impressive PC utilities software. This free tool certainly lives up to their reputation for quality and usability.
Zip Free comes with a clean and simple interface that is simple to use and only frustrates because it is loaded with a number of features that lead you to recommendations to upgrade to other paid-for tools.
But once you learn which bits work and which require an upgrade, you will find that everything you need from a file compression tool is present and correct here.
Zip Free offers archive creation, file extraction, repair, and file compression and does all of these tasks with ease. One feature we particularly enjoyed was the ability to preview files in an archive before you extract them. When you have multiple file archives, this can be a real help.
There is not an abundance of bonus features but Zip Free is a tool that does all the basics well and for regular users, this tool will be more than sufficient.
5. Zip Archiver
Pros
Well designed
User-friendly with neat features
Cons
File creation formats limited
Update screens in Russian
Zip Archiver is another free alternative to WinZip that is extremely well designed. It combines an attractive look with great usability and some truly progressive features including things like sliders for adjusting the level of compression you require.
While Zip Archiver looks great, it does have some limitations in what it can do. While this tool can open a wide range of all the most common compressed files, it can only create zip or 7z files. This will put some people off.
It is also worth bearing in mind that the developer of this app, HamsterSoft is Russian. Most users won't notice this because even when they use the installer, it is in English. But if you decide to manually update this software you are likely to be presented with a few options in Russian. This is usually manageable but be careful not to accidentally download any bundled software as you never know what this might contain.
But if you can overlook this and want to find a simple, intuitive, and user-friendly file compression tool. Zip Archiver is another good choice.
Conclusion
File compression is a really useful way of saving space on your device and being able to share bigger files with your contacts. But just because WinZip is the most famous file compression tool, doesn't mean you should overlook the others.
There are plenty of different compressed file formats and a lot of different tools to create them. In this guide, we have highlighted five of these pieces of software which not only offer a great file compression service but are free to use as well.
For each tool, we have outlined the pros and cons and provided a detailed summary of what it has to offer. Explore what these tools have to offer and we are confident that you will be pleasantly surprised.
If you have any questions or comments about any of the products we have recommended or about file compression more generally, feel free to drop us a line using the comment box at the bottom of this guide. We always try to answer every comment as fast as we can.