6 Best System Utilities and Repair Software for Business Computers in 2021
If you want to get the best out of your business computer, you need to be deploying the best utility and optimization software available to maximize its performance. In this guide, we will highlight our pick of the top six premium system utility and repair tools on the market right now and tell you about the pros and cons of each of them.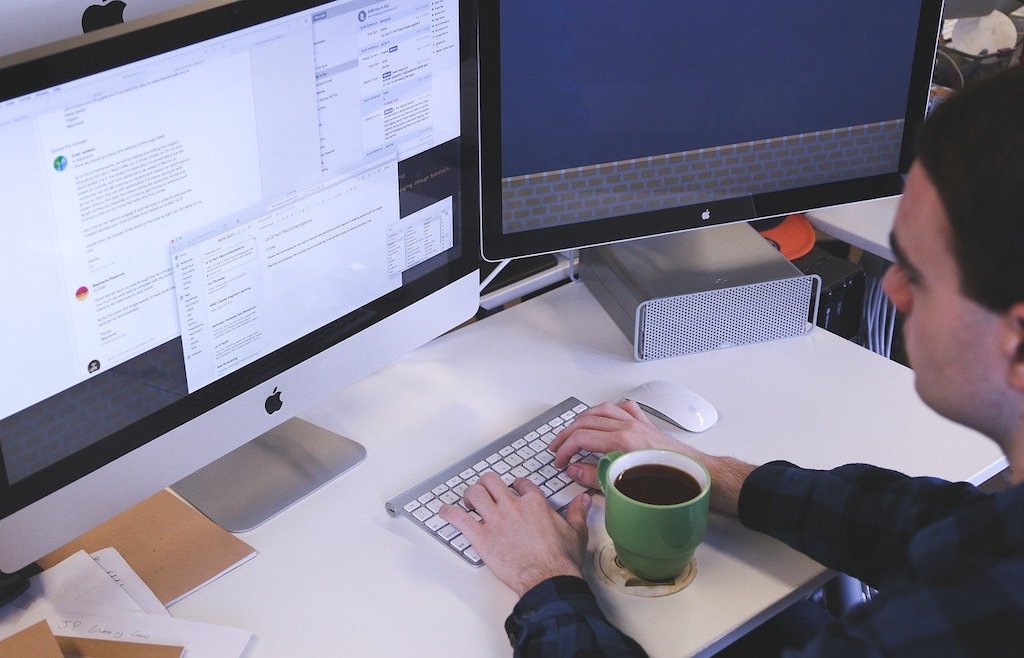 Business computers have quite simply never been more important. With more and more of us working remotely, a growing amount of work is being done online. This means we need our business computers to be in tip-top condition and performing to their maximum at all times.
The big question is how to achieve this? Lots of developers have tried to answer this and the result is a whole swathe of PC utilities, optimization, and repair tools.
A lot of these premium products don't come cheap and all make big claims about the performance improvements they can deliver. So, how do you choose the best one for your computer?
In this guide, we are going to reveal our pick of the top six system utility and repair tools on the market right now. All of these are premium products ideally suited for business computers. We have rigorously tested them all and will reveal the pros and cons of each to help you decide which tool (or combination of tools) is right for you.
Why you need system utilities and repair software
Your business PC is likely to be high-spec and high quality; most companies don't dabble in sub-par computer technology. So, you are probably wondering why you will need system utility and repair software.
The fact is that from the moment you plug your new business PC in and switch it on, it begins to do things that will impact on its performance. These are all necessary things such as saving temporary files, caching pages, rewriting registry entries, and saving files onto your hard drive.
But over time, this type of thing will begin to slow your business computer down and impact its performance in a whole host of different ways.
This is where system utilities and repair software comes in. They are able to tidy and all of these things and get your business PC back to something close to its 'out-of-the-box' level of performance.
Top System Utilities and Repair Software for Business Computers 2020
The tools that we will be recommending in this guide can help you deliver that. Some offer an all-around optimization service while others will target specific areas of your device such as your hard drive. But all will deliver noticeable performance improvements and help extend the life of your business computer and keep it fit to work from.
1. CCleaner Business Edition
Pros
Comprehensive suite of tools
Works on all popular browsers
Reasonable price
Cons
The CCleaner tool has been around for a while and you may well have already come across the hugely popular free version of this software. The business edition offers a swathe of extra features on top of that and despite the slightly dated feel of the interface, that could use an upgrade, it is still a hugely impressive suite of tools.
CCleaner Business Edition can scan your business computer for things like cookies, history, and temporary files across all the most popular browsers and clear these up for you. It can also find and remove temporary files from other popular applications, scan, analyze, and clean up your registry, help you to uninstall unwanted software cleanly, and manage your browser plug-ins too.
There is also a start-up manager, a duplicate finder, and a very neat drive wiper tool that lets you clean up old systems before disposing of them for increased security and privacy. You can set CCleaner Business Edition to monitor your system in the background and perform regular scans and cleans automatically too.
There is a free trial available but after that CCleaner Business Edition will cost you around $20 a year. If your company decides to buy multiple licenses, there are discounts available for bulk orders too.
It's a reasonable price for a comprehensive tool that will deliver noticeable improvements in the performance of your business PC.
2. AVG TuneUp
Pros
Impressive and sleek interface
Comprehensive suite of tools
Performance advisor tool and monthly update reports
Cons
You probably know AVG for its renowned anti-virus software, but their TuneUp suite has also been around for a long time too. But unlike some other established performance tools, this one has been kept bang up to date and comes with a sleek, modern interface that looks great and is very user-friendly.
To use AVG TuneUp, you will first need to run a scan which does take quite a long time. Once it is complete, however, you will be presented with a desktop dashboard presentation that shows you clearly what does and doesn't need your attention.
AVG TuneUp is able to clean up browser data, system logs, and caches. It will identify and resolve registry problems, manage start-up programs, deal with broken shortcuts, and deal with any disk fragmentation.
It also offers an automatic maintenance option and a performance advisor which will make recommendations on what you can do to speed your business computer up even more – such as disabling software that is running in the background. It will also generate a monthly optimization report to update you on how your device is performing too.
One slight drawback we identified was that when you click on an identified issue, the display and information was a little inconsistent, but this was a minor drawback on what is an excellent all-round tool.
AVG TuneUp is also available for around $20 and it is another business computer utility tool that we have no hesitation whatsoever in recommending. If your business buys in bulk, there are further discounts available too.
3. Ashampoo WinOptimizer
Pros
Quick scans
Impressive new interface
Packed with features
Cons
Ashampoo WinOptimizer has been recently updated to give it a hugely stylish and modern new look and a contemporary interface that delivers on both style and substance. You even have the option of customizing its appearance to suit your own tastes. Unfortunately, one customization that isn't available is reducing the number of adverts that will be foisted upon you.
This tool will run an impressively fast scan of your entire system and then give you the choice of fixing all the issues automatically or looking at them in a little more detail.
It does all the usual scans of hard drives, the registry, and your browser data and cache. It offers a built-in backup manager too which means you can save a version to roll back to if something goes wrong.
One feature we really liked was the Privacy Control Module for Windows 10. Assuming you are running this version of Windows on your business PC, it will let you manage what data is shared with Microsoft through the Ashampoo WinOptimizer dashboard which is much easier than in Windows itself.
There is a Live Tune feature that will run in the background and manage other tasks and software that are running there too. They even have a built-in SSD wizard which can optimize the performance of your hard drives too.
Ashampoo WinOptimizer offers a free trial and is available for around $30. If your company decides to buy multiple licenses, you will be able to make further savings too.
4. Iolo System Mechanic
Pros
Comprehensive suite packed with features
LiveBoost background performance enhancer
Cost-effective
Cons
Limited control over some functions
Rather dated interface
Iolo's System Mechanic is one of the most popular Business PC utility suite on the market right now and when you see the range of features it offers, it not hard to see why.
This tool is able to optimize your CPU, memory, and internet connection, manage your start-up programs, and much more. Just run a scan and it will give you the choice between fixing all the identified problems or taking a closer look at what has been found to decide your next course of action.
Iolo System Mechanic comes with ActiveCare, a tool that can be set up to run standard cleaning tools when your business computer is left idle to stop them interfering with performance while you are using your device. It also offers LiveBoost that can be left to run in the background and will deliver improvements to your system's performance automatically.
If there is a downside to Iolo System Mechanic it is the slightly outdated interface that isn't especially user-friendly. You also have very limited control over some functions too. There is also a Pro version which is priced even higher and which they will try and persuade you to upgrade to more often than we would like.
But these minor issues aside, Iolo System Mechanic is still an excellent business computer utility suite and at just $15 per license, it is one of the most cost-effective options on the market right now too.
5. SlimCleaner
Pros
Crowd-sourced tool
Lots of features
Free and can be used via a flash drive
Cons
Need an internet connection for some features
SlimCleaner is a unique system tool that uses a community-focused approach to recommend the optimum settings for your device to run at its best and to get the best out of your software and programs too.
For a crowdsourced tool, it offers an impressively wide range of features including system clean, deleting unwanted software and files, and removing unwanted files and data that is slowing your business computer up.
SlimCleaner also features a defrag tool, a duplicate finder that can identify and delete duplicated files, and a unique hijack log which lets you find and remove unwanted toolbars and BHOs.
This tool is not the most user-friendly on this list, but it is also not the least either. There are a few minor issues here and there but overall it delivers a very impressive service, not least because it is a completely free tool.
If this isn't enough, SlimCleaner also lets you use it via a flash drive which means that you can use one download to sort out multiple devices. You will however have to have an internet connection established to run some of its features though.
6. Avast Ultimate
Pros
Four tools bundled together
VPN and Password Manager included
Cons
Expensive
A lot of adverts
Avast is another name you may know from the anti-virus world and as a stablemate of AVG, it has a big reputation to live up to. Avast Ultimate does a pretty good job in that regard and it is one of the most comprehensive utility suites we have tested.
The famous anti-virus tool is at the center of things but alongside comes no fewer than three of Avast's flagship products; Avast Cleanup, Avast Passwords for Windows, and Avast Secureline VPN.
The Avast Cleanup tool offers a comprehensive service doing all the usual things including resolving issues in your registry, deleted unwanted and temporary files, and give your device an overall fine-tune.
The online performance downside with the Cleanup tool (and the other bundled items) is the incessant adverts for other Avast products which grate a little, not least given the price of this suite.
Alongside this solid clean-up tool, you get a password manager, a VPN, and an automatic software updater and file shredder. If we are honest, none of these tools are at the top of their class individually, but when bundled together they make a compelling proposition.
Having said that, Avast Ultimate does not come cheap. At around $80 a year, it is the priciest on this list, but for the convenience of getting all of this together, a lot of people and businesses will think it is a worthwhile outlay.
Conclusion
It has never been more important for many people that they have a business computer that is able to work for them. As more of us work remotely, we are dependent on this technology and need to get the most from it.
That is where utilities and repair software can help. By deleted unwanted and unnecessary files and data and fine-tuning device performance, this software can help you to get the best possible performance from your business PC.
In this guide, we have highlighted our pick of the six top System Utilities and Repair suites on the market right now. We have outlined the pros and cons of each and told you everything you need to know to make an informed decision.
If you do have any more questions about any of the software packages we have recommended in this guide, or anything to do with getting the most out of your business computer, please do share your thoughts with us today using the comment box at the bottom of this page.