5 best Google Chrome alternatives on Linux
Are you using Google Chrome on Linux? Have you decided that you don't like using it because of privacy reasons? Unsure about what browser to switch to? We can help! Here are the five best Google Chrome alternatives on Linux.
1. Chromium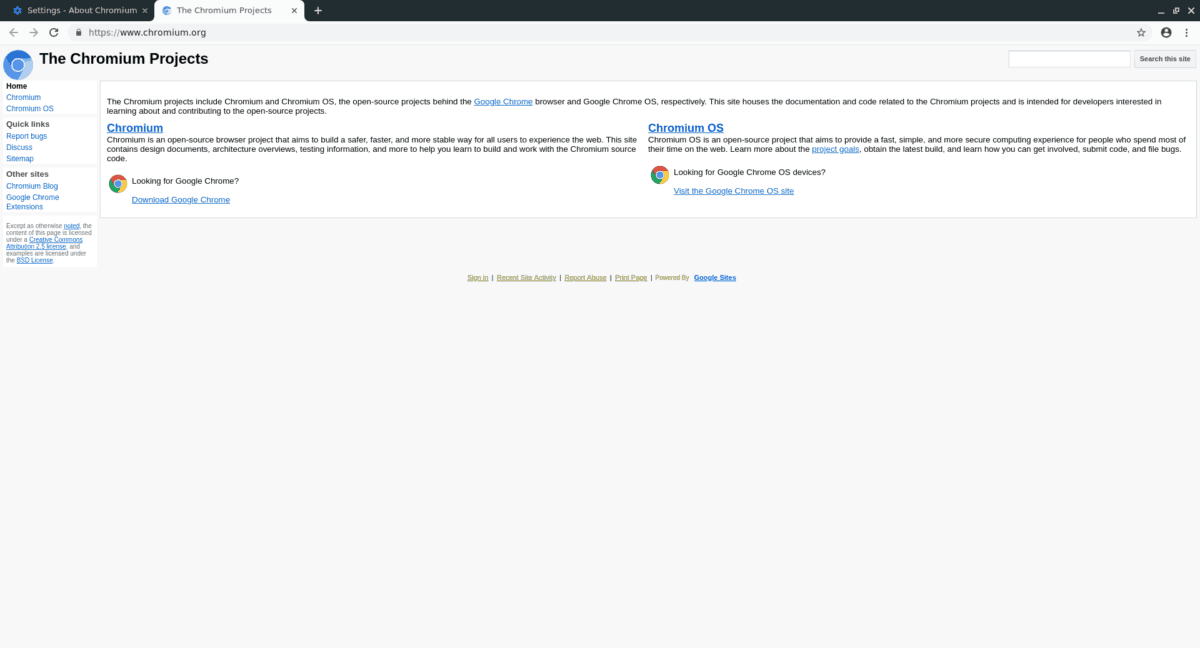 The Chromium browser is the open-source project that Google often contributes to during the development of the Chrome browser. As a result of Google's code contributions, Chromium has almost identical features to Chrome (like the Chrome extension store, Google account sync, etc.) without the nasty proprietary plugins and creepy stuff.
Chromium is by far the best Google Chrome alternative for Linux users who are comfortable with the Chrome way of doing things but would prefer something less creepy.
Notable Features
Chromium, aside from a few tweaks, is essentially Google Chrome and offers users a similar user experience, complete with Google Sync, Google Passwords, and Extensions.
Built-in Adobe flash player.
Chromium has support for Widevine DRM, which allows users to play copywritten media on services like Netflix, Hulu, and HBO.
Chromium includes licensed codecs for H.264 video and AAC audio formats.
Download – Chromium
Getting Chromium installed on Linux is incredibly easy, as it is in nearly every Linux distribution's software repositories by default. To install it, head over to Pkgs.org, and look through the list to find your operating system. Or, follow our in-depth guide on the browser to learn how to set it up.
2. Brave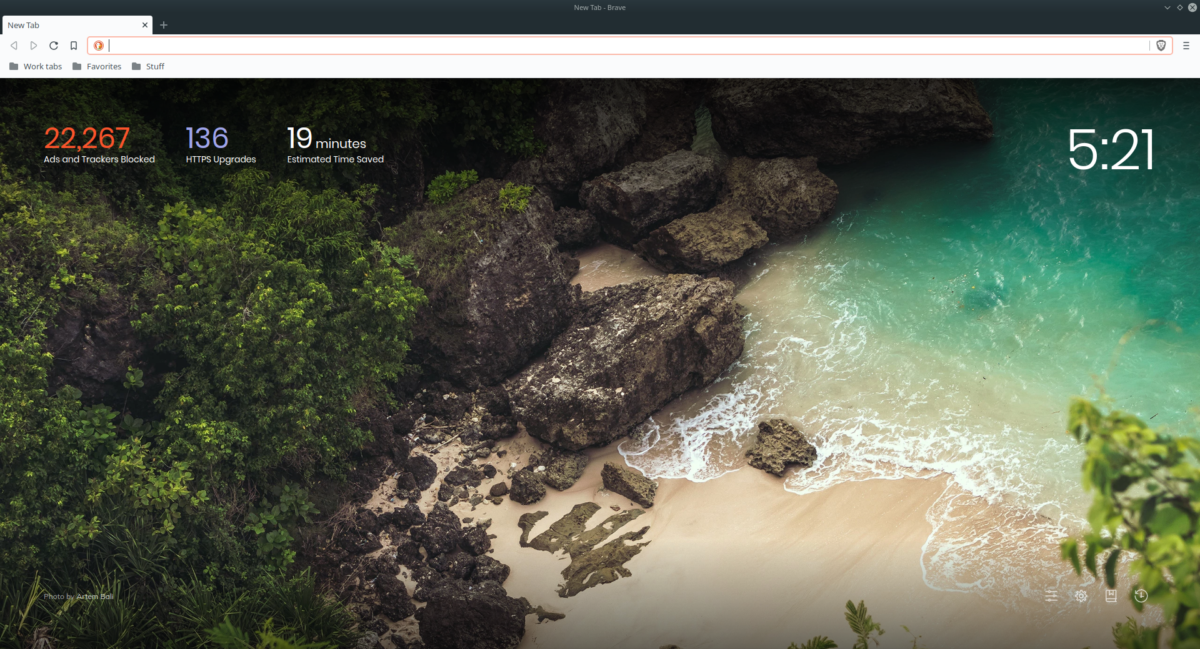 Brave is an open-source, privacy-focused web browser for Mac, Linux, Windows, iOS, and Android. It automatically blocks advertisements and trackers out of the box and replaces them with "Brave Ad Replacement," a program that lets users directly contribute to their favorite websites.
The Brave browser is the brain-child of former Firefox CEO Brendan Eich and Firefox CTO Brian Bondy. Under the hood, it uses Chromium, ensuring that users get privacy as well as access to their favorite Google services, and extensions. If you're a privacy geek, ditch Chrome and check out Brave!
Notable Features
Brave has built-in advertisement blocking and tracker blocking as well, which ensures users' privacy is respected, even if they are unaware of how Adblocking extensions work.
Brave allows users to replace invasive advertisements on websites with a subscription model. This subscription model can pay the creators of the site, ensuring the user gives back even after blocking ads.
Brave browser does away with Google Sync in favor of a secure, chain-based syncing system that favors encryption and privacy.
Brave has built-in support for various cryptocurrencies and even includes the ability to add wallets.
Download – Brave browser
The Brave browser is available to download only from the developer's website. Sadly, the developers have not chosen to submit it to popular Linux distribution's software repositories.
If you'd like to get the latest version of the Brave web browser, head over to their website. Alternatively, check out our guide on how to set up Brave on Linux.
3. Vivaldi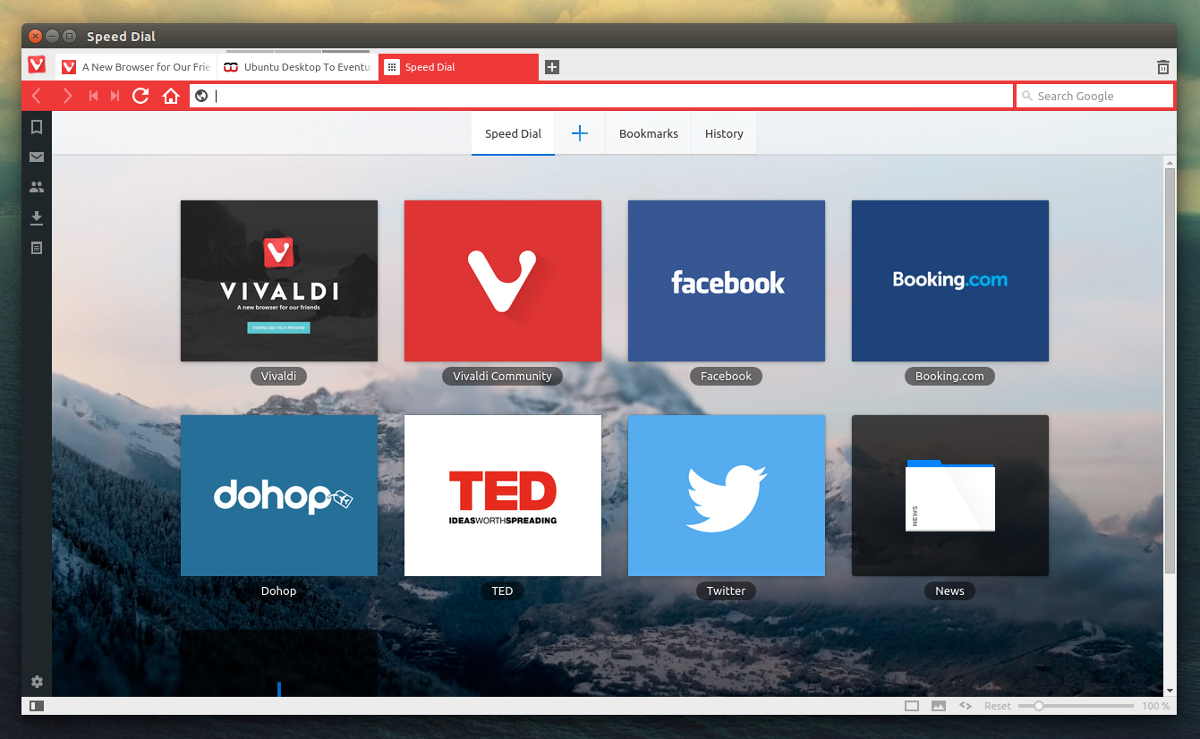 The Vivaldi browser is a free, closed-source Chromium-based browser founded by the former CEO of Opera. The project aims to provide a fast, responsive, and feature-rich browser that combines the old Opera browser with new things like color-coded browser tabs, a built-in note-taking tool, and many, many other things.
If you've started using Google Chrome, but miss the old days of Opera, Vivaldi is one to check out. It builds on top of Chrome and puts out something special.
Notable Features
Vivaldi is highly customizable, and users can decide exactly how the UI looks, from where the tabs are placed (top, left, right, or bottom) to the overall theme of the browser.
Vivaldi has support for custom keyboard shortcuts and mouse gestures, so users can fully customize their web browsing experience.
Vivaldi is packed with useful utilities, like a built-in screenshot tool, a calculator, a notes application, and much more.
Vivaldi has support for Google Chrome browser extensions, without the Google creepiness.
Download – Vivaldi
To download the Vivaldi web browser, you must head over to their website, as the browser is not in the software repositories for major Linux distributions. Alternatively, check out our in-depth guide here to learn how to set up Vivaldi.
4. Opera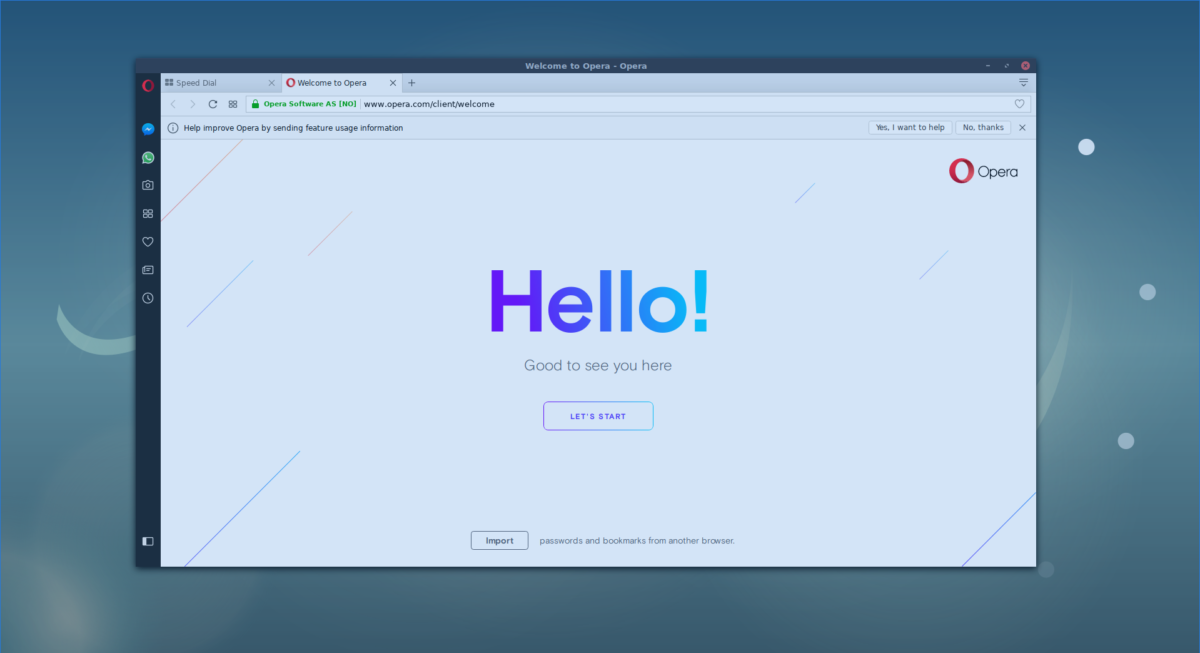 Opera is a browser that has been around for a very long time. These days, it has ditched the old Presto web rendering engine that made it famous for the Chromium web engine.
Despite now being based on Chromium, the Opera browser is like it was back in the day, complete with a highly customizable UI, and a feature-rich side-bar with dozens of useful extensions and add-ons.
Notable Features
The Opera web browser has a built-in advertisement blocker, and users do not need to install any add-ons to rid themselves of pesky ads.
Opera has built-in support for Facebook Messenger, WhatsApp, and VKontakte, to make communication with your friends easier.
Opera has a built-in bandwidth saver, that can compress websites and save you data if you use an ISP with a bandwidth cap.
Opera has a built-in dark mode to save your eyes when browsing in the dark.
Download – Opera
Opera is available to Linux users on the website as a DEB package or RPM package. Additionally, it is also installable from the Ubuntu Snap Store. For more information on how to install Opera, follow our guide here.
5. Iridium Browser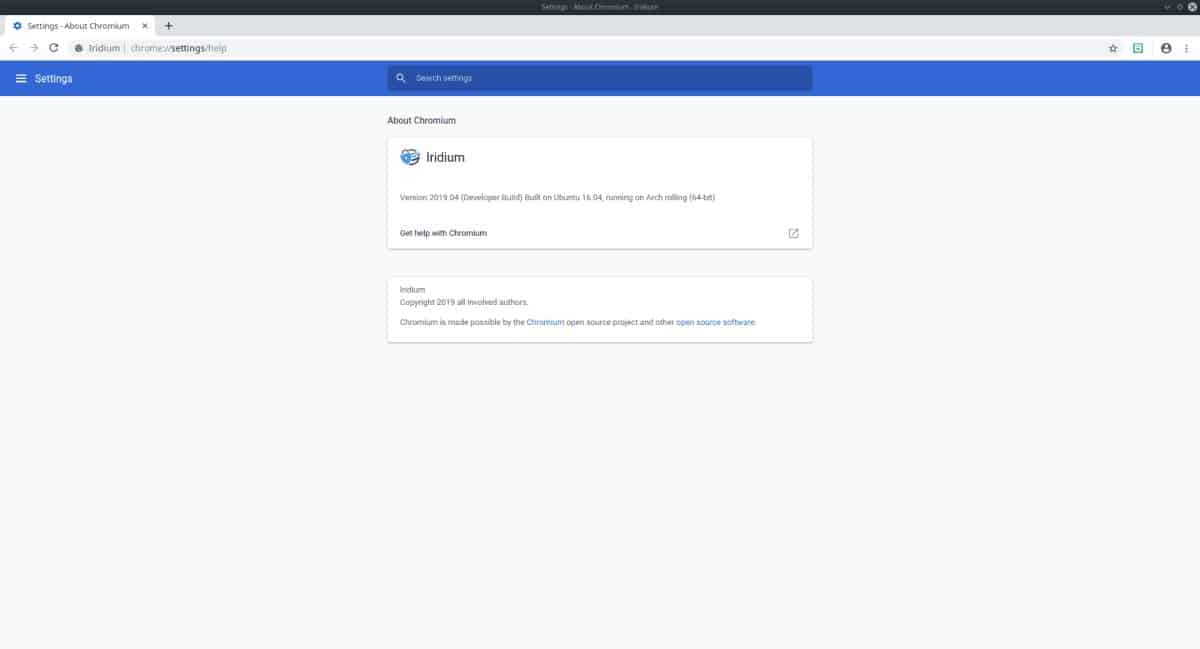 The Iridium browser is a fork of the Chromium code-base. The core of the browser is heavily modified to remove all Google technologies so that the user's privacy is protected. Iridium believes that Chromium is excellent technology, but the project's relationship with Google is problematic, and fans of privacy are sure to agree.
Although the Iridium browser removes all Google-related technologies, it is still possible to install Chrome Extensions and enjoy the various syncing features offered by Chromium.
Notable Features
Iridium takes massive steps to strip itself of Google's tracking and spying technologies.
Iridium, despite de-Googling itself, still works with Chrome's browser extensions.
Download – Iridium Browser
If you'd like to install the Iridium browser on your Linux PC, you must head over to the website, as Iridium is not available as a Snap, or in any package repositories.
Conclusion
In this list, we went over some of the best Google Chrome browser alternatives on Linux. What is your favorite Google Chrome alternative to browse the internet with on Linux? Tell us in the comment section below!