We are reader supported and may earn a commission when you buy through links on our site.
Learn more
Best Turkey VPN Still Working in 2021
It's never been more important to have the best VPN for Turkey installed on your device. With increasing surveillance and persecution of anyone who speaks out against the government, you need a reliable to way to ensure your privacy online. Today's guide outlines how to get around Internet censorship and cybersecurity threats, plus recommends our editor's choice top-tier VPN providers.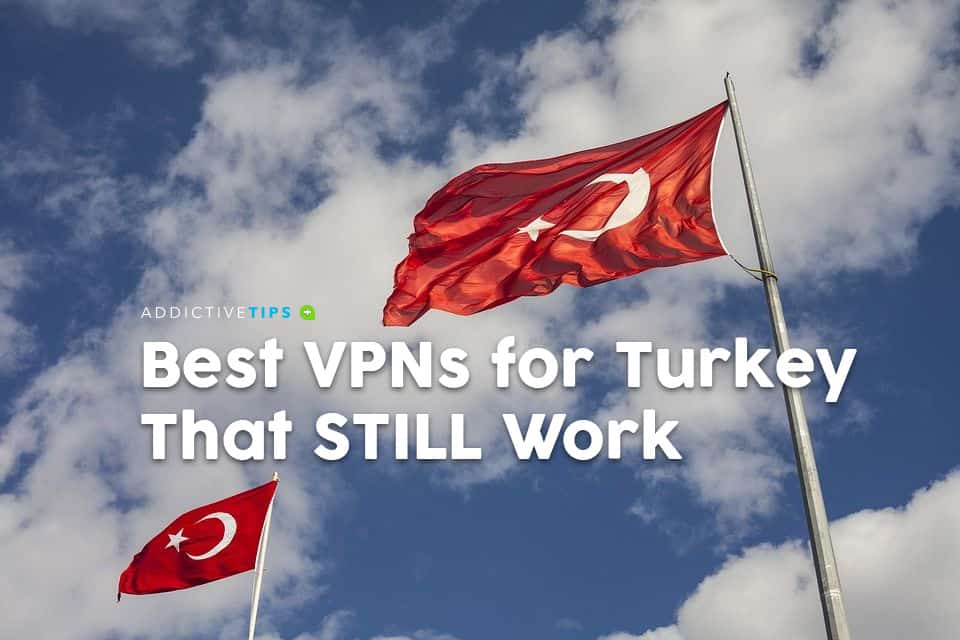 Turkey today faces severe restrictions on internet freedom, with frequent internet blackouts and blocking of social media sites by the government during times of unrest. Since 2016 the situation has only gotten worse, with the government filtering and blocking more websites (include major platforms such as YouTube), throttling bandwidth during political events, and even fully shutting down internet access for periods of time.
Due to these repressive restrictions, many people in Turkey use a VPN to access the internet freely and without monitoring. During times of political turmoil, internet access becomes even more essential. However, in the same period since 2016 a wave of VPN blocks have been put in place to make it harder for people to make use of VPN services in the country.
We have identified a list of VPN providers which have been reported to still work in Turkey. In this article we'll describe how you can use a VPN to get around internet restrictions and then share our recommendations for the best VPNs for Turkey.
How To Select A VPN Provider
With internet access being more important to freedom of communication and personal liberties than ever before, it's clear how essential a VPN is for use in Turkey to get around government forced blackouts. But as we mentioned, not all VPNs work in Turkey. As well as looking for a provider which does work to get around VPN blocking software, what other features should you look for in a VPN? When you're trying to select a VPN provider, here are the issues that you would want to consider:
Best VPNS for Secure Internet in Turkey
We've used these factors and information on which providers are still working in the country to compile a list of the best VPNs for Turkey:
ExpressVPN is the gold standard of VPN providers. With a strong showing in the areas of security, speed, and ease of use, this is one of the most reliable global VPN providers. During previous blackouts in Turkey the service has continued to function to let users access blocked websites.
The strong 256-bit encryption and no logging policy ensure solid security, and the massive network of more than 3,000 servers in 94 different countries means that you can access websites from all over the world. The connections are super fast and the software is easy to use and can be installed on Windows, Mac, Linux, iOS, and Android devices and is also available as an extension for the Google Chrome and Mozilla Firefox web browsers.
Read our full ExpressVPN review.
Pros
SPECIAL OFFER: 3 months free (49% off - link below)
Fastest servers we have tested
Torrenting/P2P allowed
Strict no-logging policy
24/7 Chat Support.
Cons
Month-to-month plan has high cost.
For the highest level of security when you want the absolute best protection, we recommend NordVPN. This company offers a special double encryption service which puts your data through two separate layers of encryption. Once your data is first encrypted and sent out from your device, it goes to a server where it is encrypted again and sent to a second server. At the second server it is decrypted and sent to its destination. These two layers of encryption ensure the best possible security for your data by making it virtually impossible to crack.
As you would expect, the company uses strong encryption and has a no logging policy. In addition to excellent security, the service has a large network of 5,700 servers in 60 different countries. You can install the software on Windows, Mac OS, Linux, iOS, Chrome OS, Android, and Windows Phone devices.
Read our full NordVPN review.
Pros
Servers optimized for unblocking Netflix
5,400+ servers globally
Strong security features
Extra-secure Double VPN for data encryption
24/7 Live Chat.
Cons
Not much
Can't specify City or Province in App.
If you're new to VPNs and you want the simplest, easiest to use VPN service, then we recommend PureVPN. This service was confirmed to still be working in Turkey during the last blackout. In addition to the highly effective VPN, a subscription to the service comes with a bundle of extra security software. This includes anti virus and anti malware protection, ad blocking, anti spam, and app filtering options, making the service an all-in-one security package.
The VPN component of the service gives you access to a network of 2,000+ servers in over 140 different countries, to help you get around regional restrictions. It uses 256-bit encryption and has a no logging policy for your privacy. It also has extra options like a dedicated IP add-on and an internet kill switch in addition to protection against DDoS. The software is available for Windows, Mac OS, Android, iOS, and Android TV, plus browser extensions for Chrome and Firefox.
Read our full PureVPN review.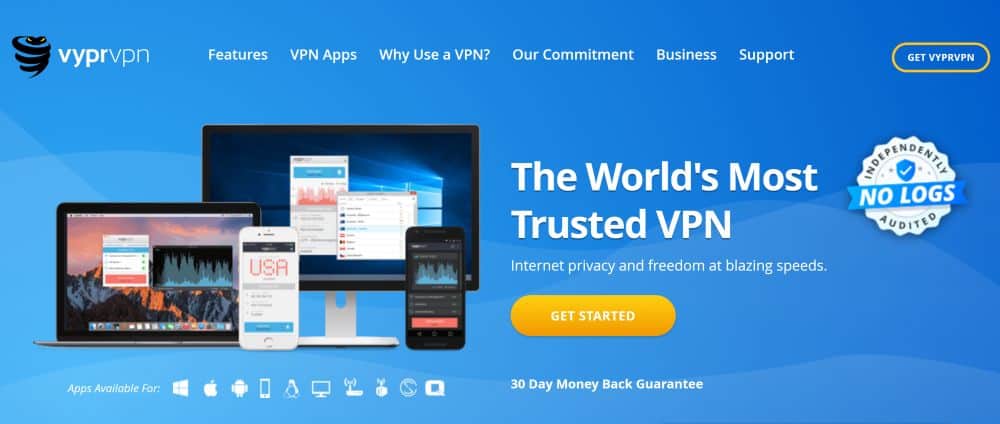 If you most want to be able to use the internet even during blackouts and to be able to get around almost any kind of VPN detection software, then VyprVPN is your best choice. The special feature of this software it its Chameleon protocol which is designed to defeat VPN blocking mechanisms. It works by encrypting both the data that you send over the internet and its metadata. This metadata contains information about the data like its origin and destination, and normally a network can scan this metadata to detect VPN use. With the Chameleon protocol active, it is not possible for the network to see the metadata and so networks cannot detect VPN use. This means that you can continue to use this VPN even when networks are using VPN blocking. The service was reported to still be working in Turkey during the last blackout.
The encryption used is strong and there is no logging policy. The server network offers 700 servers in 70 countries, and the software is available for Windows, Mac OS, iOS, and Android.
Read our full VyprVPN review.
Using A VPN To Get Around Internet Restrictions
When the government decides to block a website such as Facebook in Turkey, they compel internet service providers (ISPs) to prevent all of their customers from accessing that site. The ISPs put rules in place so that when you try to access the Facebook website, your internet connection is blocked from accessing the site's data. This is what happened during the late 2016 period of unrest, in which many of the major ISPs in the country blocked access to Facebook, Twitter, YouTube, and WhatsApp to prevent people from learning about or discussing the political situation.
If you're in Turkey during an internet blackout period, you can access blocked websites by using a VPN. A VPN is a small piece of software which you install onto your phone or computer and which decrypts all of your data before your device sends it over the internet. This encrypted data is passed to a server run by your VPN provider where it is decrypted and then sent on its way to its original destination.
This encryption means that no one can see the contents of the data that you send across the internet. The government cannot see what sites you are looking at or read the communications that you send. And also, because your ISP cannot see which website you are connecting to, they cannot block access to particular sites. When you turn a VPN on and connect to a server, you can continue to use the internet as usual for browsing websites, sending emails, or sending instant messages. You can access blocked sites like Facebook or YouTube and use them as normal. But now all of the information you are sending over your connection will be encrypted in order to protect your privacy and to allow you to use the internet freely.
However, some networks in Turkey have started to use VPN detection software to block connections from VPNs. This means that not all VPNs will work in Turkey as some of them will be detected and blocked. VPN providers are in a constant game of cat and mouse with developments in the blocking software, trying to find new ways to let people continue to access the sites that they want to use.
RELATED READING: How to Make Your VPN Undetectable
Additional Reasons To Use A VPN
As well as getting around blackouts and letting you access blocked websites, there are several other advantages to using a VPN:
Protect Yourself From Government Snooping
As we alluded to above, using a VPN will protect your data from observation by the government as well as from tracking by your ISP. When your data is encrypted before it's sent over the internet, it will be almost impossible for outside observers of any kind to access it and gather data. If you don't want your emails to be read or your internet history to be tracked, then using a VPN makes it almost impossible for even sophisticated spying technology to snoop on you.
Improve Your Cyber Security
Another concern related to online security is hacking of your devices, whether it's the government trying to collect data or criminals trying to steal your identity. Whenever you connect your device to a public wifi network you run the risk of someone else on that network being able to hack your device by observing the data you send across the network. Using a VPN to encrypt that data closes this security hole and ensures that people can't access data from your device when you're using public wifi.
Access Content From Other Countries
If you want to watch the news from the a foreign source like the British provider BBC or to see news, video, or media from other countries, then you can use a VPN. Even a site like the BBC iPlayer which is normally only usable within the UK can be used from within Turkey with a VPN.
You just need to chose a server in your country of interest to connect to, then you'll be able to browse the internet as if you were in that country. If you connect to a VPN server in the UK and then visit the iPlayer website, you'll be able to watch live and on-demand content including the news, documentaries, and other kinds of shows. A good VPN provider will have servers in countries all over the world, so you'll be able to use websites from almost anywhere as if you were browsing them locally.
Conclusion
The repressive internet restrictions repeatedly imposed by the Turkish government during times of unrest seek to stop citizens from accessing social media sites, news websites, and more. This attempt to crack down on free communication has hampered the usability of the internet for large sections of the population during the very times when this communication is most important.
Many people in Turkey use a VPN in order to continue using the internet freely during period of government-enforced internet blackouts. However, recently the Turkish government has employed VPN blocking to stop people being able to use their VPNs to get around restrictions.
We have provided a list of VPN providers which have been reported to still be working in Turkey, along with recommendation for which services would suit different types of users. These VPNs represent the best chance at continued free access to the internet when you're living in or travelling through Turkey.
Have you had experience with blackouts and restrictions when using the internet in Turkey? Which VPNs have you found to still work there? Let us know the details in the comments below.