Bullzip PDF Printer: Convert Any Microsoft Windows Application Into PDF
Do you want to convert Microsoft Word, PowerPoint, or Excel into PDF document? You can do it now with Bullzip PDF Printer. It creates a printer which allows you to print any MS document into PDF file.
This is how it works, once you have installed the application, it will add a printer named Bullzip PDF Printer.

Now all you have to do is open any Microsoft Word application, such as MS Word, Excel, PowerPoint, etc and click Print.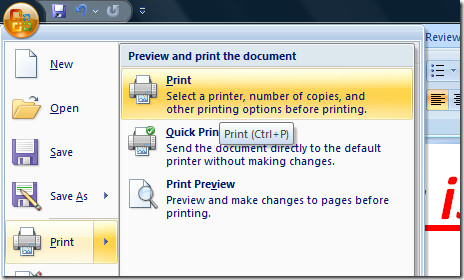 Select Bullzip PDF Printer and click OK.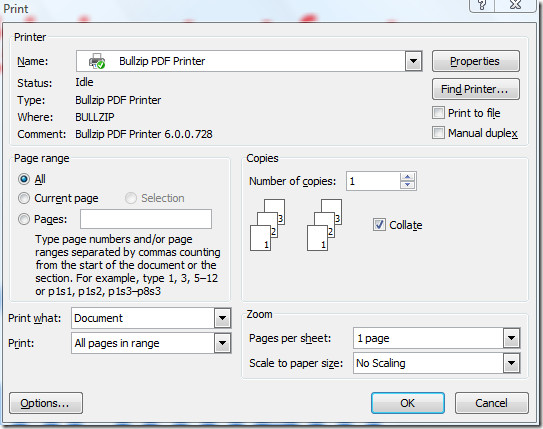 It will then open up a new window asking your the destination where you would like to save the PDF file, you can also edit the document settings and add some password by going to Security tab. Once you have done all the settings, click Save. That's it.
Below I have embedded both MS Word and PDF Document.
Notice the quality of both documents, clearly you will see that while converting into PDF there is no loss in quality. Enjoy!