Can't Format USB Or Any External Drive? Try Using Any Drive Formatter
It happens so often that Windows is not able to format your external hard drive or USB drive if it gets corrupted. In most cases you will get an error saying "Windows cannot complete the format". To fix this issue you can head over to Disk Management, delete the drive partition and then create a new format. Or you can use Any Drive Formatter, which is a new tool developed especially for this purpose.
Upon launching the application, you will find the interface to be somewhat similar to default Windows format utility. You can enter the drive name and select drive to format. There is also an option to quickly format the drive just like you will find in Windows format utility,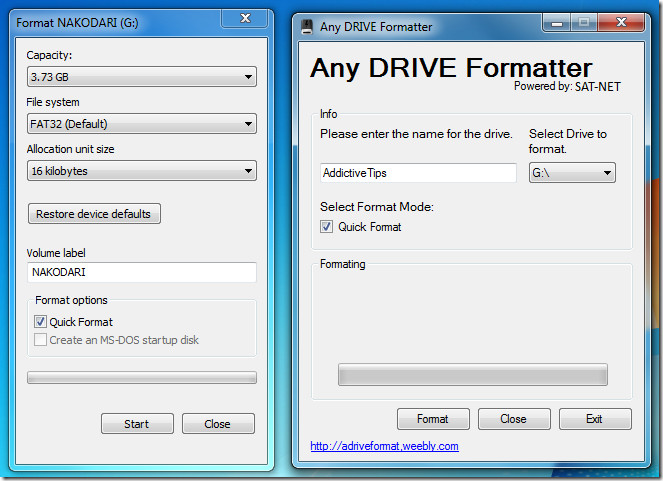 There are however two problems with Any Drive Formatter. As for now, it only formats to FAT32 format and does not support NTFS. Secondly, it does not support Windows x64. We hope the developer will take notice of this and improve it further.