Add Windows 8 Style Time And Date To Windows 7 Logon Screen
As the new features of Windows 8 get unveiled or leaked, many developers have taken the task to themselves to bring similar functionalities to Windows 7. 8 Clock and Date for Windows 7 is a portable Windows 7 application, which provides the functionality expected in Windows 8, i.e. the time and date display on the logon screen. The aim is to provide a stylish look for the logon screen with time and date display. It is worth pointing out that 8 Clock and Date for Windows 7 does not change the background of your Windows 7 logon screen, but merely adds the clock and date.
To get this unique logon screen look, download and extract the files from the compressed folder, launch the setup file and click Install. The apps works seamlessly for 32-bit operating system but for 64-bit OS, you would require replacing your Windows Ultiman.exe file with the one from the extracted folder. Make sure that you have made the backup of the original Ultiman.exe file, just in case things go wrong.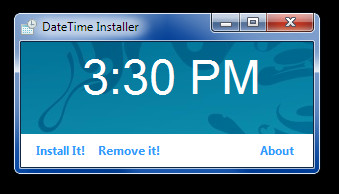 The next time you login or lock your screen, the date and time will appear. In case you do not see it, click the Ease Of Access button.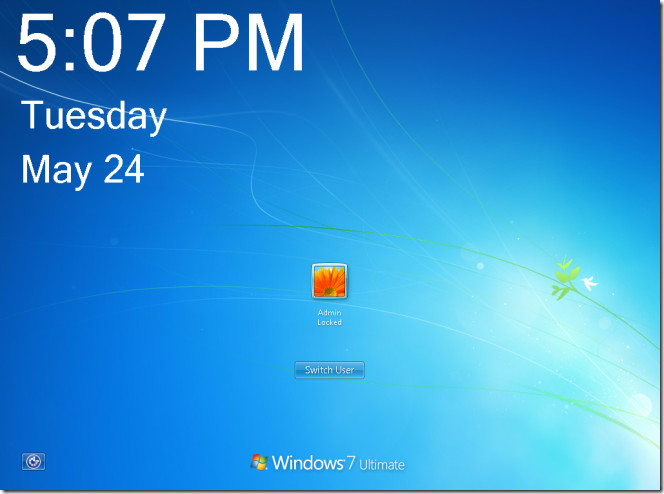 Since this app is made for Windows 7, therefore, it will not work on other Windows operating systems.
Download 8 Clock and Date for Windows 7